U.S. Confidence Surge and a Stabilization in China Boost Global Consumer Sentiment
Inflation continues to slow in much of the world, helping lift the mood of the global consumer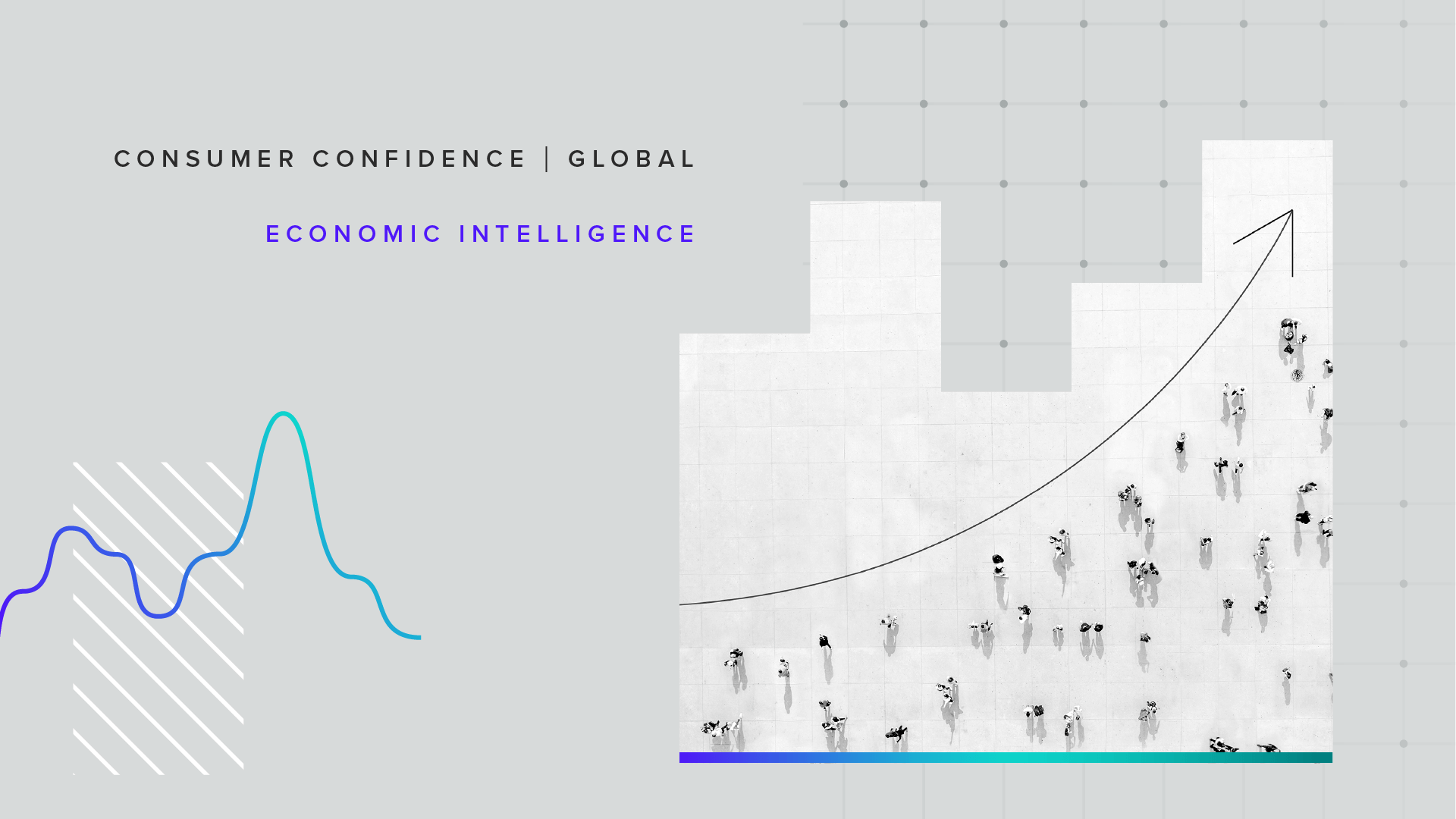 Sign up to get our data on the economy, including trends in consumer spending, job markets and consumer confidence.
Global consumer confidence returned to its uptrend in July. Since the end of 2022, falling inflation has helped drive a broad improvement in Morning Consult's Index of Consumer Sentiment across much of the global economy, with China initially supporting the increase after the lifting of COVID-19 restrictions in December 2022.
What we do that's different: Morning Consult's Consumer Confidence Survey is an exclusive high-frequency indicator of consumers' economic and financial outlooks – the only daily measure of consumer confidence in more than 40 countries available today.
Did you know? Our global consumer confidence data sets have been adopted by central banks around the world, including Germany's Bundesbank and the Federal Reserve Bank of Chicago.
In the United States, consumer confidence continued to climb in July, with improvements in all five categories that underlie Morning Consult's U.S. Index of Consumer Sentiment driving an overall month-over-month increase of 2.8%. 
Higher earners especially are growing more confident. Broadly speaking, economic outcomes are improving for wealthier Americans as the stock market approaches record highs and job losses in high-paying professional services fields ebb. As a result, consumer sentiment among households earning $100,000 or more a year is rising rapidly — up 25.5% since the start of 2023, compared with an increase of only 3.1% among those from households earning less than $50,000.
As noted in our August U.S. Jobs & Labor Report, the labor market remains incredibly resilient, with nominal wages now outpacing inflation and delivering real purchasing-power gains to consumers. With real wages on the rise, we are seeing strong improvement in the Personal Finances: Current Conditions component of the ICS, which rose 3.8 points from June to July as a larger share of Americans reported being better off than they were a year ago. Slowing price growth is also helping to lift perceptions of current buying conditions, which rose 2.8 points.
The U.S. Index of Consumer Sentiment Improved Across All Categories in July
Change in ICS components
(June 30 to July 31, 2023)
Source: Morning Consult Economic Intelligence
Consumer confidence continues to improve in much of Europe as well, aided by cooling inflation. In the eurozone, inflation has moderated from a peak of 10.6% in October 2022 to 5.3% as of July 2023. Looking at Europe's largest economy, Germany, we see that improvement in consumer confidence has leveled off in recent months, with the Germany ICS at the end of July broadly in line with April levels. Consumer sentiment in Germany is still currently trailing the lows seen in April 2020 at the height of the pandemic. 
In China, sentiment ticked up 0.1% in July after falling in June. With investment and exports facing considerable headwinds, Beijing had pinned its hopes for growth on the Chinese consumer emerging from COVID-19 lockdowns and spending big in 2023. So far, this has not been the case, with weak confidence and spending weighing on domestic demand. However, in recent weeks, Morning Consult's high-frequency data has shown that confidence is returning, potentially signaling hope for a resurgence in spending.
This memo offers a preview of Morning Consult's August Global Consumer Confidence Report. Morning Consult Economic Intelligence subscribers can access the full report here.
Akber Khan is an economist at decision intelligence company Morning Consult, where he supports the research efforts of the Economic Intelligence team by applying a combination of data science, data engineering and econometric forecasting methods to deliver insights into global macroeconomic trends. Previously, he worked for the Federal Reserve Board as a financial analyst, covering issues such as banking and finance, short-term funding markets, and monetary policy. He received a bachelor's degree in economics from Bentley University.
Follow him on Twitter @AKhanMC. For speaking opportunities and booking requests, please email [email protected]
Jesse Wheeler is a senior economist at decision intelligence company Morning Consult, where he delivers insights on economic and geopolitical trends impacting the United States and major global markets.
Prior to joining Morning Consult, Jesse worked as an economic and political risk analyst at MUFG Bank, where he focused on U.S. fiscal, monetary and foreign policy, and at Fitch Solutions, where he conducted macroeconomic research and forecasting for Latin American markets.
Jesse received a bachelor's degree in history and environmental science from the University of South Carolina and a master's degree in international economics from George Washington University.
Follow him on Twitter @JesseSprWheeler. For speaking opportunities and booking requests, please email [email protected]
We want to hear from you. Reach out to this author or your Morning Consult team with any questions or comments.
Contact Us