The 'Resilient U.S. Consumer' Is Showing Some Signs of Fatigue
Consumer spending strength is beginning to wane heading into the fall, just before the resumption of student loan payments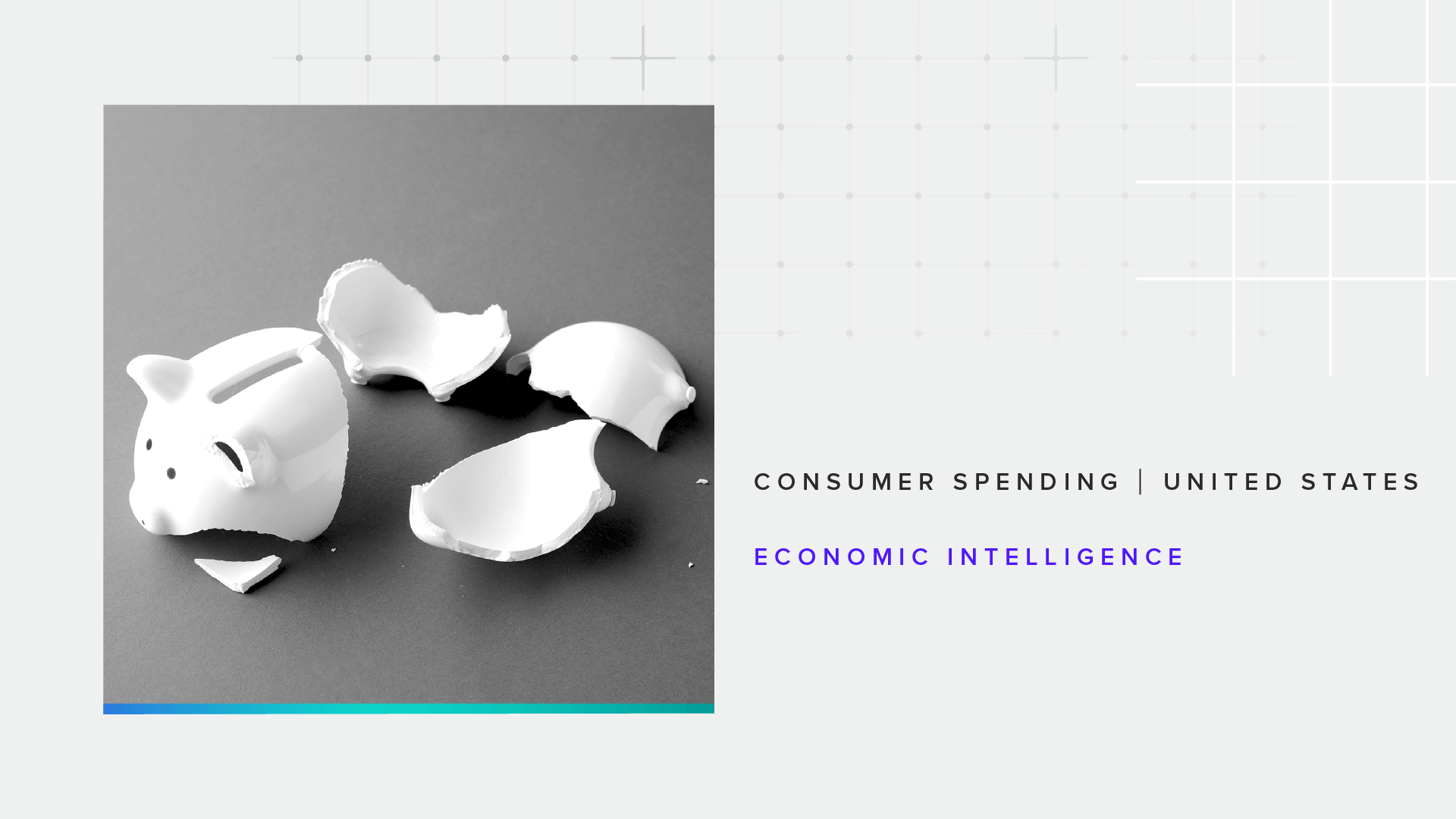 Key Takeaways
Consumers pulled back on spending in August as more households prioritized saving and paying down credit card debt.

Inflation picked up in August, driven mainly by higher energy costs, as elevated prices for a range of goods and services continue to impact purchasing decisions.
Consumer spending declined in August as summer splurges on travel and entertainment shifted to the rearview and midsummer sales pulled forward some retail purchases to July. Savings and debt may draw resources away from spending in the coming months. With real incomes still below their long-term trend and the cooling labor market slowing the pace of wage gains, consumers may increasingly prioritize savings and debt repayments over spending.
Consumers of all income levels pulled back on spending, led by high and middle earners
All income groups pulled back on spending in August, but high- and middle-income earners in particular reduced outlays after driving most of the strength earlier this year. High- and middle-income earners spend more on discretionary categories generally, and over the early part of the summer months, these groups helped propel spending above seasonal trends. Notably, price sensitivity has risen the most for high-income consumers compared with a year ago and is on the upswing again after declining in May and June. If higher price sensitivity persists for high earners, spending could soften further over the next few months.
What we do that's different: We survey thousands of U.S. consumers monthly to measure their spending patterns and habits, asking questions on topics including household income, spending, savings, debt, housing payments and more.
Why it matters: Morning Consult's consumer spending data provides a detailed assessment of U.S. adults' self-reported household financial conditions and spending, as well as consumers' perception of inflation and supply chain disruptions and the impact of both on purchasing decisions.
The recent uptick in top-line inflation is weighing on real income growth and making it more difficult for consumers to save. Both incomes and savings remain below their long-term trend, and just recently ticked lower after several months of recovery. Relative to a year ago, lower-earning households were the only group less able to save. Going forward, the recent increase in energy costs may squeeze budgets for these consumers even more.
Student debt burden may already be reshaping purchasing patterns for young adults
Gen Zers' reported monthly spending on education, including tuition, supplies and student debt payments, jumped last month to its highest point since tracking began in September 2020. Some of the increase may be tied to back-to-school shopping: August readings featured a spike in outlays in 2021 and 2022 as well. Perhaps even more impactfully, the resumption of student loan repayments this fall may be prompting more debt-holders to rip off the proverbial Band-Aid and pre-emptively restart paying down these balances.
The added debt burden could increasingly hinder consumer purchases by younger adults heading into the fall. Already in August, the large jump in education spending coincided with a 9% pullback in spending on all other categories for Gen Zers, who are most likely to be affected by the expiration of the student loan repayment pause.
Ripping Off the Band-Aid on Student Loan Repayments
Spending on education, by generation
Source: Morning Consult Economic Intelligence
Price sensitivity remains elevated for most categories despite slowing inflation
Annual inflation rates cooled for most major product and services groups in August, except for nondurable goods. Energy prices were the primary driver in the monthly increase in nondurables prices, which posted their largest jump since June 2022. 
Despite much slower inflation compared with a year ago, consumers have grown increasingly price sensitive over the past year for goods and nonhousing services. While price growth has slowed, price levels remain elevated, exerting continued pressure on consumer budgets. Notably, this heightened price sensitivity was even true for durable goods, the only category for which prices have declined year over year.
This memo offers a preview of Morning Consult's September U.S. Consumer Spending & Inflation Report. Morning Consult Economic Intelligence subscribers can access the full report here.
Sofia Baig is an economist at decision intelligence company Morning Consult, where she works on descriptive and predictive analysis that leverages Morning Consult's proprietary high-frequency data. Previously, she worked for the Federal Reserve Board as a quantitative analyst, focusing on topics related to monetary policy and bank stress testing. She received a bachelor's degree in economics from Pomona College and a master's degree in mathematics and statistics from Georgetown University.
Follow her on Twitter @_SofiaBaig_For speaking opportunities and booking requests, please email [email protected]
Kayla Bruun is a senior economist at decision intelligence company Morning Consult, where she analyzes consumer spending, inflation and household finance trends, leveraging the company's proprietary high-frequency data.
Prior to joining Morning Consult, Kayla was a key member of the corporate strategy team at telecommunications company SES, where she produced market intelligence and industry analysis of mobility markets. 
Kayla also served as an economist at IHS Markit, where she covered global services industries, provided price forecasts, produced written analyses and served as a subject-matter expert on client-facing consulting projects. 
Kayla earned a bachelor's degree in economics from Emory University and an MBA with a certificate in nonmarket strategy from Georgetown University's McDonough School of Business.
Follow her on Twitter @KaylaBruun. For speaking opportunities and booking requests, please email [email protected]
We want to hear from you. Reach out to this author or your Morning Consult team with any questions or comments.
Contact Us