The Labor Market Remains Tight, but Workers Are Growing Concerned as Pay Losses Tick Higher
The U.S. job growth is still going strong, but the economy is cooling, and workers are getting worried about a potential recession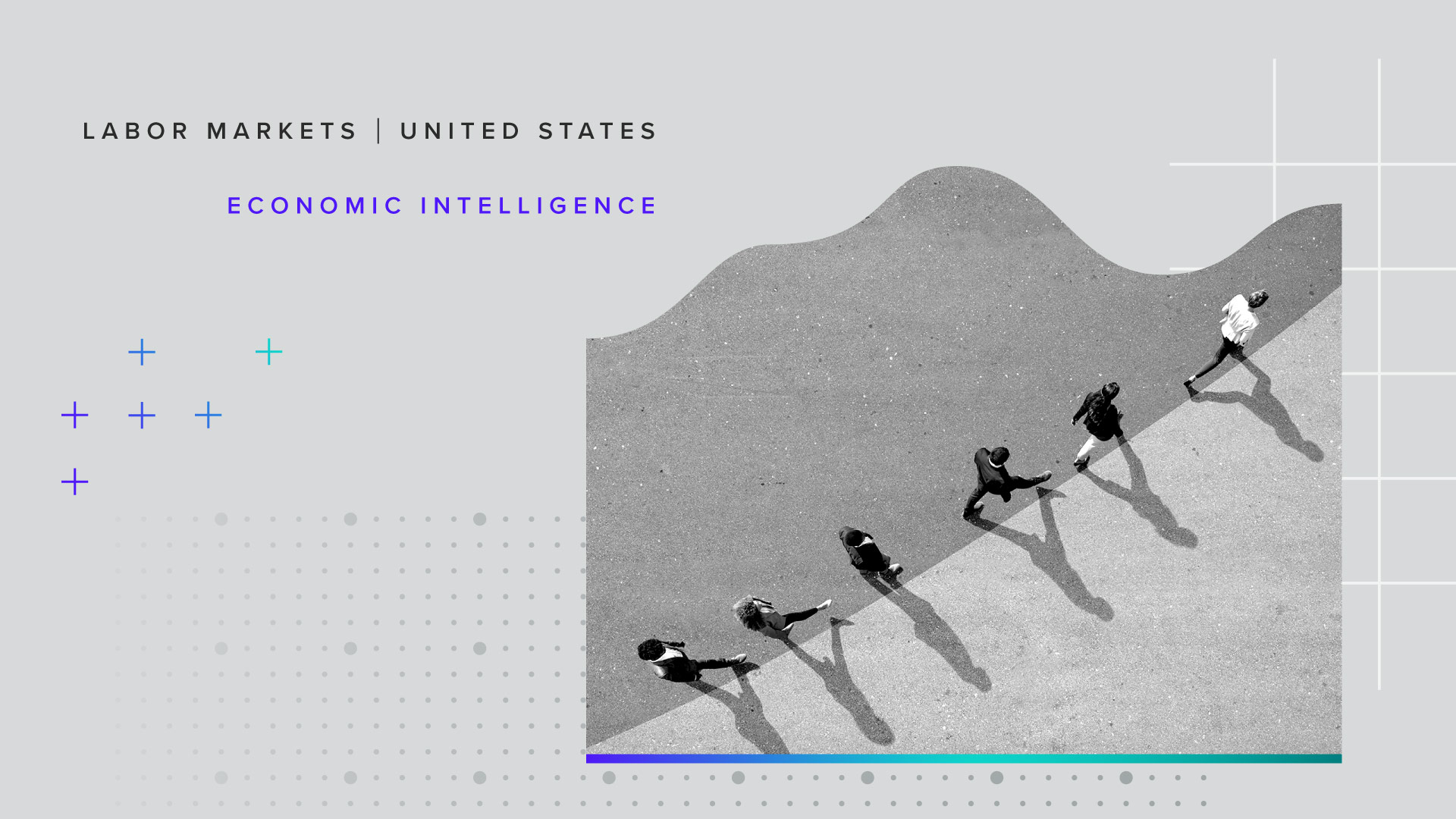 Key Takeaways
Morning Consult's Lost Pay and Income Tracker rose 1.2 percentage points from March to April, with the sharp rise driven primarily by adults from higher-income households. 

Job search activity was flat from March to April but remains in a broad uptrend since the start of 2023. The prospect of higher wages continues to pull employed adults into the job market, with elevated search activity suggesting the quits rates could tick back up.

Job loss expectations are elevated as U.S. workers brace for the impact of a potential slowdown in the U.S. economy. Both voluntary and involuntary separations have ticked higher in recent months, with labor market churn likely adding to wage growth pressures.
By most measures, the U.S. labor market remains quite strong. Payrolls continue to expand, unemployment is near historic lows, relatively few U.S. adults are experiencing income losses and available jobs far outnumber job seekers. Though job growth has slowed, it remains robust compared to historic trends. Nominal wage growth is likewise still strong, especially among job switchers, with Morning Consult data showing that a rising share of employed U.S. adults are being drawn into an active job search.
However, the U.S. economy is clearly slowing as the Federal Reserve's rapid tightening of monetary policy over the past 13 months takes its toll. Workers are growing worried about a potential slowdown, and job loss expectations remained elevated in April after shooting higher during the height of the banking sector crisis. 
Morning Consult's Lost Pay and Income Tracker has also bounced higher, rising from 9.5% in March to 10.7% in April. The increase in lost pay seen in recent weeks has been led by higher earners, with the share of U.S. adults from high-income households who experienced a loss of pay or income rising for a second consecutive month as news re-emerges of layoffs in high-paying fields.
High Earners Drive the Sharp Uptick in Lost Pay
Shares of U.S. workers who lost pay or income in the prior week, by annual household income
(4-week moving average)
Source: Morning Consult Economic Intelligence
The sharp rise in the incidence of lost pay in high-income households is a potential warning sign for the U.S. economy at a time when rising interest rates and banking sector turmoil have increased borrowing costs. High-paying tech and financial services companies have been reprioritizing projects and shedding workers to prepare for a lower-growth environment, begging the question: Could the peculiarities in the labor market caused by the pandemic mean that a downturn in this business cycle will hit white-collar workers harder than blue-collar workers?
With the U.S. consumer ending the quarter on the back foot and headwinds mounting, we're likely to see more volatility and uncertainty in economic activity through the end of the year. Morning Consult data indicates that small businesses are already pulling back on hiring plans, and with demand likely to slow, we expect to see further cooling in the U.S. labor market in the coming months. 
This memo offers a preview of Morning Consult's May U.S. Jobs & Labor Report. Morning Consult Economic Intelligence subscribers can access the full report here.
Jesse Wheeler is a senior economist at decision intelligence company Morning Consult, where he delivers insights on economic and geopolitical trends impacting the United States and major global markets.
Prior to joining Morning Consult, Jesse worked as an economic and political risk analyst at MUFG Bank, where he focused on U.S. fiscal, monetary and foreign policy, and at Fitch Solutions, where he conducted macroeconomic research and forecasting for Latin American markets.
Jesse received a bachelor's degree in history and environmental science from the University of South Carolina and a master's degree in international economics from George Washington University.
Follow him on Twitter @JesseSprWheeler. For speaking opportunities and booking requests, please email [email protected]
We want to hear from you. Reach out to this author or your Morning Consult team with any questions or comments.
Contact Us