Hollywood Can't Blame Streaming for Absent Older Moviegoers in 2023
Media & entertainment analyst Kevin Tran unpacks how the exhibition industry can win back audiences that have been notoriously reluctant to return to theaters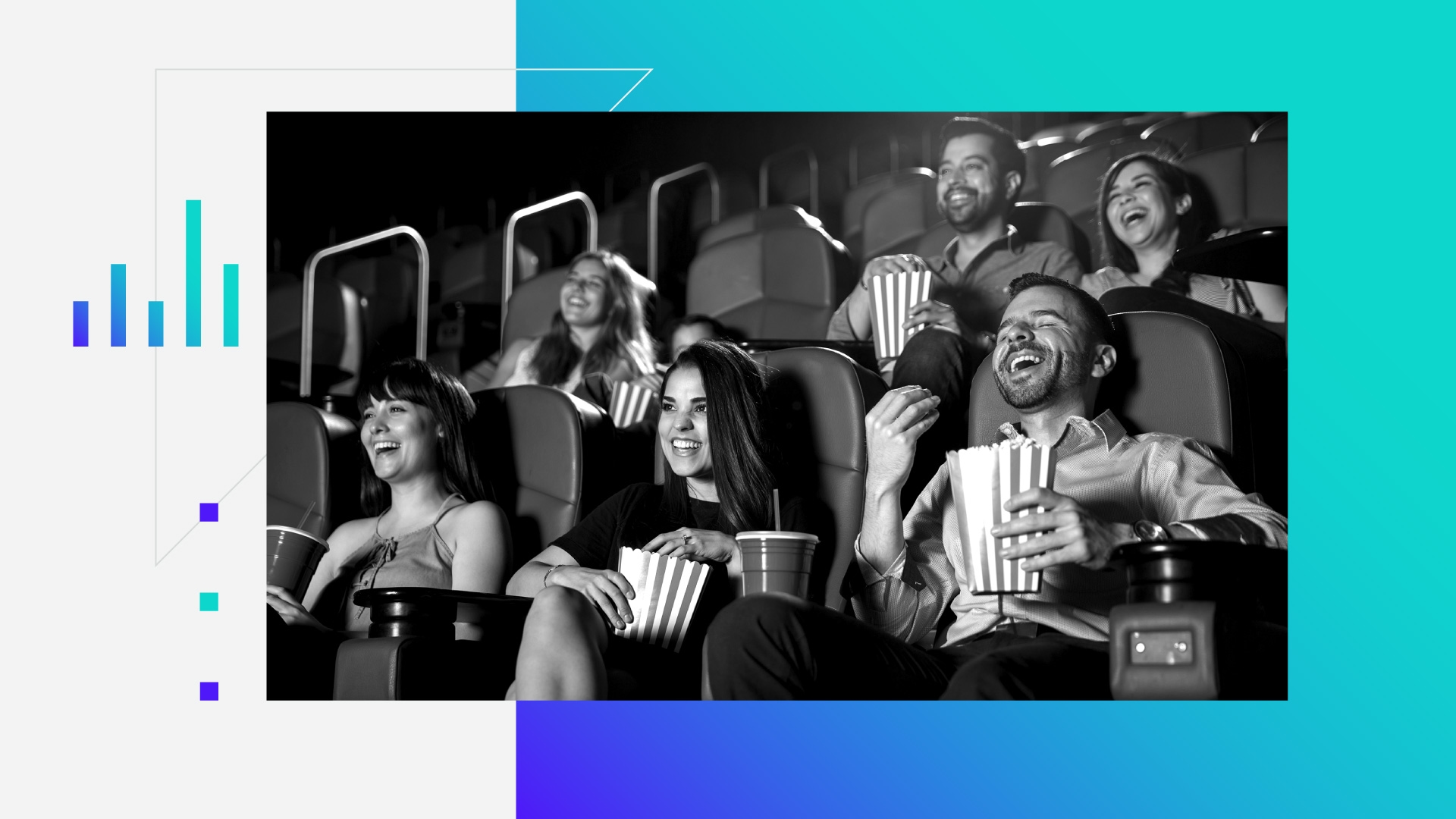 Key Takeaways
Gen Xers and baby boomers are much less likely to report going to movie theaters than their younger counterparts.

These groups are also much less likely than younger cohorts to subscribe to any video streaming services.

To encourage cinema attendance among older consumers and maximize theatrical revenue in 2023, Hollywood must stop blaming streaming so heavily for box office woes.
Last year proved that the return to box office normalcy will continue to be painful and unguaranteed for the foreseeable future. While U.S. and Canada box office revenue in 2022 was up 65% year over year, it's still down 35% from pre-pandemic averages.
One reason has to do with older consumers. They still have not returned to theaters like younger folks have, which is particularly troubling given that over 40% of movie tickets sold domestically in 2019 went to consumers 40 and older, per the Motion Picture Association.
While many in the industry attribute decreases in moviegoing to streaming, new data from Morning Consult again shows that video streaming's impact on theater attendance is overblown: While older consumers are less likely than younger ones to report going to movie theaters at all, they are also less likely to pay for video streaming subscriptions. If video streaming and moviegoing were as zero-sum as many observers have argued, older consumers should theoretically have more streaming subscriptions.
Theaters aren't effectively monetizing Gen Xers and boomers
Data from December shows that 72% of Gen Xers and 85% of baby boomers said they had not been to a movie theater in the past month, far higher than the equivalent figures for Gen Z adults (48%) and millennials (55%). Meanwhile, higher shares of Gen Xers and baby boomers (25% and 40%, respectively) reported having zero video streaming subscriptions last month compared with Gen Z adults (9%) and millennials (12%).
Moviegoing and video streaming habits of U.S. adults
Surveys conducted monthly among representative samples of roughly 2,200 U.S. adults each, with unweighted margins of error of +/-2 percentage points.
These breakdowns held relatively steady through the second half of 2022, suggesting that media executives shouldn't ignore the factors beyond streaming — such as ticket prices and movie selection — that are deterring older customers if they hope to effectively lure this group back to theaters and maximize box office receipts in 2023.
There are ways for cinemas and video streaming services to work together more closely to entice older audiences to go back to theaters. For example, video streamers could take a cue from indie film streamer Mubi, which offers a service that gives subscribers an arthouse movie ticket each week. Major streamers could offer new subscribers a movie ticket every month for a set period of time. Some older consumers would then make trips to the movies with their friends that otherwise wouldn't have happened.
If entertainment conglomerates had such an offering, they could kill two birds with one stone with a demo that they could get more out of: bring older adults back to theaters, and gain their business as streaming subscribers.
Another way to lure older audiences back to movie theaters would be to replicate last year's first-ever National Cinema Day on a more regular basis, but specifically targeting older audiences — say, those over 40. Seniors already get discounts at movie theaters, but National Cinema Day-like events could offer two cheap tickets to middle-aged adults who don't yet qualify for a senior discount. These new national discount days could even be framed as events that help older adults connect with their younger family members, potentially stoking moviegoing interest among young people as well.
Older audiences will still watch movies in theaters, but the right stories need to be amplified
The typical age of frequent moviegoers is unlikely to change significantly in the year ahead, even if the number of blockbusters hitting theaters in 2023 reaches a pandemic-era high. After all, while there is a ubiquitous sense of superhero film fatigue, this feeling is even more pronounced among older generations, according to Morning Consult data from July.
Shares who said the following about superhero movies:

Survey conducted July 30-31, 2022, among a representative sample of roughly 2,200 U.S. adults, with an unweighted margin of error of +/-2 percentage points. Figures may not add up to 100% due to rounding.
Moreover, there's likely a portion of older consumers who will never go back to theaters due to COVID-19 concerns. But that doesn't mean the fight for this group is futile. As some of 2022's highest-grossing films like "Top Gun: Maverick" and "Elvis" demonstrated, older audiences are still willing to show up for films that they see as warranting their attendance.
Not every theatrical release will reach that level of success, of course. But going to the movies could become more appealing to this group if streaming services continue leaning on theaters more heavily for distribution. Take what Netflix did with "Glass Onion," its widest theatrical run to date, or Amazon's recently reported $1 billion-plus commitment to theatrically debuting movies. Even with prestige films that skew toward older consumers — like "She Said" and "The Fabelmans" — faltering at the box office, and in turn causing traditional studios to grow more cautious of funding such projects, deep-pocketed tech giants could step up to back more of them. That feels particularly imminent as streamers in 2023 will likely nab the fewest Oscar nominations they have in years: The current Best Picture frontrunners are overwhelmingly from traditional studios.
Additional, superhero-free theatrical product in the years ahead could help convert more older consumers into frequent moviegoers, a prospect that would be welcomed by long-ailing theater owners who can't bank on young audiences alone to reverse their fortunes.
For more in-depth analysis, read Morning Consult's report "Streaming or Struggling?"
Kevin Tran is the senior media & entertainment analyst on the Industry Intelligence team, where he conducts research, authors analyst notes and advises leaders in the media & entertainment industry on how to apply insights to make better business decisions. Prior to Morning Consult, Kevin was a media analyst at Variety Intelligence Platform, Variety's premium subscription service. Kevin graduated from the Haas School of Business undergraduate program at the University of California, Berkeley. @ktran223
For speaking opportunities and booking requests, please email [email protected].
We want to hear from you. Reach out to this author or your Morning Consult team with any questions or comments.
Contact Us