Despite AI Buzz, Search Engines Are Still King for Travel Planning
Travel & hospitality analyst Lindsey Roeschke shares why consumers still prefer Googling over AI-powered tools when travel planning, along with other search and booking preferences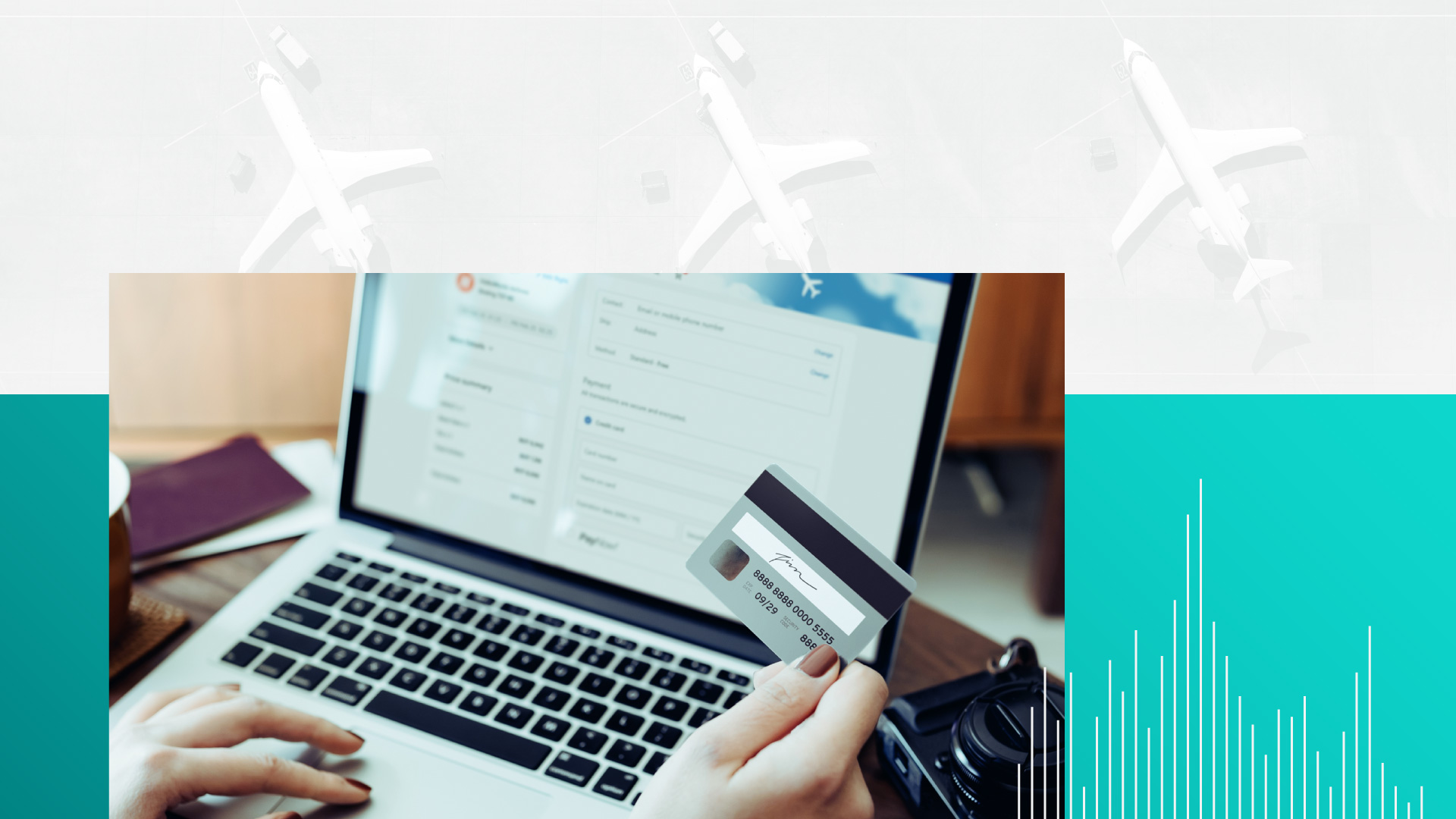 Key Takeaways
40% of U.S. adults said they use an internet search engine "often" when booking travel transportation, 35 percentage points higher than the share who said the same about generative AI tools.

Travelers' preference for search engines is due in part to their desire to seek multiple sources of information before booking their trip. Consumers visit an average of two to three websites or apps when researching travel. 

Travel brands should focus app functionality on searching for and comparing travel options, while optimizing websites for booking.
For a daily briefing on the most important data, charts and insights from Morning Consult, sign up for Our Best Intel.
Travel inspiration can come from anywhere, even a streaming series or a social media reel. But once travelers have a destination in mind, the real work begins: searching and booking. These steps are where the bulk of the travel path to purchase happens, and they take a lot of effort from consumers to accomplish. The launch of ChatGPT drew speculation in early 2023 that generative AI would help lessen the burden for travelers by simplifying the purchase journey. But despite the early excitement, travelers have yet to fully embrace this new technology, opting instead to continue to take the reins themselves.
Price-conscious travelers prefer to shop around for the best value
One reason travelers want control over the purchase journey is so they can make sure they're getting the most for their money. Inflation may have cooled since last summer, but when it comes to travel, price still takes precedence.  
This is especially true for booking accommodations and transportation. The top reasons travelers choose to use a particular platform to book these aspects of travel are all cost-centric, like ensuring they're getting the best value for their money, finding the cheapest option or avoiding hidden fees. Trust in the platform is the one non-price-related driver at the top of the list, though trust is connected with consumers' overall perception of value. Notably, finding options that are affordable and offer good value are also the elements of booking travel that consumers find the most challenging.
Cost Is the Leading Driver of Booking Choices
Share of U.S. adults who said each of the following is a "major reason" they choose to book travel on a particular platform:
Reasons sorted by order of agreement for transportation.
Survey conducted June 16-18, 2023, among a representative sample of 2,207 U.S. adults, with an unweighted margin of error of +/-2 percentage points.
Early buzz around ChatGPT suggested that it might help ease these challenges for travelers, with many hypothesizing that generative AI tools would upend the travel search process and help connect would-be travelers to their ideal itinerary without all the extra effort. However, at this point, consumers are still turning to basic internet queries more often than advanced tools when searching for travel options. 
In fact, of the various search methods surveyed, generative AI tools like ChatGPT fell toward the bottom of the list of resources travelers use most frequently. However, as these tools are further integrated into search engines as a default rather than an opt-in feature, their influence stands to grow, albeit driven by tech companies rather than by consumer demand. 
Search Engines Are the Go-To for Consumers Seeking Travel Options
Shares who said they use the following resources "often" when searching for and booking travel:
Survey conducted June 16-18, 2023, among a representative sample of 2,207 U.S. adults, with an unweighted margin of error of +/-2 percentage points.
In the meantime, transportation and hospitality brands still have a great deal of competition when it comes to driving would-be travelers directly to their sites — and this is especially true for the ever-important millennial generation. When searching for transportation options, millennials are more likely to turn to four other tools over a travel brand's website or app. This ranking is low compared with other generations': Gen Xers prefer three other sources, and for Gen Zers and baby boomers, brand websites and apps are only bested by search engines.
Travelers cast the widest net when searching for hotel accommodations
Consumers may consider brand loyalties when planning travel, but that doesn't mean they won't keep their options open. When searching for transportation and accommodations, they're more likely to visit multiple sites than to stick to one.
Specific demographics at scale: Surveying thousands of consumers around the world every day powers our ability to examine and analyze perceptions and habits of more specific demographics at scale, like those featured here.
Why it matters: Leaders need a better understanding of their audiences when making key decisions. Our comprehensive approach to understanding audience profiles complements the "who" of demographics and the "what" of behavioral data with critical insights and analysis on the "why."
The difference is smallest when consumers are booking train or bus tickets and when they're reserving a vacation rental — they're 3 and 7 points more likely, respectively, to use multiple sites than just one in those instances. These slight gaps are likely due to the smaller pool of major brands in these categories. But the difference grows when consumers search for airfare and hotels. Consumers are 12 points more likely to consult multiple sources when searching for a flight and 20 points more likely when booking a hotel.
Travelers Shop Around When Searching and Booking
Share who said whether they typically visit one or multiple sites/apps when searching for and booking leisure travel
Survey conducted June 16-18, 2023, among a representative sample of 2,207 U.S. adults, with an unweighted margin of error of +/-2 percentage points. "Don't know/No opinion" responses not shown.
How many sources, sites or apps do travelers typically consult? The average is somewhere between two and three. But both the average number of sites, as well as the maximum number reported, vary by what aspect of the trip a traveler is booking. When it comes to airfare, consumers visit an average of 2.56 sites, and the maximum mentioned was 10. For hotels, though, the average was 2.86, and the maximum was 20. Vacation rentals command the most loyalty with an average of 2.27 sites visited, although the maximum number quoted was 11. 
For each of these categories, frequent travelers are apt to visit more sites or brands than casual travelers — perhaps surprising, as their engagement with the travel industry may suggest higher brand loyalty.
Most travelers still prefer direct booking
While travelers do their due diligence when searching for trip options, a plurality still prefer to book directly with the travel company on their website. For many, this is likely due to the transparency of price and the terms of the booking — the frustrations of rescheduling or canceling plans due to the COVID-19 pandemic still weigh heavily on travelers' memories, and having a direct line to the company when trips need to be adjusted is thought to smooth the process. 
That said, many travelers are also open to booking on third-party websites, suggesting that while direct booking has the edge, brands can do more to entice consumers away from online travel agencies.
Booking Directly With a Travel Brand Is the Favored Approach
Respondents ranked the following methods of booking travel, from most likely to use (1) to least likely to use (6):
Survey conducted June 16-18, 2023, among a representative sample of 2,207 U.S. adults, with an unweighted margin of error of +/-2 percentage points. Figures may not add up to 100% due to rounding.
Travelers also show a clear preference for websites over mobile apps when it comes to booking, despite favoring their mobile devices during the search process. Both direct and third-party websites outranked their app-based counterparts in terms of booking preference for both transportation and accommodations. This transition suggests that travel brands should focus app functionality on searching for and comparing travel options, while optimizing websites for booking.
Ultimately, while the path to purchase is highly variable, consumer preferences suggest that they want to retain a sense of control over their travel search and booking activities. While ChatGPT and other generative AI tools show early promise, in order to truly disrupt the path to purchase, they'll need to command the trust of consumers who are used to doing all of the work themselves.
Lindsey Roeschke is the lead travel & hospitality analyst on the Industry Intelligence team, where she conducts research, authors analyst notes and advises leaders in the travel & hospitality industry on how to apply insights to make better business decisions. Before joining Morning Consult, she served as a director of consumer and culture analysis at Gartner and spent more than a decade working at advertising agencies across three continents. Lindsey graduated from the University of Delaware with a bachelor's degree in communications and holds a master's degree in strategic communications from Villanova University. For speaking opportunities and booking requests, please email [email protected].
We want to hear from you. Reach out to this author or your Morning Consult team with any questions or comments.
Contact Us