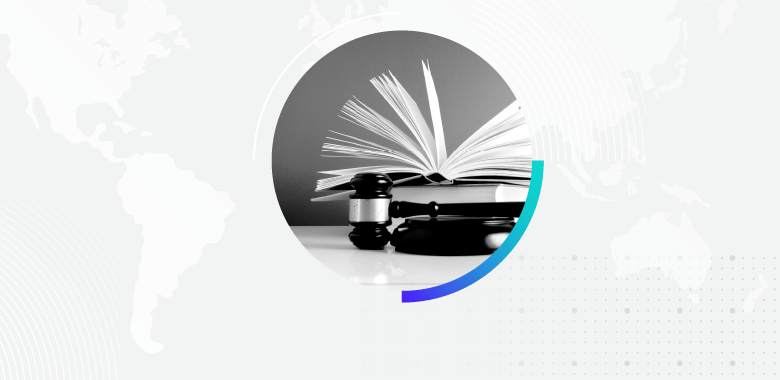 Global Politics
Global Geopolitical Risk Outlook H1 2023 Report: Business & Regulatory Climate Spotlight
Report summary
Morning Consult's Global Geopolitical Risk Outlook Report provides a comprehensive, data-driven assessment of public attitudes toward key issues at the intersection of politics and economics across 18 of the world's largest markets. This companion spotlight, focused on the global business and regulatory climate, provides insight into public views on economic stability and support for labor protections, as well as public attitudes toward key regulatory issues, including antitrust and corporate taxation.
Key Takeaways
Economic Stability: Globally, economic optimism ticked up slightly over Q4 2022, but public perceptions of domestic market stability remain underwater across much of the G-20

Regulatory Burden: Consumer demand for greater business regulation softened mildly heading into Q1 2023 as perceptions of domestic economic conditions improved

Taxation: Public demand for greater corporate taxation — which remained elevated despite improving perceptions of market stability — may outlast global interest rate tightening

Antitrust: Public support for antitrust enforcement also ticked up gradually over 2022 and shows limited signs of softening, mirroring sentiment on corporate taxation

Labor Rights: Heading into 2023, public demand for labor protections remains exceptionally robust across the G-20, dramatically outpacing support for corporate taxation and antitrust enforcement
Methodology
This report relies on data collected through Morning Consult's proprietary survey research capabilities. Data comes from monthly surveys conducted among representative samples of roughly 1,000 adults per country, with unweighted margins of error of +/-3 percentage points. Our January 2022 survey in Turkey was conducted among 3,111 respondents, with a margin of error of +/-2 percentage points. All interviews are conducted online. Surveys field during the second half of the indicated month.
About the authors
Jason I. McMann leads geopolitical risk analysis at Morning Consult. He leverages the company's high-frequency survey data to advise clients on how to integrate geopolitical risk into their decision-making. Jason previously served as head of analytics at GeoQuant (now part of Fitch Solutions). He holds a Ph.D. from Princeton University's Politics Department. Follow him on Twitter @jimcmann. Interested in connecting with Jason to discuss his analysis or for a media engagement or speaking opportunity? Email [email protected].
Sonnet Frisbie leads Morning Consult's geopolitical risk offering for Europe, the Middle East and Africa. Prior to joining Morning Consult, Sonnet spent over a decade at the U.S. State Department specializing in issues at the intersection of economics, commerce and political risk in Iraq, Central Europe and sub-Saharan Africa. She holds an MPP from the University of Chicago.
Follow her on Twitter @sonnetfrisbie. Interested in connecting with Sonnet to discuss her analysis or for a media engagement or speaking opportunity? Email [email protected].
Scott Moskowitz is senior analyst for the Asia-Pacific region at Morning Consult, where he leads geopolitical analysis of China and broader regional issues. Scott holds a Ph.D. in sociology from Princeton University and has years of experience working in and conducting Mandarin-language research on China, with an emphasis on the politics of economic development and consumerism. Follow him on Twitter @ScottyMoskowitz. Interested in connecting with Scott to discuss his analysis or for a media engagement or speaking opportunity? Email [email protected].