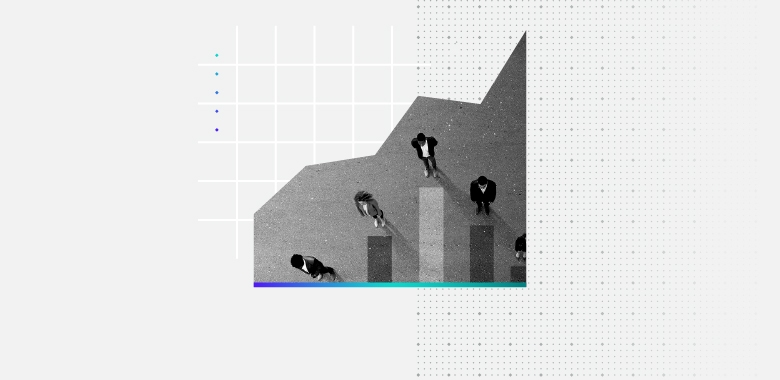 Economics
October 2023 U.S. Jobs and Labor Market Charts
Report summary
This Chart Pack provides a curated summary of Morning Consult's proprietary Economic Intelligence data on U.S. jobs and employment. 
Chart Pack highlights:
The incidence of lost pay or income among U.S. adults bounced higher in September, driven by high- and middle-income households and the West region.
Job search activity among prime-age adults continued to move higher, with in-demand industries, including construction, continuing to see a rising share of workers who are actively applying for new roles.
Morning Consult data confirms that union members are more likely to have asked for higher compensation in the past year, with a rising share also actively applying for new positions. 
Highlights from this report
The U.S. labor market remains strong, with Morning Consult data showing little cause for concern. The incidence of lost pay and income among U.S. adults has ticked higher in recent weeks but remains relatively low, while job search activity, especially among prime-age adults, continues to move higher. Morning Consult data also shows a strong uptrend in workers' perceptions of their own bargaining power, with the share saying their employer would provide a raise if asked or match a higher, external offer notably increasing in 2023.
Union Members Are Feeling Especially Confident in Their Bargaining Power
Shares who said how likely it was that their employer would increase their salary if they asked for a raise
Source: Morning Consult Economic Intelligence
Union members are feeling especially confident in their ability to successfully negotiate higher pay. With confidence high among rank-and-file members, union leadership has felt emboldened to demand higher pay and benefits, a dynamic we are seeing play out in the United Auto Workers strike. With thousands of workers on the picket line and dozens of factories shut down, the strike has the potential to hamstring a major U.S. industry.
Download This Report with Your Morning Consult Pro Subscription
Download the Chart Pack
About the author
Jesse Wheeler is a senior economist at decision intelligence company Morning Consult, where he delivers insights on economic and geopolitical trends impacting the United States and major global markets.
Prior to joining Morning Consult, Jesse worked as an economic and political risk analyst at MUFG Bank, where he focused on U.S. fiscal, monetary and foreign policy, and at Fitch Solutions, where he conducted macroeconomic research and forecasting for Latin American markets.
Jesse received a bachelor's degree in history and environmental science from the University of South Carolina and a master's degree in international economics from George Washington University.
Follow him on Twitter @JesseSprWheeler. For speaking opportunities and booking requests, please email [email protected]