Administration Eyes New Direction for CMS Innovation Office
White House finds agency spawned by Obamacare powerful tool to advance agenda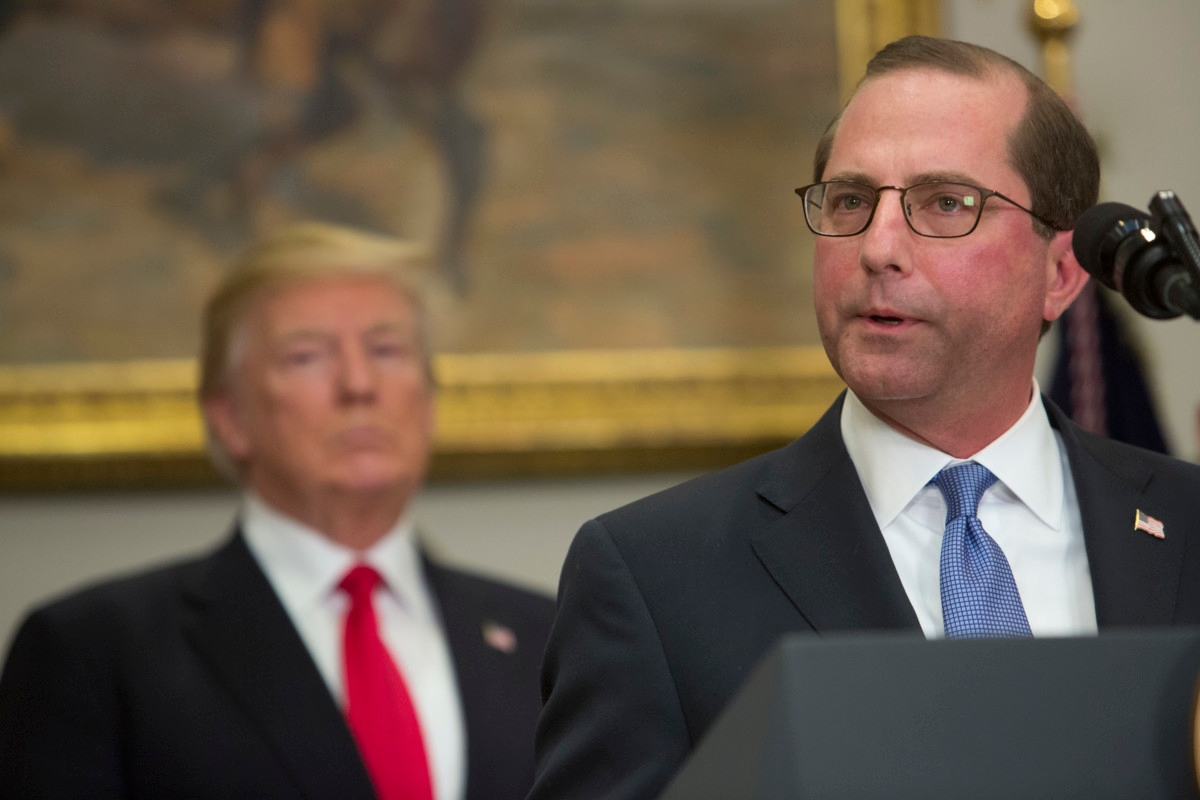 The White House has moved aggressively to undermine the Affordable Care Act, encouraging the sale of health plans that skirt the law's consumer protections and cutting enrollment outreach. But the Trump administration sees an opportunity to advance its own health care priorities via one part of Obamacare: the Center for Medicare and Medicaid Innovation.
The office was established under the ACA to develop and test new provider payment models and other demonstration projects for government health programs, particularly Medicare. Federal law gives CMMI substantial latitude to test alternative payment models without input from Congress, and the center's $1 billion in annual funding is not subject to the appropriations process.
CMMI "vests HHS with tremendous power to experiment with new payment models," said Health and Human Services Secretary Alex Azar in a March 8 speech at a policy conference sponsored by America's Health Insurance Plans, according to a copy of the remarks as prepared for delivery. The Department of Health and Human Services has the ability to expand CMMI payment models through federal rulemaking.
During the Obama administration, CMMI launched more than 40 projects. More than 207,000 health care providers have participated in the Obama-era models, and more than 18 million patients have been impacted by them, according to a December 2016 CMMI report to Congress.
Some of those projects, especially those that were large in scale and had mandatory participation, faced fierce pushback from stakeholders and the GOP, prompting House Republicans to make abolishing CMMI a top priority in their 2016 policy platform.
"There had been a sense by many of the Republicans in Congress that this was a way to circumvent congressional approval of effectively changing Medicare payment," Gail Wilensky, a health economist who oversaw the Medicare and Medicaid programs under George H.W. Bush, said in a March 6 phone interview.
But since Republicans took the White House, calls for repealing the office have faltered.
The Centers for Medicare and Medicaid Services has made some changes to CMMI, such as rolling back three mandatory models last year that had been vilified by provider groups and GOP lawmakers. But the center's organizational structure remains in place, and it continues to test alternative payment models. President Donald Trump has yet to appoint a permanent director to lead the center.
"While CMMI has the potential to serve as an innovation center that can improve the delivery of health care across the country, its sizable budget coupled with lack of accountability under Obamacare has made Congress question its work," Senate Finance Committee Chairman Orrin Hatch (R-Utah) said in a March 8 emailed statement. "With new leadership at CMS and their recent outreach to stakeholders regarding ideas for new projects, I'm hopeful that its function will improve and goals will be met."
"Everyone agrees that health care costs are too high, and new payment models that reward quality over quantity are needed," Patrick Conway, who served as CMMI director from 2013 to September 2017, said March 8 in an email. "I believe that Azar is truly committed to driving positive change in our system." Conway left last year to become president and CEO of Blue Cross Blue Shield of North Carolina.
This week, Azar vowed to move forward with additional models in speeches at events held by the Federation of American Hospitals and AHIP.
"We are mindful that aggressive models have not always worked out, so appropriate guardrails will always be essential," Azar said at the AHIP conference. "But make no mistake: We will use these tools to drive real change in our system."
In September, CMS released an informal request for information seeking stakeholder proposals on ideas to improve CMMI, and outlined new principles for CMMI.
"Our goal is to increase flexibility by providing more waivers from current requirements and move away from the assumption that Washington can engineer a more efficient healthcare system from afar," CMS Administrator Seema Verma said in an emailed statement on March 7.
Some Democrats are concerned about proposals in the document that they say allude to "balance billing," in which physicians can put patients on the hook for costs that Medicare won't cover, and the idea of having seniors enroll for private Medicare Advantage plans via a "premium support" model favored by Republicans.
"The Innovation Center has been a success when it comes to improving Medicare for seniors. The roadmap put out by the Trump Administration last fall and its unwillingness to make feedback publicly available raises questions about its intentions for CMMI," said Senate Finance Committee ranking member Ron Wyden (D-Ore.) in a March 8 emailed statement to Morning Consult.
Jon Reid is a research editor for domestic and world politics at Morning Consult. Prior to his current role, he was a politics editor with Morning Consult's editorial division. Jon joined Morning Consult from Bloomberg Industry Group, where he reported on telecommunications policy and edited newsletters. He graduated from Arizona State University. Follow him on Twitter at @JonTReid.
We want to hear from you. Reach out to this author or your Morning Consult team with any questions or comments.
Contact Us