American Voters Overwhelmingly Oppose Aid to Afghanistan Due to Concerns Over Taliban
The U.N. has appealed for $5 billion in aid to fight starvation and disease in Afghanistan, but nearly two-thirds of U.S. voters oppose sending money given it could end up in the hands of the Taliban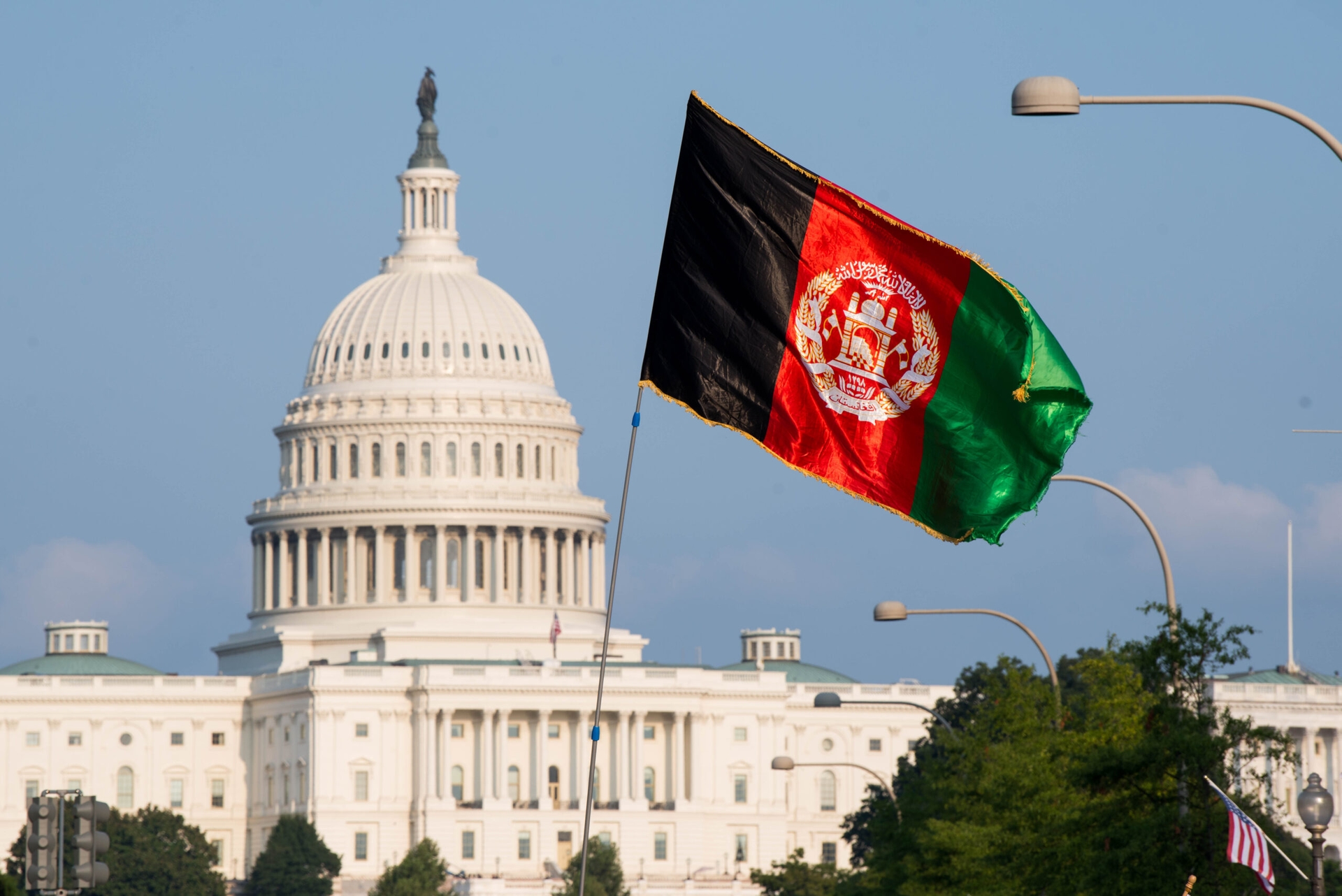 The United Nations has organized its largest ever aid appeal, which aims to raise $5 billion to support Afghans left without shelter, medicine and food after the collapse of government services since the American withdrawal from Afghanistan in August. But American voters won't be happy to see aid coming from Washington, according to new polling from Morning Consult and Politico, due to the chance it could end up in the hands of the Taliban.
U.S. Voters Oppose Humanitarian Aid to Afghanistan by More Than 3-to-1 Margin
Voters were asked whether financial aid should be provided to the citizens of Afghanistan, given that it could go to the Taliban
Poll conducted Jan. 15-16, 2022, among a representative sample of 2,005 registered U.S. voters, with an unweighted margin of error of +/-2 percentage points. Figures may not add up to 100% due to rounding.
On the numbers
60 percent of American voters, including 47 percent of Democrats and 3 in 4 Republicans, oppose sending financial aid to mitigate Afghanistan's multiple humanitarian crises because the money could end up with the Taliban.
The United Nations estimates half the Afghan population — roughly 22 million people — face acute hunger, with 1 million children at risk of malnutrition. Eight million people are at risk of starvation if aid does not arrive, according to U.N. spokesman Martin Griffins.  
Some lawmakers in the House are pushing the Biden administration to unfreeze Afghanistan's Central Bank reserves, which could release $9.4 billion, a figure nearly double what the United Nations has sought. 
The context
The chaos at Kabul's airport during the final stages of America's withdrawal from its longest war has since crippled Afghan society, with basic services ceasing to function and the economy grinding to a halt under Taliban rule. 
With famine lurking around the corner and some of the lowest COVID-19 vaccination rates in the world, the lives of tens of millions of ordinary people now hang in the balance. In response, the United Nations proposed mechanisms in a Dec. 22 Security Council resolution to deliver billions of dollars in aid into Afghanistan without enriching Taliban leaders. Its officials have stressed that Afghanistan's crises could only snowball if left unaddressed, saying "next year we'll be asking for $10 billion."
But the plight of the Afghans has so far led to a mixed reaction from the world's biggest economy. While President Joe Biden's administration pledged $308 million in humanitarian aid to Afghanistan last week, other efforts have foundered. A group of mostly Democratic lawmakers in the House last month urged Treasury Secretary Janet Yellen to unfreeze the Afghan Central Bank's $9.4 billion in assets – to send money to Afghans without dipping into U.S. taxpayer pockets — but the administration has so far held that as contingent on the Taliban's arrangement of an "inclusive" government.
Matthew Kendrick previously worked at Morning Consult as a data reporter covering geopolitics and foreign affairs.
We want to hear from you. Reach out to this author or your Morning Consult team with any questions or comments.
Contact Us