Students Launch Black Lives Matter Voice App on Amazon's Alexa
Group of nearly a dozen students worked with voice app developers to craft Alexa skill, which launches Tuesday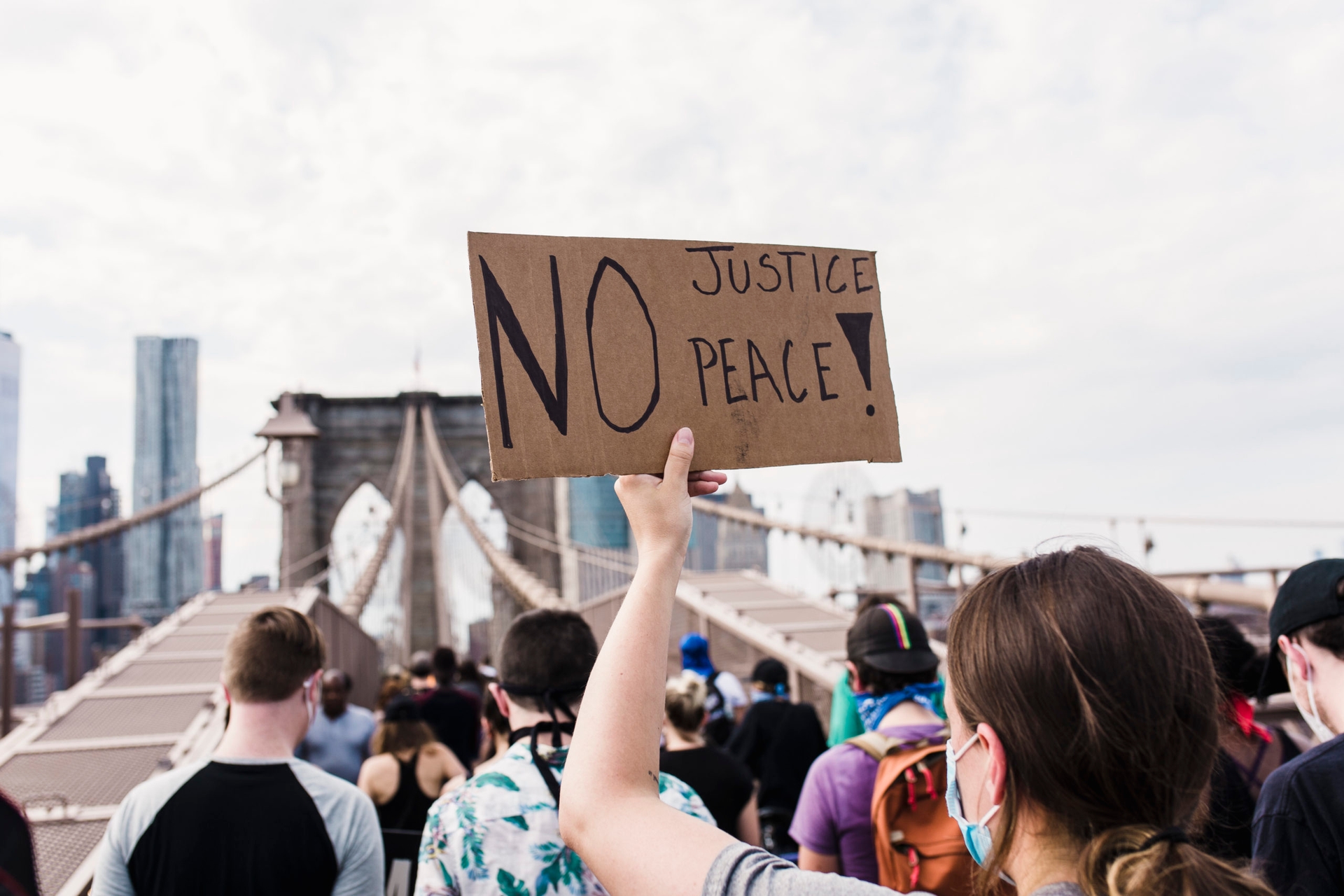 Alexa-compatible device owners will soon be able to ask, "Why is Black Lives Matter important?" and receive an answer from the Amazon.com Inc. voice assistant, in addition to other information and resources about the movement, thanks to a collective effort from a team of students, educators and voice app developers.
The group, led by Bob Stolzberg, the founder and chief executive of voice-focused software-as-a-service company VoiceXP Inc., has been collaborating via Zoom amid the pandemic to develop a new voice app, also known as a "skill" on Amazon's Alexa, that will serve as a "voice Wikipedia page for Black Lives Matter," according to Stolzberg.
The Black Lives Matter skill, which is not officially affiliated with the formal Black Lives Matter organization, launches in the Alexa Skill Store on Tuesday.
The command, "Alexa, enable Black Lives Matter," will activate the skill, then users will be promoted to ask questions about the movement, such as, "Alexa, tell me about George Floyd," and other victims of police brutality. Alexa encourages users to explore further with prompts such as "If you'd like to hear more about victims of racial injustice, say, 'Tell me more.'"
Stolzberg, a seasoned voice app developer and an Alexa Champion — a status currently deemed by Amazon to less than 100 of the most engaged developers on its platform in North America, Europe and Asia — came up with the idea for the app following the killing of George Floyd while in police custody, but quickly recruited a diverse team to work with him on the project in early June, with a group of about a dozen high school and college students and recent graduates doing much of the heavy lifting.
"The students have all brought in some really great ideas," Stolzberg said. "It's been uncomfortable for me as a white guy to try to lead this Black Lives Matter project, but it's so rewarding." 
Stolzberg reached out to educational institutions such as the Urban League of Metropolitan St. Louis and distance learning platform WorldClass Online Academy to form the team. Demetrius Bledsoe, the founder and managing partner of WorldClass, in turn contacted educators at Georgia State University and University City High School in Missouri, who put the opportunity to their students.
The skill has also been programmed with the ability to send texts, a feature designed to help users who want to take further action. For instance, if someone asks about petitions for defunding police departments, Alexa will ask for their phone number to send links.
While discussing sensitive topics virtually among a group of people, many of whom have never met before, presents roadblocks when it comes to coordination and communication, Bledsoe said the fact that the group comes from different cities around the world ultimately proved to be an asset to the project.
"This experience opened a door for us and the students themselves to understand various viewpoints from other students and facilitators of what BLM truly consists of," he said in an email.
Stolzberg developed the back-end platform used to program the questions and answers that make up the skill, but all of that content has been generated by the students themselves.
The working group also includes Christopher Evans, a therapist who works with WorldClass, and Candice Cox, a licensed clinical social worker and CEO of trauma services nonprofit KHAOS Inc., whose daughter, a student at Webster Groves High School in Missouri, is also working on the skill.
Other Alexa Champions, members of Amazon's Web Services division and other business and academic leaders are also involved in the project.
The initial push to promote the skill will be all in-house, although Stolzberg said Amazon is considering using its resources to market the skill following its launch.
Once the skill goes live, the team will continue to work together to add additional content. Stolzberg said he intends to seek funding once the skill has gained more traction, which he hopes to use to compensate public figures such as civil rights activist Rev. Al Sharpton to create audio recordings to be featured on the app. Thus far, the team has completed the work without compensation.
As for the students involved, Michael Peoples, a consultant for WorldClass and the head principal at University City High School, said they'll continue to benefit from the opportunity to learn voice tech skills and be involved with work that promotes racial equality.
"I have been proud of their leadership and commitment to the important work of bringing attention to BLM, especially in our current social climate," he said in an email.
Alyssa Meyers previously worked at Morning Consult as a reporter covering brands and marketing.
We want to hear from you. Reach out to this author or your Morning Consult team with any questions or comments.
Contact Us