Social Media Companies Are Doing a 'Poor' Job Moderating Hate Against Asian People, 2 in 5 Asian Americans Say
Among Asian adults who have experienced online harassment, over half say there's been an uptick since pandemic began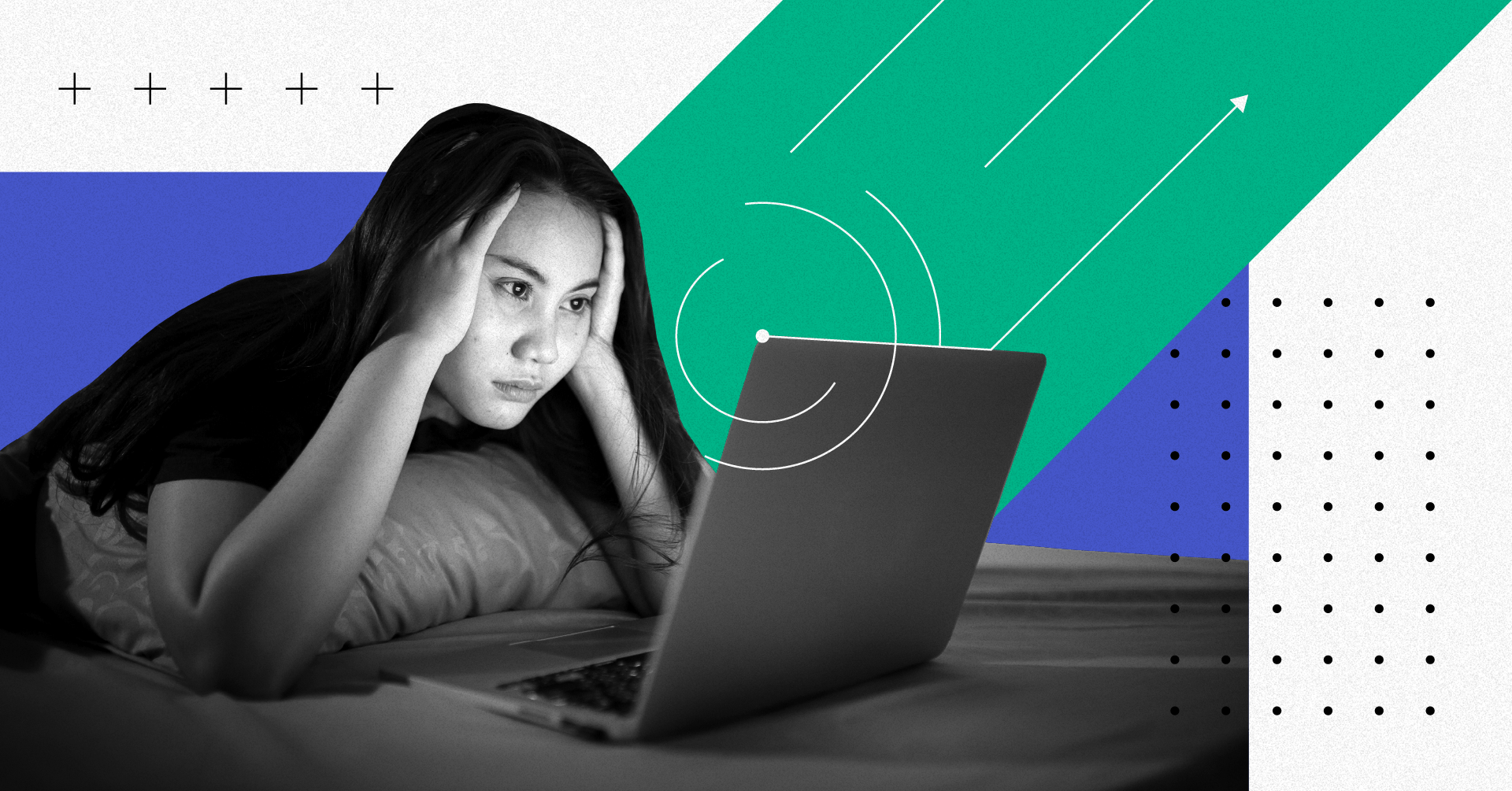 Key Takeaways
75% of Asian adults who experienced online harassment themselves said it was due to their race and ethnicity.

Surge in online harassment and racist posts targeting Asians follows prevalence of racially insensitive hashtags on social media, data shows.
This piece is part of a Morning Consult mini-series highlighting the experiences of Asian adults living in the United States. Other stories: U.S. Asians Most Likely to Blame Trump, White America for Rising Tide of Anti-Asian Discrimination | Nearly 3 in 5 U.S. Asian Adults Say Reports of Racism, Violence Have Affected Their Mental Health

In the first week of his presidency, President Joe Biden issued a memo saying the federal government had contributed to "unfounded fears and perpetuated stigmas" about Asian Americans whenever officials referred to COVID-19 by the "geographic location of its origin." Former President Donald Trump, as well as members of his Cabinet, had been known to call it the "China virus" or use similarly racist terms both at rallies and in social media posts.
But that memo, which effectively banned those terms from use in Biden's administration, led to 40,978 mentions of "China virus" the same week the order was signed, according to data from media insights company Zignal Labs, highlighting how widespread anti-Asian sentiment has become on social media.
New Morning Consult polling suggests that these racist monikers for describing COVID-19 has led to more Asian adults saying that they experienced online harassment in the past year.
According to the survey conducted March 24-30 among 1,000 Asian adults living in the United States, a 43 percent plurality say social media companies are doing a "poor" job of preventing the spread of hate speech and violent content targeting Asian people on their platforms (27 percent say the companies are doing a "fair" job). And of the 29 percent of Asian adults who said they have experienced online harassment, 53 percent said there has been an uptick in those experiences since the beginning of the pandemic.
Another 73 percent said they've witnessed a particular group being harassed online more in the same time period, and among the 288 Asian adults who personally experienced online harassment, 75 percent said it was due to race -- a slightly higher share than Black and Hispanic adults who were asked the same question in a separate survey that ran around the same time. 
The survey among Asian adults has a margin of error of 3 percentage points, while the survey among the general population was conducted March 24-28 among 2,200 U.S. adults with a 2-point margin of error.
Recent polling comes as pandemic-induced anti-Asian racism and harassment online has risen and coincided with an increase in real-world violence. A gunman killed eight people, including six Asian women, at spas in and around Atlanta last month. While the police there have yet to determine whether the shootings were racially motivated, the deadly attacks underlined the fear experienced by Asian Americans as advocacy groups have logged a marked increase in anti-Asian hate crimes.
And a couple weeks later, an Asian woman was kicked and stomped on outside of a New York City apartment building in broad daylight by a man who shouted anti-Asian slurs at her, and several witnesses were caught on video doing little or nothing to intervene.
Over the past year, as the coronavirus pandemic took hold of the world, racist phrases like "Chinese virus" and "kung flu" became mainstays on social media. According to Zignal Labs, "Chinese virus" was mentioned 3.7 million times on social media between March 1, 2020, and March 17, 2021, compared to roughly 571,000 mentions of "kung flu" and nearly 3.4 million mentions of "Wuhan virus." Spikes in the mentions of the phrases happened whenever prominent figures used them, including Trump, who casually uttered the phrase "kung flu" at a rally in June.
Hashtags aren't the only way that social media users have targeted Asians recently: A survey released in March by the Anti-Defamation League showed that 17 percent of Asian adults in their sample of at least 200 said they experienced some form of severe online harassment in the past year, such as sexual harassment, stalking, physical threats, swatting, doxing or sustained harassment, compared to 11 percent who said the same the year before. That uptick was the largest among any other demographic groups in ADL's online poll.
In the Morning Consult survey, 58 percent of the 288 Asian adults who said they had experienced online harassment personally said the incident happened on social media, followed by 23 percent who said it happened in text messages or online messaging apps.
Among Asian adults, respondents said users who post hate-filled or violent posts targeting Asian people on social media are the most responsible for stopping the spread of such content, with 66 percent saying those users are "very responsible" and 14 percent saying they're "somewhat responsible." Meanwhile, 34 percent said the social media platforms are "very responsible" and 39 percent said they're "somewhat responsible."
And among the types of harassment they either experienced or witnessed online, Asian adults most often said they saw others being called offensive names or being called an offensive name themselves, with 35 percent saying they watched others being called those names and 20 percent saying they experienced it themselves.
Overall, Asian adults were more likely to say they had witnessed others experiencing specific forms of online harassment, rather than saying they were the target of it. For instance, 22 percent said they saw people be the targets of physical threats, compared to 7 percent who said they experienced it personally. 
Correction: The headline on a previous version of this story misstated the share of Asian adults who said they had experienced an increase in online harassment. Fifty-three percent of those who said they have experienced online harassment -- not 53 percent of all Asian adults -- said the harassment had increased during the pandemic.
Sam Sabin previously worked at Morning Consult as a reporter covering tech.
We want to hear from you. Reach out to this author or your Morning Consult team with any questions or comments.
Contact Us