The Goop-Like Practices the Public Wants to Try Out
Polling shows astrology has the most regular fans, while acupuncture and 'raindrop therapy' have room for growth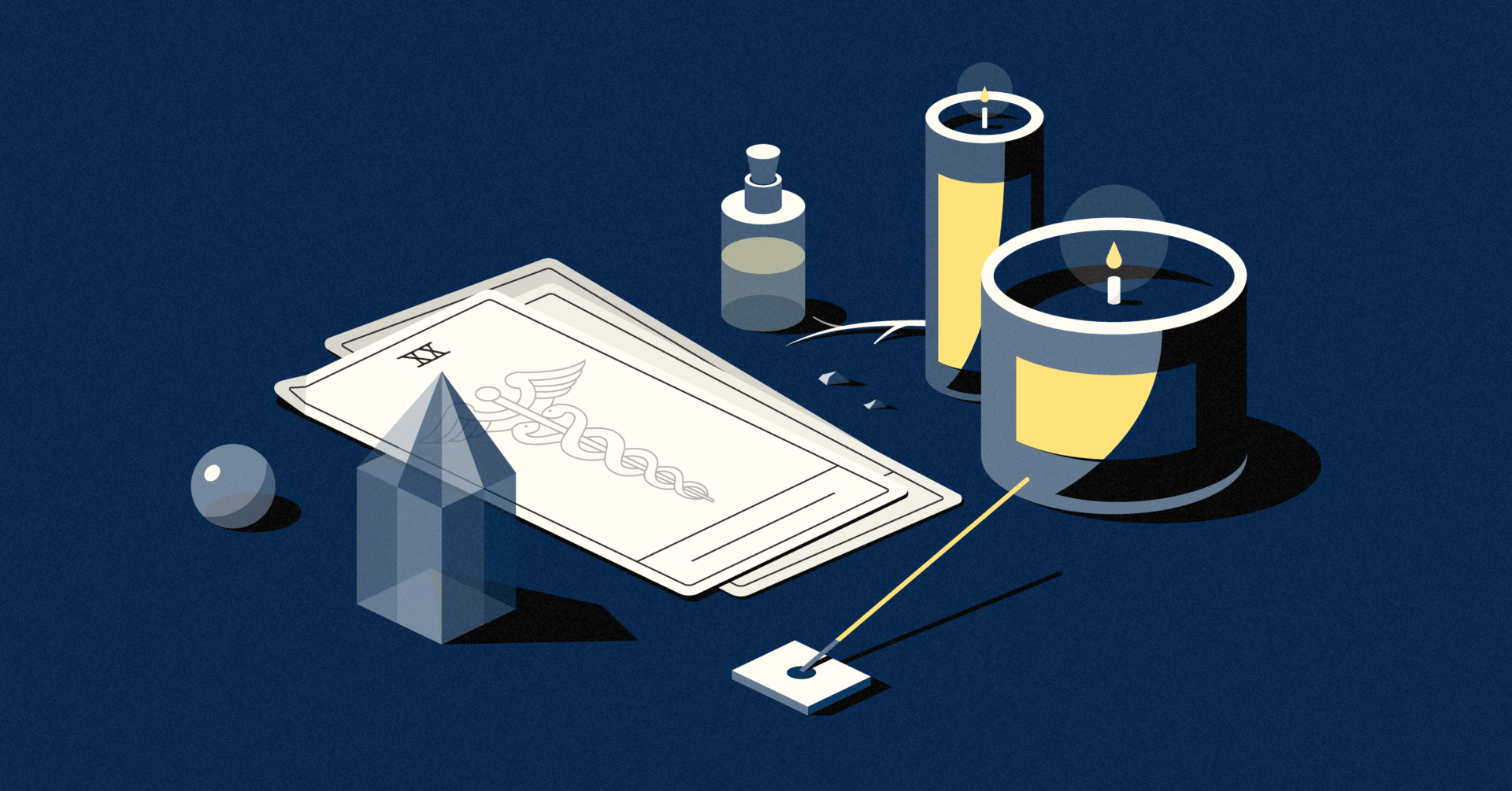 Gwyneth Paltrow's new Netflix Inc. series, "The Goop Lab," has brought new attention to the growing markets of alternative medicine and spiritual, New Age-y practices, amid the usual cloud of criticism over the authenticity and safety of some of the practices her brand chooses to elevate. 
Though Paltrow's show has raised public awareness of these activities, new polling shows that relatively few U.S. adults have tried them, let alone regularly practice them — spotlighting potential room for growth for many of these sub-industries.
Astrology has the largest mainstream reach, with roughly half the public saying they check their horoscope at least sometimes. Smaller but significant shares say they at least sometimes use herbal supplements (43 percent), meditate (38 percent) or dabble with essential oils for aromatherapy (31 percent).
One in 10 or fewer have participated at least occasionally in the headlining "Goop" practices, such as seeing a psychic (10 percent) or consuming ayahuasca (7 percent).
Mary Evans, owner of the California-based tarot card company Spirit Speak, said she's seen interest in alternative spiritual practices, such as tarot card readings, rise over the past five years. "It's become a lot more normalized and a lot more popular," said Evans, who started her company with one deck and has since expanded to offer six.
Estimating the size of the alternative medicine or spiritual practices market is difficult, as market research firms tend to simply track larger industries -- but a look at those umbrella markets hints at potential. 
The complementary and alternative medicine market is expected to be worth $210.8 billion by 2026, according to a March 2019 report from Grand View Research Inc., with a compound annual growth rate forecast of 17.07 percent between 2019 and 2026. 
The psychic services industry -- which includes astrology, aura reading, mediumship, tarot card reading and palmistry, according to research firm IBISWorld -- brought in $2.2 billion in revenue last year and is projected to grow an annualized 0.9 percent from 2019 through 2024 to $2.3 billion, per a February report.
These products and services have caught the attention of both high-end retailers (Neiman Marcus Group Inc. is selling a "Be Your Own Astrologer" book for $70) and discounters (Walmart Inc. sells dozens of sage items for smudging online). Amazon.com Inc. has monthly "shopping horoscopes" for its Prime members, with the stars aligning to recommend Amazon brand products for each sign.
But large shares of the public have yet to fully embrace these practices. About one-quarter (26 percent) of the public have tried four of the 16 activities used for spiritual healing listed in the survey, which ranged from meditation to consuming ayahuasca or microdosing LSD. Morning Consult named that group "spiritual dabblers."
Only 6 percent of the public had tried at least half of the activities listed; Morning Consult dubs them "spiritual users." The survey was conducted Jan. 15-16, 2020 among 2,200 U.S. adults with a margin of error of 2 percentage points.
Some of those dabblers and users are seeking out psychics -- 31 percent and 68 percent, respectively, to be exact. Small swaths of the public have been consulting psychics for decades, and Derek Calibre, a psychic symbolist based in New York, said the rise in popularity could be in part due to the practice becoming more normalized. 
"The stigma is starting to lift," he said, noting that while clients used to want to pay in cash, credit card transactions are now the norm. (Calibre charges $200 for a one-hour in-person or phone session.) Although his business has grown, Calibre said he can't point directly to cultural acceptance as the only reason; his business savvy has also grown.
Not all patrons are believers, however, even those more frequently seeking out psychic services: Fifty-six percent of spiritual dabblers and 64 percent of spiritual users believe in psychics, albeit a larger share than the public overall (35 percent).
The largest opportunities for those in the spiritual marketing world, for believers or otherwise, lie in acupuncture and raindrop therapy, with roughly one-third of respondents who have never dabbled in these practices saying they'd like to try them out.
Spiritual dabblers are more likely to be women and tend to be slightly younger than the general population, as well as more likely to either be liberal or moderate. Evans said our iconography-based culture, vis-à-vis emojis and memes, could encourage a younger demographic for practices such as tarot. 
Practice by practice, there aren't large differences in use between these demographics and that of the general public, with a few key distinctions: Women are more likely to check their horoscope (61 percent vs. 51 percent) and use essential oils (41 percent vs. 31 percent); Gen Z adults are more likely to light sage for spiritual cleansing (24 percent vs. 14 percent) and to have participated in a sound bath (23 percent vs. 9 percent); and millennials are more likely to have consumed CBD-infused products (32 percent vs. 21 percent).
Evans and Calibre both said their clientele is mostly female, although Calibre said his 99:1 male to female ratio has shifted to 80:20 over the past 15 years. 
The marketing of alternative medicinal and spiritual practices is aimed at a younger, more female audience.
Astrology, for example, looks a lot different than it did decades ago, thanks in part to social media, including Twitter feeds such as @astrobebs (bebs, slang for "babes"), @milkstrology and @poetastrologers. While their names give a nod to their spiritual underpinnings, the modern twists distance them from the smell of patchouli oil. The accounts, along with the astrology app Co-Star, include memes and gifts, and often offer harsh criticisms of people with a certain sign, known as "dragging." 
Among the criticisms of the alternative medicinal industry, as characterized by Paltrow's Goop brand, is that many of its products and techniques are unregulated or unsafe. But a common response to -- and, in some ways, defense of -- that argument is that people turn to these alternative practices because the larger health care system has failed them.
And while some studies have pointed to religious disaffiliation as a key impetus for increased interest in activities like the ones listed in the survey, the data shows that dissatisfaction with health care is a larger contributor. This is even more noteworthy, as more of the practices listed lean toward more spiritual than medicinal.
Whether these practices are effective, well, this reporter can only talk about her own experiences. 
The psychic who charged $60 for a paired crystal ball and tarot card reading in her New York studio got a lot wrong. She said an upcoming professional venture would go off without a hitch (it didn't). She said my last relationship ended because I was holding myself back (I wasn't). But she did accurately describe details about my life that no one could have guessed.
And at $60, that's cheaper than any rate you can find for a shrink these days.
Joanna Piacenza leads Industry Analysis at Morning Consult. Prior to joining Morning Consult, she was an editor at the Public Religion Research Institute, conducting research at the intersection of religion, culture and public policy. Joanna graduated from the University of Wisconsin-Madison with a bachelor's degree in journalism and mass communications and holds a master's degree in religious studies from the University of Colorado Boulder. For speaking opportunities and booking requests, please email [email protected].
We want to hear from you. Reach out to this author or your Morning Consult team with any questions or comments.
Contact Us