Will You Accept These Followers?
Morning Consult tracked each "Bachelor" contestant's Instagram followers this season. Here's what we found: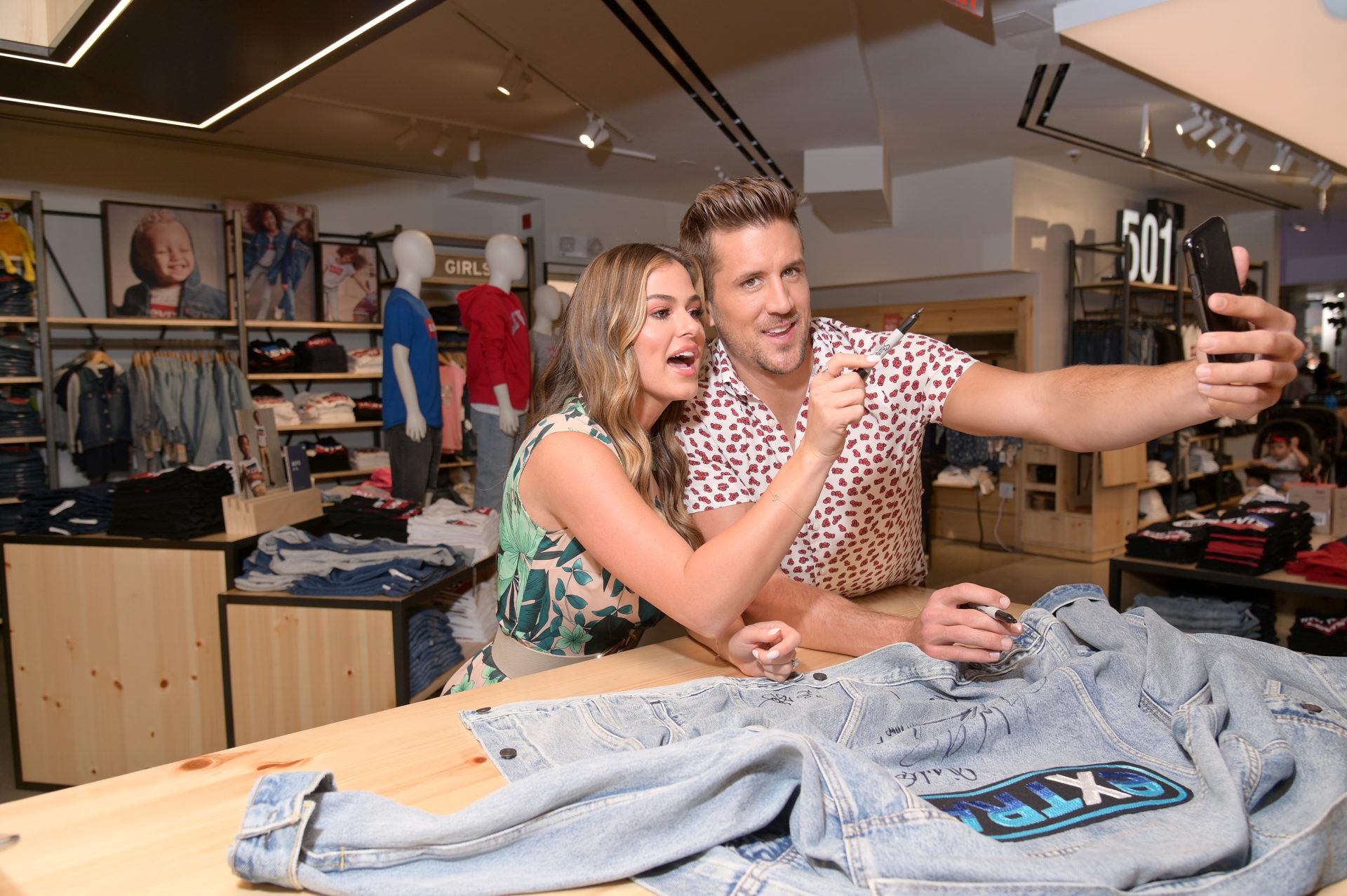 Some "Bachelor" contestants are there to find their soulmate, while others are there to turn their 15 minutes of fame into social media success. In recent years, many of the last contestants standing and those who didn't find Ms. or Mr. Right have turned to Instagram, racking up followers and sponsorships, thanks in part to their Bachelor Nation follower bump. 
In the most recent season, "Bachelor" finalists Madison Prewett and Hannah Ann Sluss each grew their Instagram followings by hundreds of thousands from the time they were announced as contestants to the show's finale Tuesday.
This wasn't always the case. The first season of "The Bachelor" debuted in 2002, pre-dating Facebook and running eight years before Instagram hit the scene. Before social media became part of the equation, contestants either faded from the spotlight back to their pre-show lives, or, in the case of some fan favorites like Ali Fedotowsky-Manno and Jillian Harris, pivoted to a career in television. 
Kristin Breakell, a content strategist for Trendalytics, a company that aggregates and explains predictive data for retailers, said that beginning around 2012, contestants started using increasingly popular social media tools to interact with fans during the run of the show. Their growing followings coincided with the launch of brand-to-consumer companies that were ready to use influencer marketing. 
Breakell said the biggest change when it comes to influencers and "The Bachelor" franchise is that recent seasons have seen a rise in "transparency" regarding social media and self-promotion. Hannah Godwin, a contestant on Colton Underwood's season of "The Bachelor," listed her occupation as a content creator during her time with the franchise, while in the most recent season, Mykenna Dorn listed her career as a fashion blogger. And Jed Wyatt, who was briefly engaged to "Bachelorette" star Hannah Brown, was upfront during their courtship about joining the show to further his music career.
Contestants for Peter Weber's season were announced in September 2019. At that time, Prewett, a foster parent recruiter, and Sluss, a model, had a respective 7,182 and 34,200 followers on Instagram. Over the course of the season, Prewett would see her follower count climb to 1.6 million, while Sluss' followers reached 1 million the morning after the March 10 finale.
But women who didn't make it to the end of the show still saw growth after they were eliminated. Dorn, who was eliminated in early February, saw her follower count rise by more than 50,000 between the time she left the show and after the final episode. And Kelley Flanagan, an attorney who made it to the final six and became a fan favorite due to her realistic attitude toward the reality show, had 321,000 followers by the time she left, but gained nearly 100,000 followers between that time and post-finale, with her total number now at 416,000.  
Breakell and her colleague Sarah Barnes, a content marketing manager with Trendalytics, emphasized the importance entertainment value and a contestant's arc on the show have in boosting follower counts. Breakell noted that contestants who are characterized as villains during the season may see spikes in followers as people "want to be part of that drama."
"If the contestant stops being entertaining they're going to lose followers," Breakell said. "If they start being more entertaining, they're going to gain followers." 
Breakell noted that contestants who are portrayed as victims on the show may also gain a following from sympathetic viewers. Sluss saw this benefit firsthand over the course of the two-night finale: When the finale began airing on March 9, she had 767,000 Instagram followers. The morning after the finale, which showed Weber breaking off their engagement weeks earlier, the number of Sluss' followers had risen to roughly 1 million. 
Sarah Boyd, the founder of events and brands agency Simply Inc. and vice president of business development for Socialyte, an influencer talent management and creative agency, said relatability is the key factor for a successful post-show influencer career, noting that reality stars sell a large number of products "because the consumer feels like they're friends with the person."
"Having a likeability factor on the show will get a lot of natural, organic fans," Boyd said. 
Breakell and Barnes said that women tend to find more success as influencers and content creators than men. And Boyd pointed out that it's difficult for male contestants to advertise products for men, given that the audience for the franchise is mainly women. 
Correspondingly, as Breakell noted, women on the show typically garner more followers than their male partners. For example, Brown currently has 2.6 million Instagram followers, while Wyatt, the nominal "winner" of her "Bachelorette" season, has 327,000. Even men with higher profiles trail their partners: Jordan Rodgers, the brother of Green Bay Packers quarterback Aaron Rodgers, has 1 million Instagram followers, while his fiancée, season 12 "Bachelorette" JoJo Fletcher, currently sits at 2.2 million followers. And Ben Higgins, season 20's Bachelor, slightly trails his former fiancée Lauren Bushnell in Instagram followers. 
As of publication, none of Weber's contestants have shared sponsored content, though some, including Dorn, have been actively tagging brands in their posts. Boyd, who has worked with Bachelor contestants, attributes this delay to contractual stipulations from the show's production. 
Warner Bros., the producer of "The Bachelor" and all of its sister shows, did not respond to request for comment on the subject of sponsorship timelines. 
According to information from Mediakix, reality TV influencers can make anywhere from $5,000 to $15,000 per sponsored post, with reality television stars posting roughly seven to eight sponsored posts a month. But experts say that number depends on a number of factors, including the partnered brand, followers and audience engagement.
When it comes to Bachelor Nation, the field of potential influencers is getting pretty crowded: There have been 24 seasons of "The Bachelor" and 15 of "The Bachelorette," with each season featuring upwards of 25 men or women. But the number of platforms where they can acquire followers and market products is expanding.
Breakell said that Instagram is still the primary home for Bachelor influencers, because they can use it to mold a persona that matches the one they created during the show.
"They're famous for their image that we see on the screen every week on the show," she said. "Any platform that allows them to kind of continue that image and continue that storyline is going to be helpful for them."  
But new platforms such as TikTok also offer a potential home and new audiences for the franchise's emerging social media stars. While experts caution that the video-sharing app is too new to provide an accurate benchmark of its efficacy and impact on Bachelor Nation, certain members have been using it to expand their reach. 
For instance, "Bachelorette" contestant Connor Saeli has been offering commentary on his stints on the show as well as Weber's season of "The Bachelor," something Barnes likens to a new take on the podcast form. 
And Godwin, who has posted many videos on the app -- some featuring fiancé and fellow Bachelor alum Dylan Barbour -- is executing the perfect TikTok strategy, according to Barnes.
"Her presence on TikTok shows so much more of her personality than on Instagram," Barnes said. "The thing she's doing well with TikTok is she's posting a bunch of videos with people who are not in 'The Bachelor' world."
Boyd said she is suggesting that all of the talent she represents join TikTok as it grows. 
"It's a new platform so it's good to get in early," Boyd said. "Anything with video content is really king nowadays. It's doing really well right now with brand partnerships." 
Sarah Shevenock previously worked at Morning Consult as a reporter covering the business of entertainment.
We want to hear from you. Reach out to this author or your Morning Consult team with any questions or comments.
Contact Us