Sen. Bernie Sanders (I-Vt.) bests former Vice President Joe Biden, 35 percent to 30 percent, among black primary voters. The Vermonter is the clear front-runner among black primary voters younger than 45, driven by his majority support among those ages 18-29. Although Biden has a plurality of support among black voters older than 45, nearly a quarter of that group breaks for former New York City Mayor Michael Bloomberg.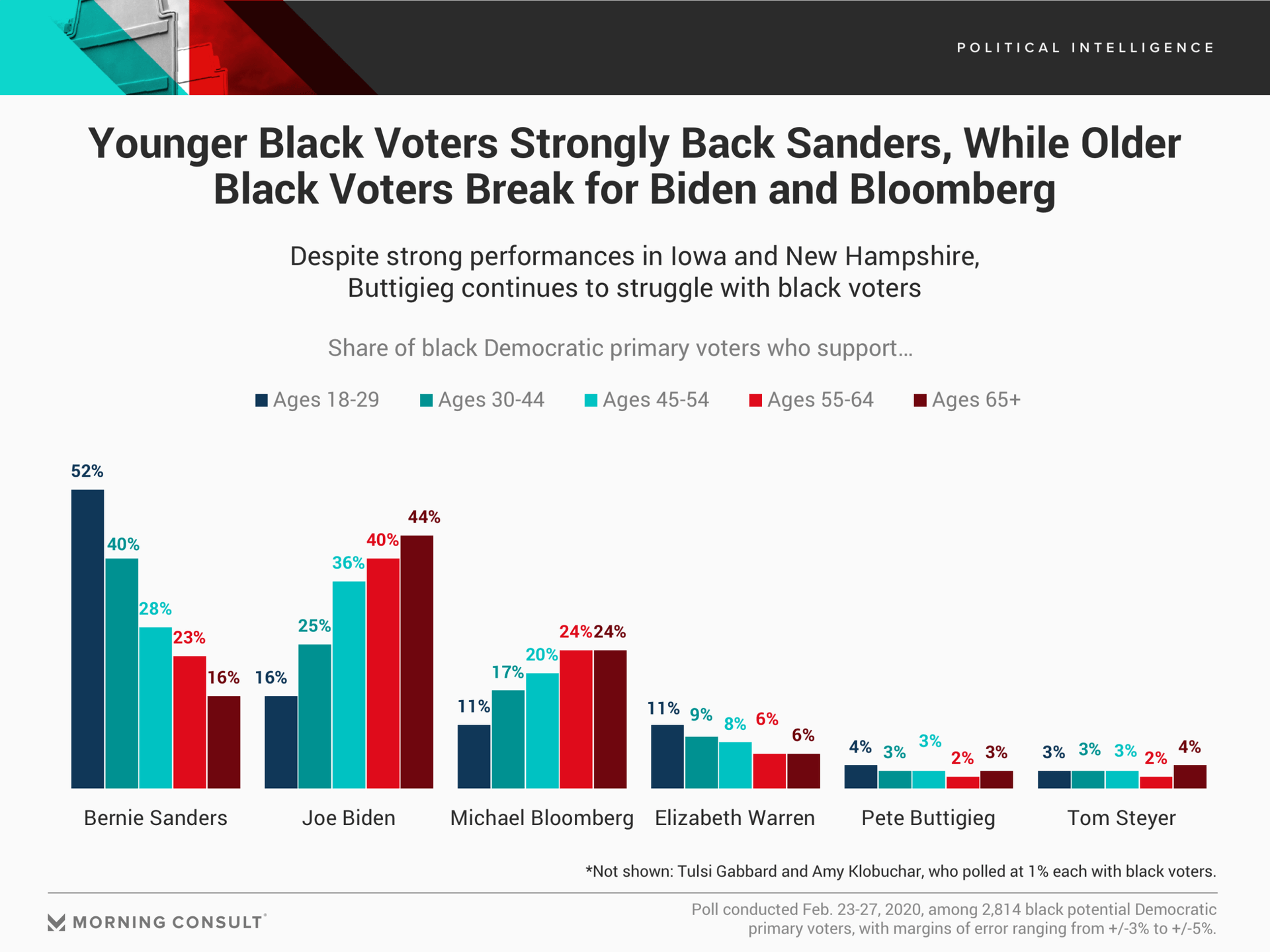 Sanders, Biden and Bloomberg are the only candidates garnering significant backing from black voters, while others - such as former South Bend Mayor Pete Buttigieg of Indiana and Sen. Amy Klobuchar of Minnesota - have failed to grow their support with the key Democratic constituency after solid performances in the comparatively white states of Iowa and New Hampshire at the beginning of the primary season.
Our latest results are based on 30,583 surveys with registered voters, including 13,428 surveys with Democratic primary voters, conducted Feb. 23-27, 2020.
About Morning Consult Political Intelligence
On a daily basis, Morning Consult surveys over 5,000 registered voters across the United States. Along with 2020 presidential election data, Political Intelligence tracks the approval ratings for all governors, senators, House members, the president, and more at the national, state and congressional district level.
For more on the 2020 Democratic primary, please see the main page.
We want to hear from you. Reach out to this author or your Morning Consult team with any questions or comments.
Contact Us