Democratic Voters Don't Know Many of Biden's Early Administration Picks, but Back Them Anyway
GOP voters tend to oppose the picks despite a lack of familiarity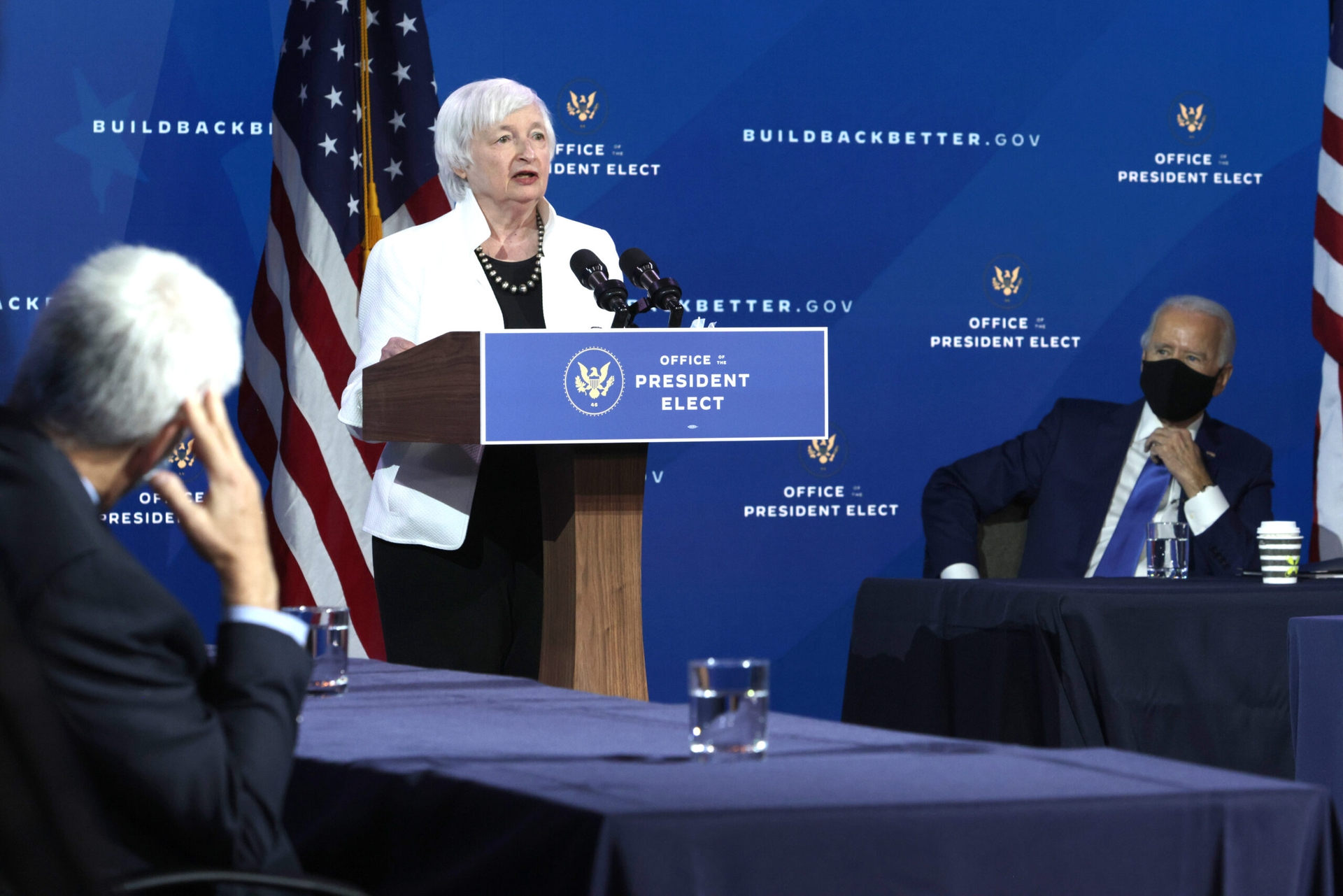 Key Takeaways
Majorities of Democrats approve of well-known selections, such as John Kerry to be special presidential envoy for climate and Janet Yellen to lead the Treasury Department.

Prospective budget director Neera Tanden, under fire from liberal activists and Republicans on Capitol Hill, is not a lightning rod for voters.

60% of voters approve of Biden's transition handling, and 49% back his handling of COVID-19.
President-elect Joe Biden is facing almost no resistance from the Democratic base regarding his early administration picks -- a group of technocrats who are largely unfamiliar to Americans. 
According to a new Morning Consult/Politico poll, Biden's selection of John Kerry to be special presidential envoy for climate and Janet Yellen to lead the Treasury Department were among the most popular choices for Democratic voters, while roughly half backed his pick of Antony Blinken to be secretary of state and Ron Klain to serve as White House chief of staff. 
While Kerry and Yellen have the strongest backing from Democrats, pluralities also support his selection of lesser-known figures such as Avril Haines to be director of national intelligence, Jake Sullivan as national security adviser and Brian Deese to lead the National Economic Council. On all of the 11 figures tested, the share of Democrats who disapproved did not exceed 7 percent.
Those positive views of Biden's choices come despite the fact that most Democrats do not know who most of the people are. Kerry, a former Democratic presidential nominee and secretary of state, is the best-known pending administration official, with 61 percent of Democrats having either a favorable or unfavorable opinion about him, followed by Yellen, the former Federal Reserve chair, at 35 percent. By comparison, Klain, a prominent Biden cable news surrogate during the presidential campaign, and Sullivan, who is known in Washington from his days in Hillary Clinton's inner circle, are familiar to fewer than 1 in 4 Democrats.
Among Republican voters, the sentiment about Biden's administration choices moved in the inverse direction: While they too were largely unfamiliar with the bulk of the president-elect's early picks, GOP voters were resistant to them. Over half said they disapprove of Biden's selection of Kerry, while roughly 2 in 5 opposed Biden's picks to lead the Homeland Security, State and Treasury Departments.  
The same trend held true for Neera Tanden, a target of criticism from GOP lawmakers and progressive activists after Biden announced his intent to nominate her to lead the Office of Management and Budget. About a quarter of Democrats and 14 percent of Republicans have views about her personally (largely positive among Democrats, including among liberals, and largely negative among Republicans), but support and opposition to her ascension falls along partisan lines.  
Among the overall electorate, voters were generally inclined to back Biden's early picks. But aside from Kerry and Yellen, at least half of voters said they did not know or had no opinion, and even more said they had never heard of the people the president-elect has chosen for his administration. 
That sentiment comes as the polling continues to show voters view Biden's transition positively. Similar to two previous surveys conducted since Biden was elected, 60 percent of voters said they approve of how the president-elect has handled the transition of power, compared to 30 percent who disapprove. Biden has 90 percent approval among Democrats, while a quarter of Republicans (24 percent) said they approve of his actions and 64 percent disapprove.
Nearly half (49 percent) of voters said Biden -- who last week telegraphed that he would ask Americans to wear masks for the first 100 days of his presidency and mandate their use where he had the authority to do so -- was doing an "excellent" or "good" job in handling the coronavirus, while 11 percent said his handling was "fair" and 29 percent said it was "poor." Half of Democrats said he was doing an excellent job and 63 percent of Republicans said he was performing poorly.
The survey of 1,990 registered voters, conducted Dec. 4-6, has a margin of error of 2 percentage points.
Eli Yokley is Morning Consult's U.S. politics analyst. Prior to his current role, Eli was Morning Consult's senior reporter covering U.S. politics. Eli joined Morning Consult in 2016 from Roll Call, where he reported on House and Senate campaigns after five years of covering state-level politics in the Show Me State while studying at the University of Missouri in Columbia, including contributions to The New York Times, Politico and The Daily Beast. Follow him on Twitter @eyokley. Interested in connecting with Eli to discuss his analysis or for a media engagement or speaking opportunity? Email [email protected].
We want to hear from you. Reach out to this author or your Morning Consult team with any questions or comments.
Contact Us