It's Not Just Job Performance: Voters Increasingly View Biden, the Person, in a Negative Light
Since May, fewer voters see the 46th president as compassionate, capable or caring about them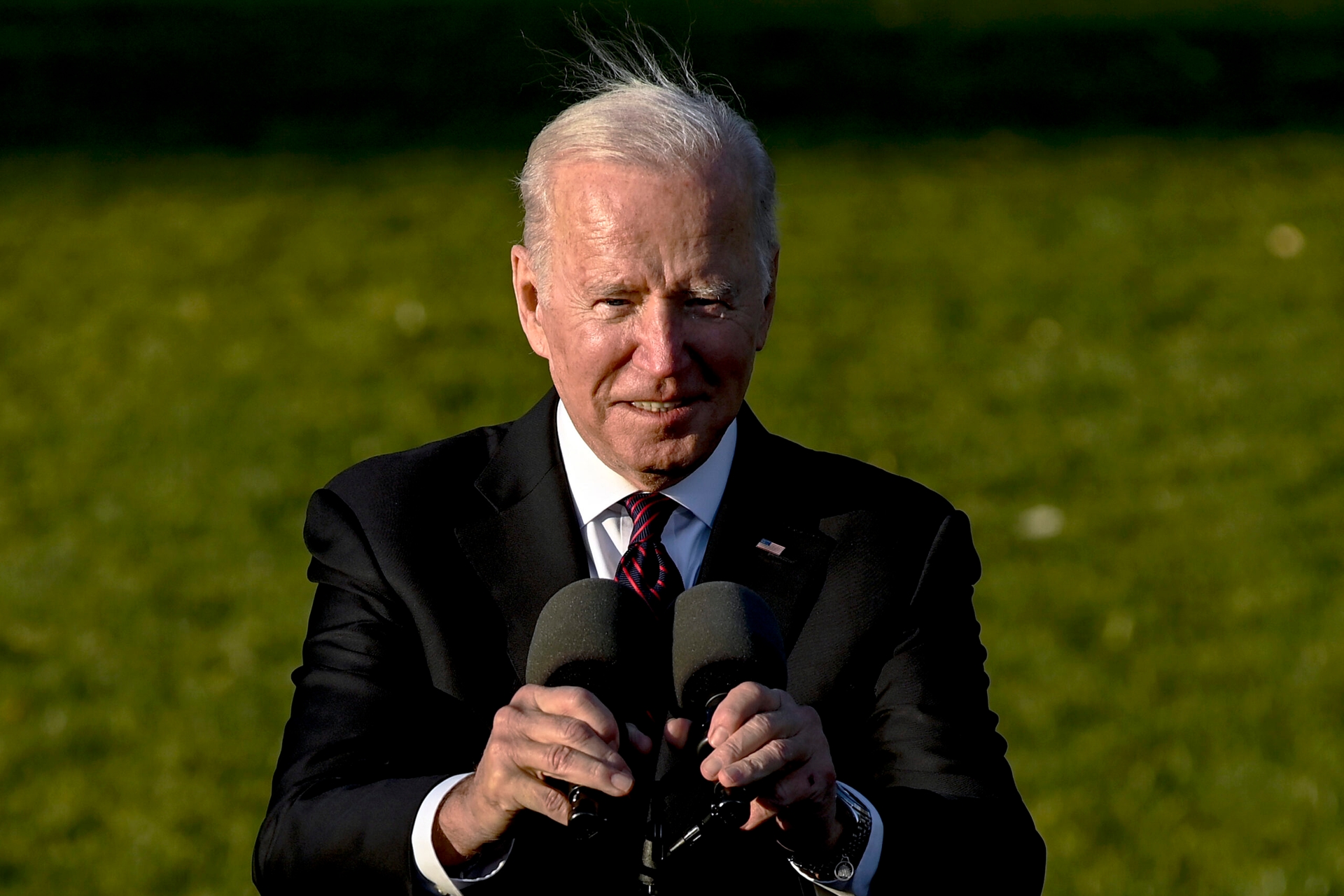 President Joe Biden began his presidency backed by positive sentiment from voters on a range of personal traits. But after his job approval rating tumbled this summer, a new Morning Consult/Politico poll has found that he's losing the public's backing on questions of character and ability, too.
Voters Have Become Less Likely to View Biden With Positive Traits
Share of voters who said they agree with the following descriptions about President Joe Biden:
Responses gathered April 30-May 3 and Nov. 13-15, 2021, among 1,991 and roughly 900 registered voters, respectively, with margins of error of up to +/-3%.
On the numbers
Since a survey conducted April 30-May 3, Biden has seen double-digit declines in the shares of voters who said he is a clear communicator (53 percent to 37 percent), compassionate (61 percent to 47 percent), capable of leading the country (55 percent to 41 percent) and "cares about people like me" (53 percent to 39 percent).
Forty-three percent agree that Biden is too liberal, roughly in line with the previous survey, even after months of rallying support for his massive infrastructure and social spending packages.
Amid attacks on Biden's competency, the share of voters who describe the president as "mentally fit" has fallen 7 percentage points since May — and 10 points since the height of the presidential campaign in October 2020 — to 46 percent.
At 49 percent, voters are most likely to describe Biden as knowledgeable, though that figure has fallen 11 points since the spring.
The context
Voters' diminished views on Biden on a range of personal traits follow a decline in perceptions of his overall job performance. In the May survey, which was conducted just after his address to a joint session of Congress marking his first 100 days as president, 57 percent of voters approved and 38 percent disapproved of the job he was doing. Now, 44 percent approve and 53 percent disapprove, his worst numbers in Morning Consult/Politico polling.
Biden's latest approval rating just barely bests Trump's standing in a survey conducted roughly four years ago that evaluated the 45th president on many of the same characteristics. Against this standard, the 46th president generally compares favorably.
Biden Is Getting Better Marks on Characteristics Than Trump Was Four Years Ago
Share of voters who said they agreed with the following descriptions about Joe Biden and Donald Trump at similar points of their presidencies:
Responses gathered Oct. 19-23, 2017, and Nov. 13-15, 2021, among 1,988 and roughly 900 registered voters, respectively, with margins of error of up to +/-3%.
How Biden compares to Trump
By double-digit margins, voters are more likely to say Biden is compassionate, stable and trustworthy than they were for Trump in October 2017, and they're far less likely to describe the current president as sexist, racist, reckless or thin-skinned.
However, voters are also more likely to see Biden as an ideologue: 26 percent said Trump was too conservative, while 43 percent say Biden is too liberal.
At similar points in Biden's and Trump's presidencies, voters were just as likely (at 39 percent) to call each president a strong leader.
The latest survey was conducted Nov. 13-15, 2021, among 1,998 registered voters, with a margin of error of plus or minus 2 percentage points. Each question on Biden's personal characteristics was conducted among roughly 900 registered voters, with a 3-point margin of error.
Eli Yokley is Morning Consult's U.S. politics analyst. Prior to his current role, Eli was Morning Consult's senior reporter covering U.S. politics. Eli joined Morning Consult in 2016 from Roll Call, where he reported on House and Senate campaigns after five years of covering state-level politics in the Show Me State while studying at the University of Missouri in Columbia, including contributions to The New York Times, Politico and The Daily Beast. Follow him on Twitter @eyokley. Interested in connecting with Eli to discuss his analysis or for a media engagement or speaking opportunity? Email [email protected].
We want to hear from you. Reach out to this author or your Morning Consult team with any questions or comments.
Contact Us