Biden's Move to Expand Refugee Admissions Is His Most Unpopular Executive Action So Far
Tracking of 28 executive actions puts refugee cap increase at bottom of list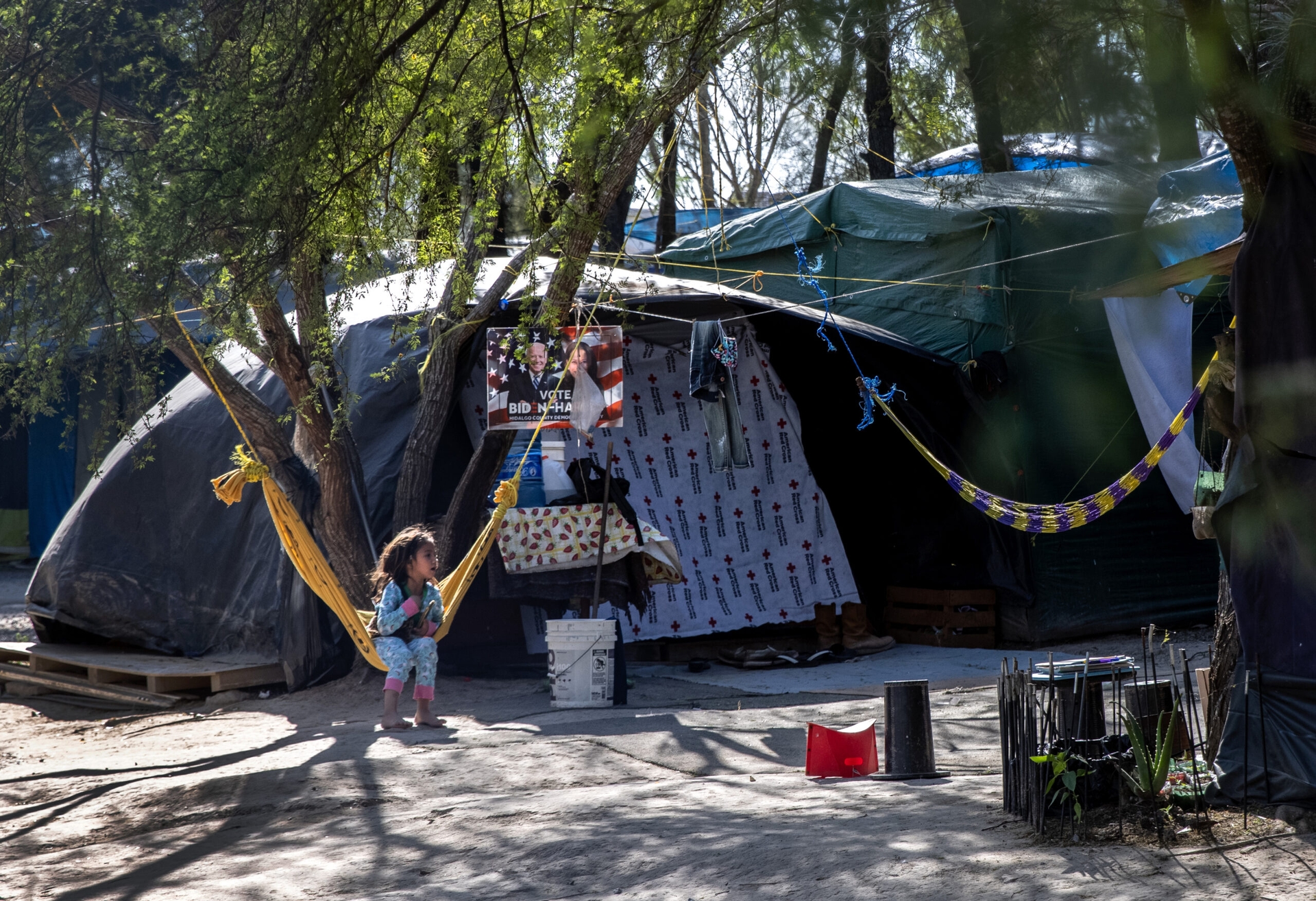 Key Takeaways
48% of voters oppose the president's plan to allow 125,000 refugees into the country in the upcoming fiscal year, while 39% support it.

Five of the seven least popular actions pertain to immigration and immigrant rights.

Republicans have signaled efforts to increase the salience of immigration heading into the midterms.
President Joe Biden's first weeks in office have been marked by a customary series of executive actions that voters have largely embraced, with one notable exception: last week's move to greatly expand the number of refugees allowed into the country.
A new Morning Consult/Politico survey shows 48 percent of voters oppose Biden's plan to allow as many as 125,000 refugees to seek safe haven in the United States during the upcoming fiscal year -- a historic high that represents a whiplash change from the historically low 15,000-person limit for the current fiscal year -- and fewer than 2 in 5 voters support it. That makes the Feb. 4 order the least popular of 28 executive actions tracked by Morning Consult since Inauguration Day by a wide margin.
The finding from the latest survey, conducted Feb. 5-7 among 1,986 registered voters with a margin of error of 2 percentage points, reinforces the notion that immigration will be tricky political territory for the president. Orders pertaining to immigration and immigrant rights constitute five of his seven least popular actions among voters, and are particularly animating for Republicans.
Three in 5 GOP voters "strongly oppose" raising the refugee cap to 125,000 people, roughly the same share who also strongly opposed Biden's decision to end taxpayer-funded construction of the U.S.-Mexico border wall and the Trump administration's ban on immigration and travel from several predominantly Muslim countries. Only the administration's move to include undocumented immigrants residing in the country in the census count drew sharper opposition from Republicans (66 percent).
The 37 percent of independents who strongly oppose raising the refugee cap is also this group's highest level of dissent against the orders tracked so far, followed by Biden's move to pause the Trump administration's "Remain in Mexico" policy for asylum seekers (33 percent).
Nor does the move to allow more refugees into the country resonate particularly deeply with the president's own base. While 61 percent of Democratic voters support the expansion -- and 33 percent "strongly support" it -- that share places the executive order at the bottom of the list as well.
In a Punchbowl News interview published Tuesday, House Minority Leader Kevin McCarthy (R-Calif.) cited immigration as one of three areas of focus (along with American workers and "fighting back against socialism") for the upcoming 2022 midterm elections cycle. The public's reception to Biden's moves on immigration suggests the topic is among the most politically potent and expedient targets for the GOP, which is looking to regain majorities in the House and Senate next year.
Cameron Easley is Morning Consult's lead analyst for U.S. politics. Prior to moving into his current role, he led Morning Consult's editorial coverage of U.S. politics and elections from 2016 through 2022. Cameron joined Morning Consult from Roll Call, where he was managing editor. He graduated from the University of North Carolina at Chapel Hill. Follow him on Twitter @cameron_easley. Interested in connecting with Cameron to discuss his analysis or for a media engagement or speaking opportunity? Email [email protected].
We want to hear from you. Reach out to this author or your Morning Consult team with any questions or comments.
Contact Us