Biden's 2020 Standing Untouched by Abortion Controversy
New position on Hyde Amendment has little impact on former vice president's first-choice support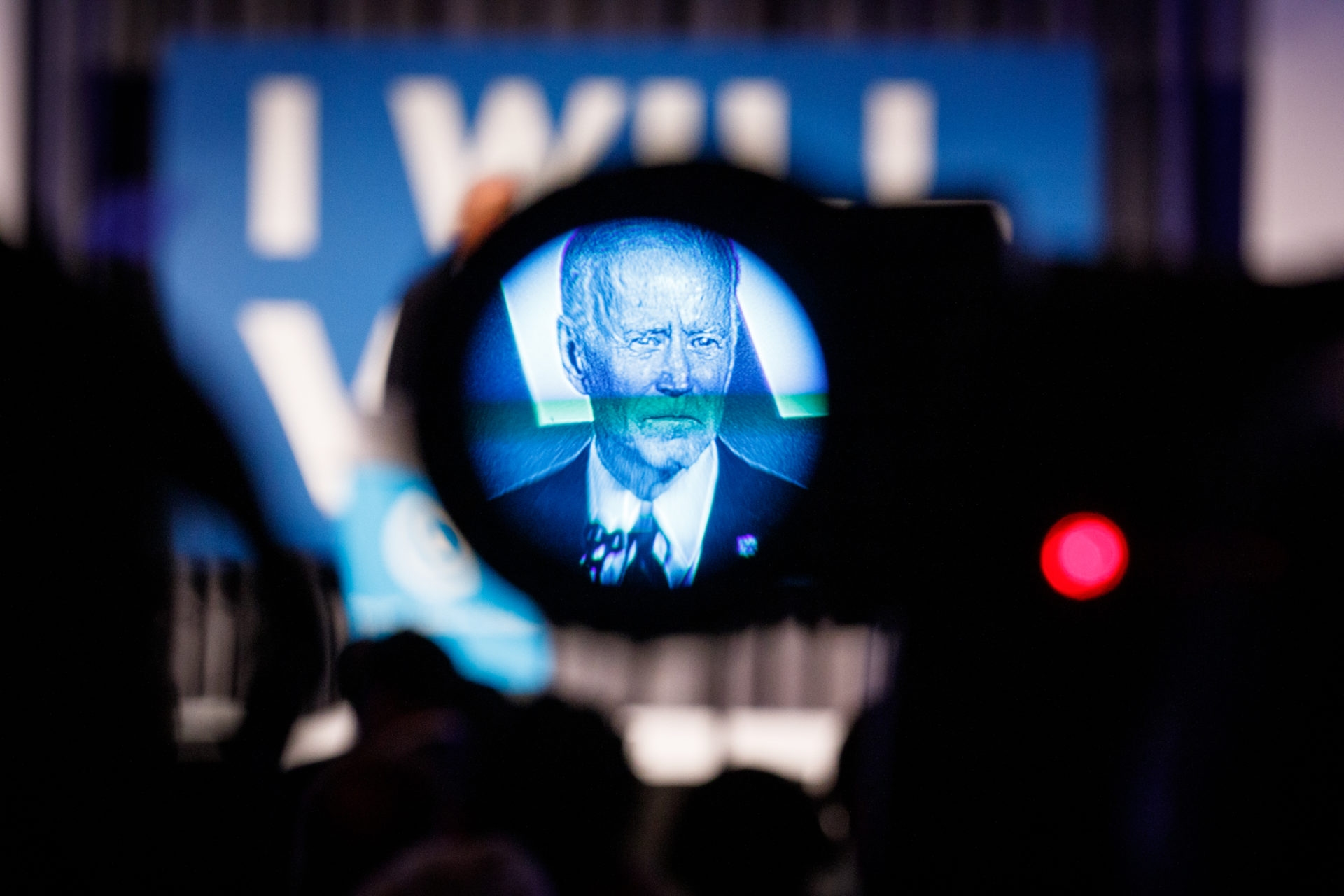 Key Takeaways
37% percent of Democratic primary voters said Joe Biden was their first choice for president in latest poll, down 1 point from last week.

New stance aligns him with 43% plurality of Democratic voters who said they oppose banning federal funding for abortion in most cases.

41% of all voters said Biden's new stance would make no difference to their 2020 voting plans.
Questions over Joe Biden's stance on federal abortion policy -- the first major controversy he has faced since launching his presidential campaign in April -- don't appear to have dampened his standing among the Democratic electorate.
According to the most recent Morning Consult tracking of the 2020 Democratic contest, 37 percent of registered voters who indicated they may vote in the Democratic primary or caucus in their state said he was their first choice for president, down 1 percentage point from the previous week but within the survey's margin of error.
The results from the poll of 17,012 Democratic primary voters comes after Biden was criticized by abortion rights advocates last week after he expressed support for a law that largely prohibits spending federal money on abortion. Biden reversed his position after nearly two days of controversy -- during which prominent abortion rights groups such as EMILY's List, NARAL and Planned Parenthood voiced opposition -- and joined the other major Democratic presidential contenders in opposing the Hyde Amendment.
In the latest Morning Consult/Politico poll, conducted June 7-9, 36 percent of Democrats said Biden's new position would make no difference on their 2020 vote, along with 41 percent of voters overall. Among those whose views were affected, Biden's newfound opposition to Hyde was more likely to persuade Democrats to vote for him but it was also more likely to turn off voters overall. However, the stance's positive effect among Democrats was stronger than its negative impact on all voters.  
The issue rattled the 2020 contest, with other candidates publicly distancing themselves from Biden on the topic and his own campaign going on television to defend his views about abortion. But the controversy didn't resonate much with voters.
Less than a quarter of voters nationwide (24 percent) said they'd heard "a lot" about Biden's new position on the policy, placing the news on par with events earlier this year such as the Senate's vote on the "Green New Deal" and a development on North Korean weapons. By comparison, 42 percent of voters in April said they heard a lot about multiple women accusing Biden of touching them in ways that made them uncomfortable. 
Biden remains the most popular candidate among Democratic primary voters and women, with roughly 3 in 4 Democratic primary voters expressing a favorable opinion about the former vice president.
His new position aligns him with a 43 percent plurality of Democratic voters who said they oppose banning federal funding for abortion except in cases where pregnancies endanger the life of the mother or occurred because of rape or incest. But it puts him at odds with the 37 percent of Democrats and 49 percent of all voters who said they support a ban on such funding.
Congressional Republicans have tried to capitalize on the abortion issue ahead of President Donald Trump's re-election campaign next year, using procedural moves to try to force House Democrats to vote on abortion legislation more than 50 times and using the National Republican Congressional Committee to accuse House Democrats of "abortion extremism."
Trump has so far stayed quiet on the Hyde debate, which could come into focus on Capitol Hill as lawmakers advance spending legislation.  
Eli Yokley is Morning Consult's U.S. politics analyst. Prior to his current role, Eli was Morning Consult's senior reporter covering U.S. politics. Eli joined Morning Consult in 2016 from Roll Call, where he reported on House and Senate campaigns after five years of covering state-level politics in the Show Me State while studying at the University of Missouri in Columbia, including contributions to The New York Times, Politico and The Daily Beast. Follow him on Twitter @eyokley. Interested in connecting with Eli to discuss his analysis or for a media engagement or speaking opportunity? Email [email protected].
We want to hear from you. Reach out to this author or your Morning Consult team with any questions or comments.
Contact Us