Former New York City Mayor Michael Bloomberg grew his nationwide support another 2 percentage points in the latest poll, bringing him to 12%, just behind Sen. Elizabeth Warren's 14%. Over the past month, the billionaire has doubled his first-choice support among Democratic primary voters, and though he initially struggled with black voters, he has more than doubled the share of these voters who say he is their first choice (4% to 10%).
As Bloomberg grows his nationwide vote share, Democratic primary voters are seeing him in a more favorable light. Upon entering the race in November, Bloomberg's net favorability (or the share of voters with favorable views minus those with unfavorable views) was just +5 among Democratic primary voters and +4 among black voters. In the latest poll, he was at +33 among all Democratic primary voters and +32 among black voters.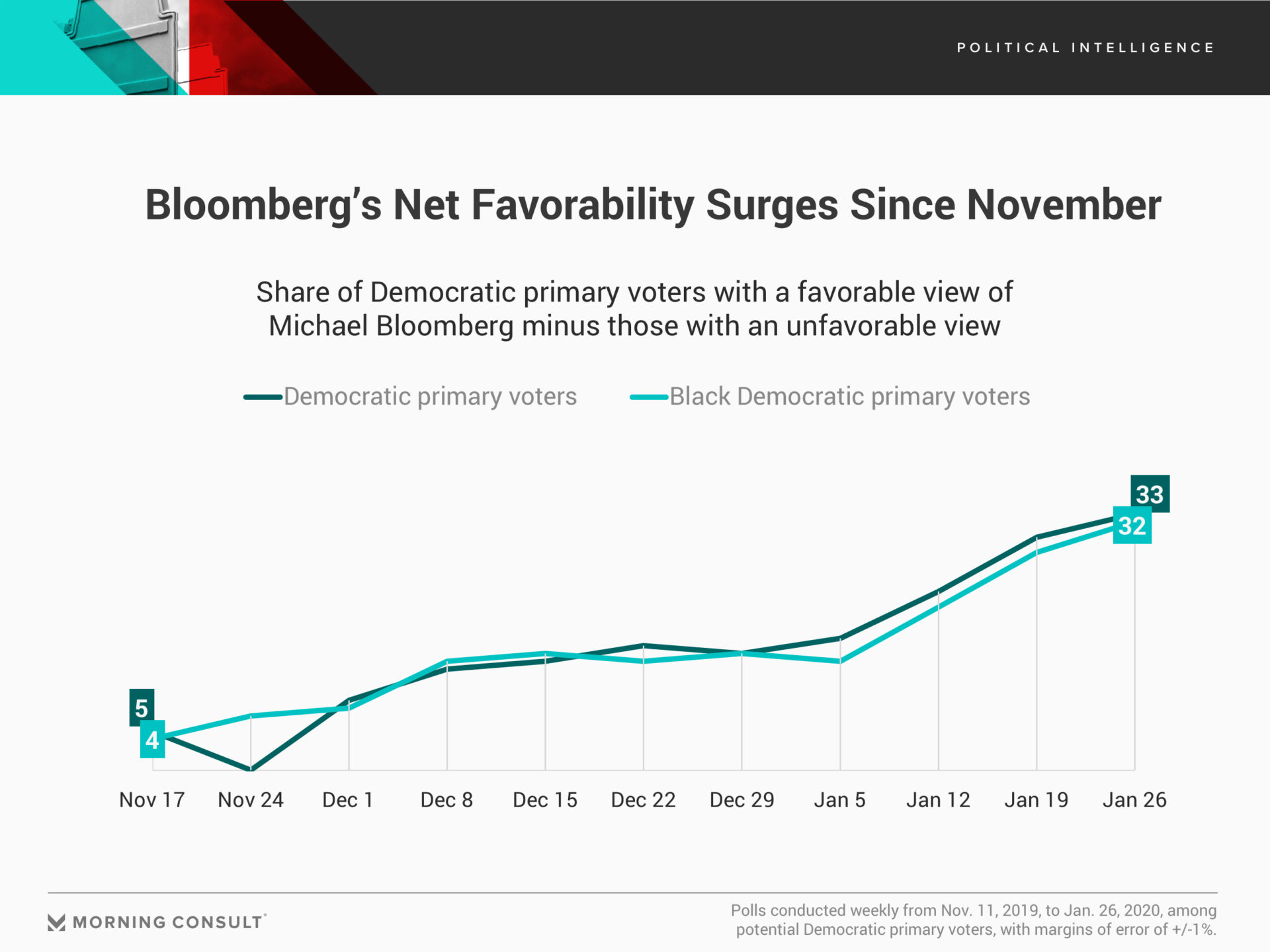 Morning Consult's latest results are based on 41,997 surveys with registered voters, including 17,836 surveys with Democratic primary voters, conducted from Jan. 20-26, 2020.
About Morning Consult Political Intelligence
On a daily basis, Morning Consult surveys over 5,000 registered voters across the United States. Along with 2020 presidential election data, Political Intelligence tracks the approval ratings for all governors, senators, House members, the president, and more at the national, state and congressional district level.
For more on the 2020 Democratic primary, please see the main page.
We want to hear from you. Reach out to this author or your Morning Consult team with any questions or comments.
Contact Us