Brands That Feature Social Interaction in Ads Risk Turning Off Consumers, Poll Shows
Most people view hugging or shaking hands in ads as inappropriate, and that affects purchasing intent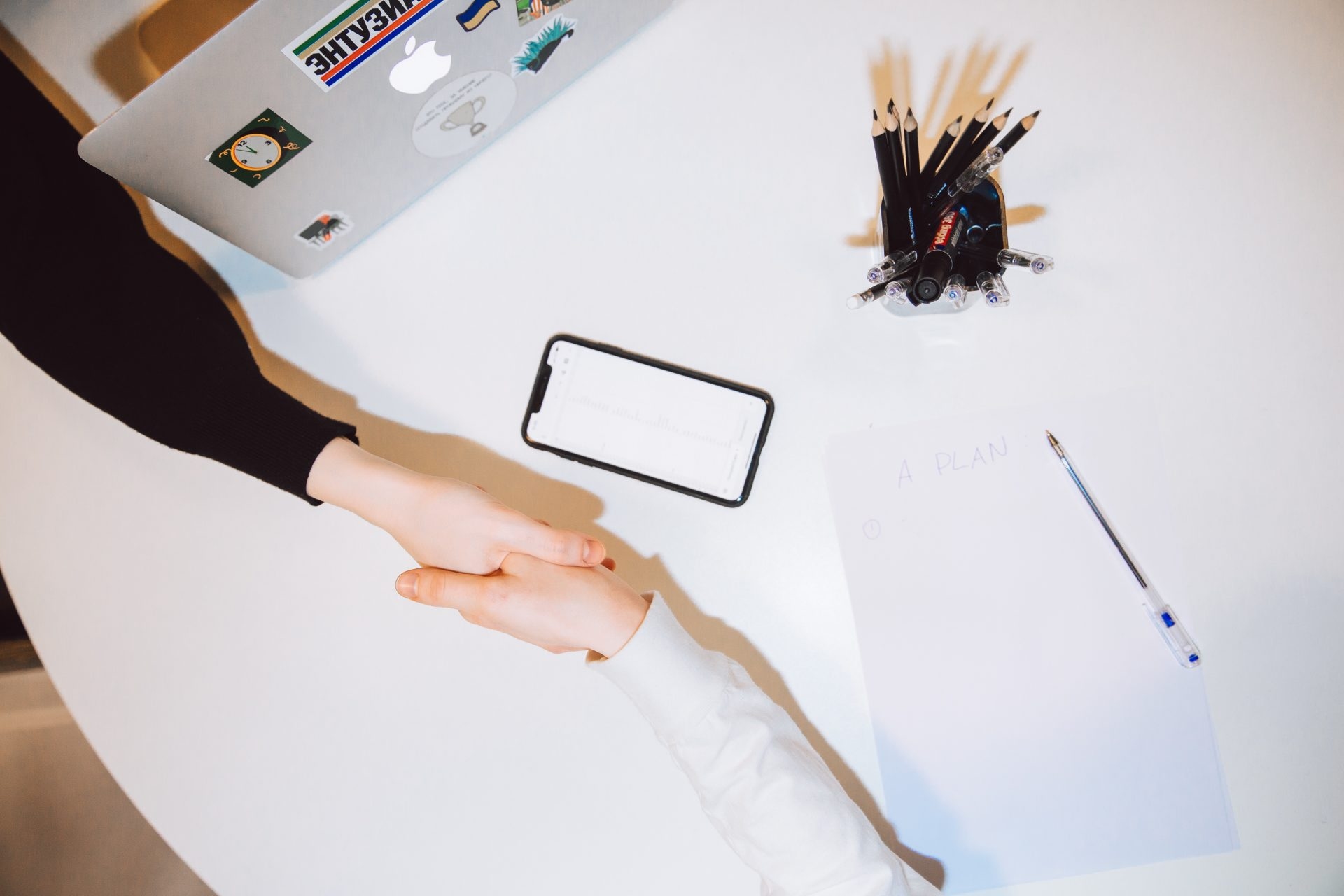 Key Takeaways
57% of adults said an ad showing people shaking hands was inappropriate in light of coronavirus, while a similar share said the same of hugging (55%) and kissing (53%).

70% said ads in which people are practicing social distancing are appropriate.
With the coronavirus creating a new taboo on human interaction, brands are scrambling to pivot away from visualizing close human interactions in their advertising. That's a wise move, as new polling from Morning Consult finds majorities of consumers now consider ads containing interactions such as hugging, kissing and shaking hands to be inappropriate.
Majorities of those who frowned on those kinds of ads also said they'd be less likely to purchase that brands' products or services as a result. 
"Close contact causes angst now," said Roger Camp, the chief creative officer of Havas agency Camp + King. "It could become like seeing someone smoking a cigarette in an ad."
A March 20-22 poll conducted by Morning Consult found that most respondents said it would be inappropriate if an ad showed people shaking hands (57 percent), hugging (55 percent) and kissing (53 percent). Of those who said these actions were inappropriate in marketing, a majority said they'd be less likely to buy a product or service if it appears in an ad that shows one of those behaviors.
On the other hand, 70 percent of respondents said ads that depict social distancing are appropriate, and 68 percent said the same of ads in which people talk on video calls. The survey was conducted among 2,200 U.S. adults with a margin of error of 2 percentage points.
Camp said once the social implications of coronavirus became clear, his creative team reviewed campaigns that were in the works to find that even small details seem irresponsible or dangerous to portray due to coronavirus. In one instance, they decided to toss all scenes that show hands, as even portraying gloved hands seemed anxiety-inducing.
"It raised such a visceral reaction," Camp said. "There were so many red flags thrown up just by showing that glove."
Leslie Ali Walker, the founder and chief executive officer of creative consultancy CVLRY, said the best agencies will pay close attention to shifts in culture and find alternative ways to show intimacy — like a family dinner at home or friends meeting virtually for cocktails — to humanize brands in campaigns. 
To be sure, consumers have short memories when it comes to brand missteps, even more serious instances such as United Airlines Inc.'s scandal from 2017.
Brands such as Yum! Brands Inc.'s KFC and Berkshire Hathaway Inc.'s Geico have reportedly pulled or adjusted campaigns to change messaging that didn't come across well amid the coronavirus pandemic. The Hershey Co., which pulled spots that showed people hugging and shaking hands is also re-evaluating and developing new campaigns for its brands, including Kit Kat and Twizzlers, to ensure ads are socially responsible, the company said in a statement to Morning Consult.
But the problem for marketers is that human interaction is often key to making a brand seem more personable to consumers, said ad industry creatives and researchers.
"Companies like to appear and present themselves as more human, so they tend to put people in their ads," said Stephen DiMarco, the chief digital officer at Kantar. "That humanizes the brand, but the challenge is that that's a really hard thing to do right now, because you'll see people interacting with other people."
Visual limitations present a challenge for creatives working on all sorts of accounts, but some brands in particular rely more on imagery surrounding social interaction than others. Alcohol brands, for instance, especially those that are typically consumed as shots, are struggling to show their products without placing them in social situations, said Will Gelner, the chief creative officer at media agency Engine.
Health officials have yet to project any sort of estimate suggesting how long it might take to develop an effective treatment for the virus or when it will run its course, but even when social distancing becomes a thing of the past, the coronavirus could have lasting impacts on creative ad work. Walker, the CVLRY founder, said she's noticed that her agency and others are leaning away from highly produced campaigns, not only because production crews are benched, but because understated campaigns tend to have a more relatable tone.
"I think the lo-fi trend is going to be with us for a bit," Walker said. "I'm excited for brands to start speaking more from their hearts than their heads." 
Alyssa Meyers previously worked at Morning Consult as a reporter covering brands and marketing.
We want to hear from you. Reach out to this author or your Morning Consult team with any questions or comments.
Contact Us