Exclusive: Report Finds Nearly 9 Million Hadn't Received COVID-19 Payments Six Months After CARES Act Passed
Brookings report shows more than 5% of eligible recipients didn't get stimulus check by Sept. 30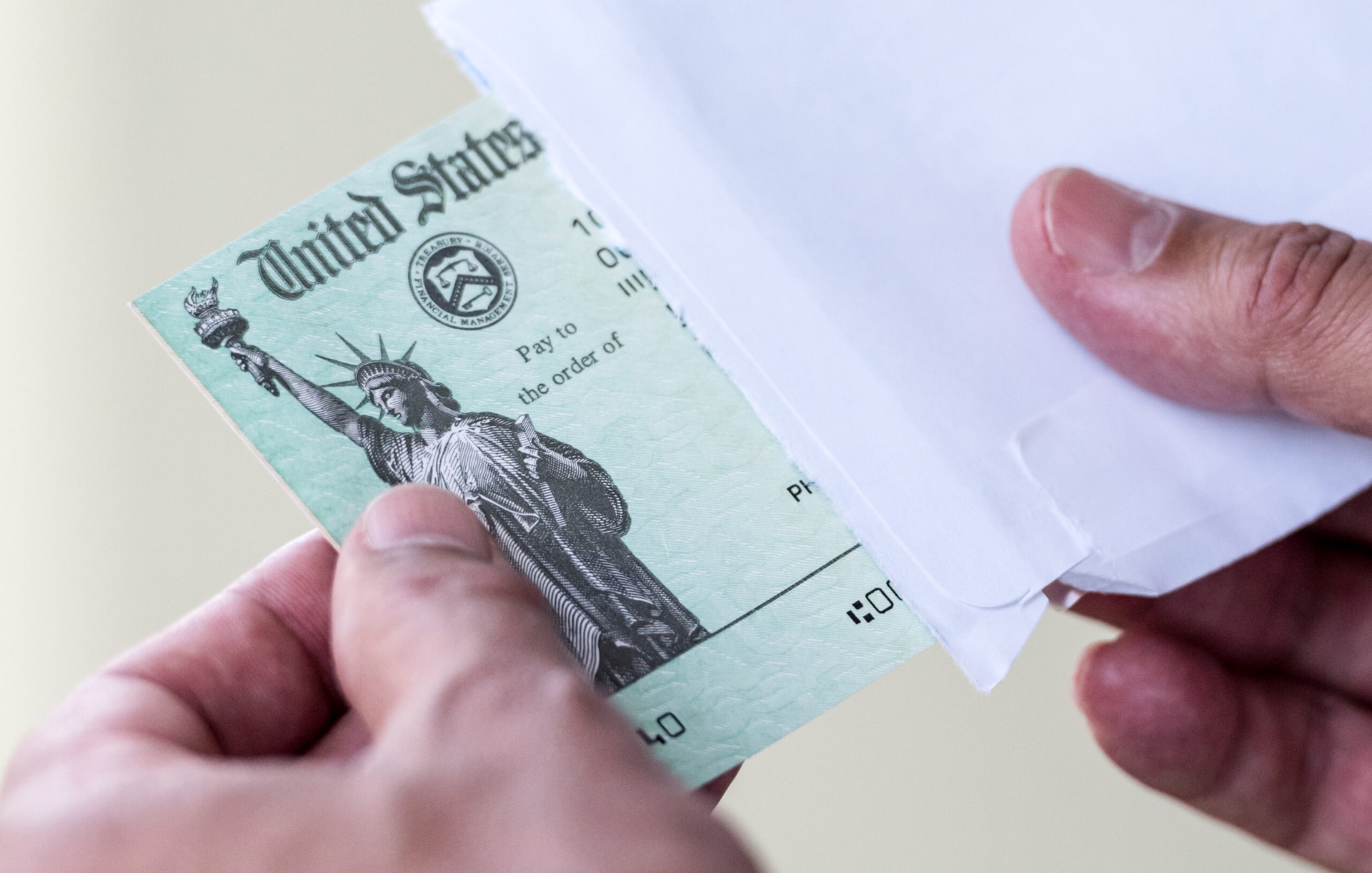 Key Takeaways
Missing and delayed direct payments likely worsened the stress of those most in need of financial help during "an already anxiety-filled crisis," the report states.

A family of five in some areas of the country could have paid $195 or more in check cashing fees to access stimulus payments.
About 9 million Americans hadn't received their promised stimulus check six months after the CARES Act went into effect last April, according to a new report set to be published Wednesday from the Brookings Institution and shared exclusively with Morning Consult.
The rollout of the stimulus checks drew scrutiny from all corners, as those who needed the direct payments most -- largely those with income levels too low to file tax returns -- seemed to experience the longest delays.
The report from Brookings and the Financial Health Network, a nonprofit advocacy group for financial health, shows that more than 5 percent of eligible adults didn't receive their stimulus payment by Sept. 30. For those affected, the report says that the missing and delayed payments "exacerbated their anxiety during an already anxiety-filled crisis." The report uses publicly available data and data from the Financial Health Network.
Many stimulus payments hit the bank accounts of those eligible for the up-to $1,200 checks by April 10, about two weeks after the CARES Act was signed into law March 27 and the Treasury Department and Internal Revenue Service made the proper arrangements to deliver the payments. Forty-five percent of those eligible recipients received payment in that first period, with small additional waves of payments reaching consumers weekly until May, when the payments trickled off.
The first wave of payments was delivered via direct deposit, which means at minimum, it was made up of people earning income high enough to have filed a tax return. Those recipients would have also needed the same bank information on file with the IRS from the last time they filed taxes.
Among those who didn't have information with the IRS, the agency launched a "Get My Payment Tool," which allowed people to enter or update their direct deposit information, although it wasn't available until April 15 and experienced a number glitches, the report said.
The remaining group of eligible recipients could have received direct checks, the first of which were sent in the mail between April 17 and April 24, or got payment via the Economic Impact Payment prepaid debit card pilot program. That program was implemented in mid-May as a way to expedite the receipt of funds for some people who would otherwise receive paper checks. 
Those who didn't get their stimulus payment via direct deposit had another disadvantage (aside from the hassle of getting a check or card in the mail): the cost to access the funds through alternative service providers.
"Financially vulnerable and coping consumers often visit such providers in order to access funds quickly, even if they have a bank account," Dan Murphy, the report's author, wrote. "While there are many reasons for this, the payments system in the United States has helped to entrench the use of these products, as consumers often cannot afford to wait for their paycheck to clear over the" automated clearinghouse system.
Customers with overdraft fees could have decided that they wanted to avoid their bank out of fear that their payment could be garnished, Murphy wrote. And a family of five could have paid as much as $195 or more in check cashing fees to access their stimulus payment in some states, while a single person could have paid around $60 in some states.
The report recommends that the IRS makes the "Get My Payment" tool permanent to avoid future stimulus payment delays and that those payments are protected from bank garnishments. 
Claire Williams previously worked at Morning Consult as a reporter covering finances.
We want to hear from you. Reach out to this author or your Morning Consult team with any questions or comments.
Contact Us