Coronavirus Forces a Shift in Campaign Fundraising Tactics and Expectations
Strategists, fundraisers concerned donors may cut back amid economic uncertainty and virus fears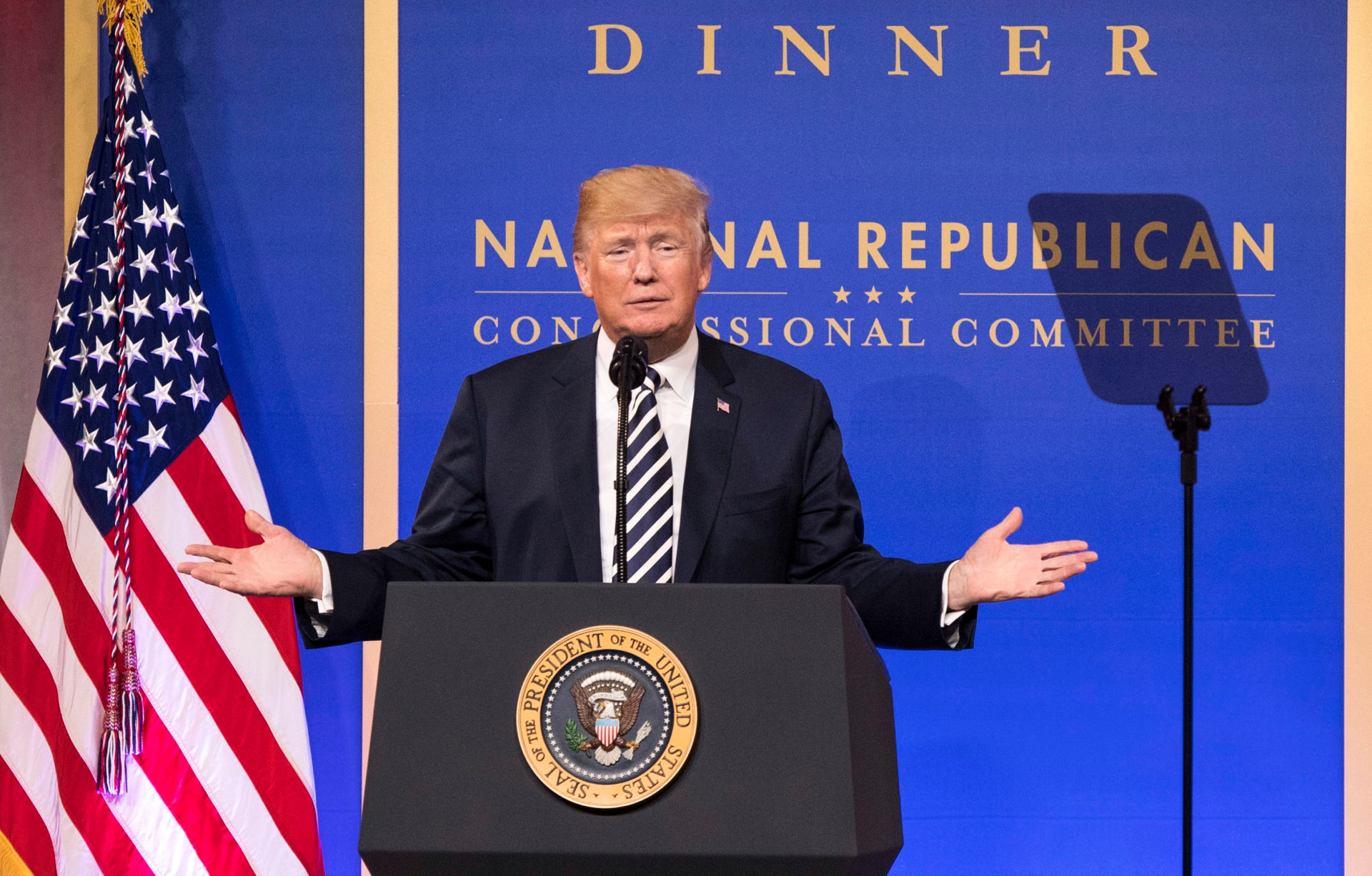 The coronavirus pandemic sweeping across the United States has brought large-scale campaign events to a halt, forcing a shift in how candidates traditionally raise large sums of money and potentially slowing contributions from donors big and small ahead of expensive general-election campaigns.
The pain may not be immediately noticeable, since campaigns proceeded as normal throughout much of the first three months of 2020. But strict social distancing measures and a potential economic downturn have Democratic and Republican strategists, campaign officials and people involved in campaign finance up and down the ballot bracing for weaker-than-expected fundraising totals in the second quarter and learning to adjust.
Fundraising operatives said campaigns will have to be sensitive about asking small "grassroots" donors for cash at a time when Americans are increasingly concerned about the future of the economy and their own finances. And smaller donors' wealthier counterparts aren't immune to the economic fallout from the virus, particularly the kind of donors who max out at smaller levels rather spending upward of $100,000 or more, the fundraisers said.
To get the big donors to play, the candidate or a high-level surrogate will need to pick up the phone or do a quick FaceTime call.
Annie Presley, former national deputy finance director for George W. Bush
An official with ActBlue, the Democratic small-dollar fundraising powerhouse, said some campaigns on the left that use the platform have cut back on their asks in recent days as they reassess their strategies, and earlier this month, National Republican Congressional Committee Chairman Tom Emmer (R-Minn.) sent a memo to House Republicans urging members to be mindful that "donors may have suffered financial losses during this pandemic" and warning that "large gathering fundraisers, email solicitations and mail solicitations may need to be paused."
A Republican strategist working on Senate races said bluntly that fundraising will decline in the coming months due to many in-person fundraisers being canceled, and a Senate Democratic campaign aide said the second quarter is hard to predict.
James Harris, a Republican strategist based in Missouri who's helped raise money for state, congressional and presidential candidates, said the new fundraising reality will help incumbents who have a decent amount of cash already in the bank, their own large donor file, and those candidates with super PACs already supporting their bids.
Annie Presley, who's helped raise money for the past Republican presidential campaigns of George W. Bush and Mitt Romney, said video calls or time on the phone will be key to blunt the potential coronavirus blow to campaign coffers, allowing major donors who are seeking the chance to access a private moment with a public official a different outlet.
"To get the big donors to play, the candidate or a high-level surrogate will need to pick up the phone or do a quick FaceTime call," she said.
Presley also suggested candidates embrace video conferencing -- "a small online cocktail party," as she put it -- with like-minded donors. It's a strategy that former South Bend Mayor Pete Buttigieg of Indiana embraced near the end of his presidential campaign earlier this year and something some Senate candidates have already begun to do in lieu of in-person fundraisers.
Former Vice President Joe Biden, the likely Democratic presidential nominee, has begun to move in that direction, ditching the glad-handing at in-person events and embracing telephone conference calls and video, such as the "virtual finance event" he held Monday night with 117 people.
Kevin Abel, a Biden bundler in Georgia who recently postponed a fundraising event due to COVID-19 fears, said donors he knows are ready to give but may move forward with less haste in the absence of the in-person events.
"I fully expect that people will continue to contribute at major donor levels, but it won't be with the timebound urgency as when an event is on the calendar," he said. "It will mean that it will just take more work from the raiser -- via phone, not in person -- to communicate the importance of making a contribution now, rather than later."
The Biden campaign said it is prepared if fundraising does decline. But a campaign official also noted that March has been its best month to date, featuring its best day of online fundraising -- a particular source of strength for Sen. Bernie Sanders (I-Vt.), Biden's rival for the nomination -- and a higher daily average than February as he shored up support for the Democratic nomination and the primary field began to clear.
President Donald Trump's campaign, which declined to comment for the story, has canceled upcoming "Trump Victory" events, according to a Republican who is helping bundle contributions for Trump's campaign and affiliates. Armed as incumbent presidents are with a large cash advantage, the president has had success relying on smaller donations to a greater extent than Biden as a percentage of all contributions, according to OpenSecrets.
The Trump bundler expects the president's strength with small, online donors to continue as he leans into perceptions among his base about China and the coronavirus.
Eli Yokley is Morning Consult's U.S. politics analyst. Prior to his current role, Eli was Morning Consult's senior reporter covering U.S. politics. Eli joined Morning Consult in 2016 from Roll Call, where he reported on House and Senate campaigns after five years of covering state-level politics in the Show Me State while studying at the University of Missouri in Columbia, including contributions to The New York Times, Politico and The Daily Beast. Follow him on Twitter @eyokley. Interested in connecting with Eli to discuss his analysis or for a media engagement or speaking opportunity? Email [email protected].
We want to hear from you. Reach out to this author or your Morning Consult team with any questions or comments.
Contact Us