As Kids' Screen Time Increases, Parents Develop a More Positive View of Device Usage
40% of parents whose children have access to an electronic device said the pandemic has led them to view their child's use of devices and technology more positively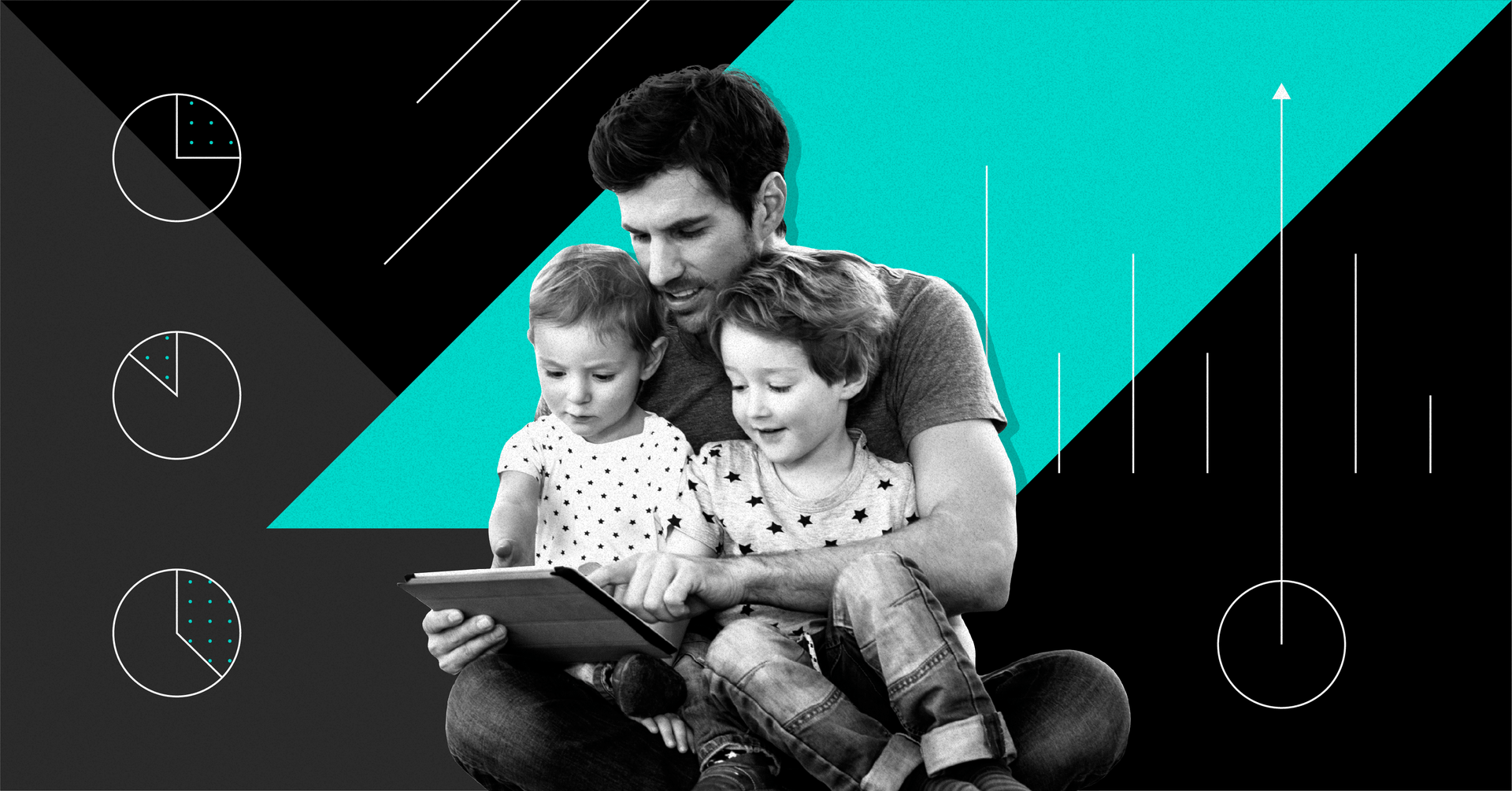 Key Takeaways
Among parents who view device usage more positively, 90 percent say these views will continue beyond the pandemic.

62% of parents who embraced the device usage said the pandemic has led them to see that devices and technology can be used as educational tools.

Among parents who view technology use more positively, 55% said they now see how devices can help connect children with friends and family and maintain relationships while physically distanced.
The COVID-19 pandemic has underscored the importance that electronic devices play in children's lives, with kids turning to technology with greater enthusiasm to fill their quarantined hours, not only for entertainment but also for educational and social activities. And as children's screen time and parents' confidence in monitoring it have increased, new Morning Consult polling finds that more parents now view their children's use of screens more positively.
Experts say increased family time has likely contributed to these shifting viewpoints -- and that these views are likely to remain post-pandemic, as will children's attachment to the companies and brands that they interacted with during the pandemic.
"Screens bring so many things to kids these days," said David Kleeman, senior vice president of global trends at Dubit, the digital studio and research strategy consultancy focused on kids and teens. "They really are their communication, their socializing, their gameplay, their entertainment. They are how kids dig into the things they're passionate about."
An Aug. 21-23 Morning Consult survey of 850 U.S. parents whose children have access to at least one electronic device — such as a TV, tablet or computer — found that they were more likely to say that screen time has a positive impact (41 percent), as opposed to a negative one (32 percent), on their children.
That marks a shift for many parents. When asked whether the COVID-19 pandemic has changed the way they view their child's use of technology and devices, parents were four times as likely to say they now view technology in a more positive light (40 percent) than a negative one (10 percent). Half said their views had not changed.
Experts attribute the increased time parents and children are spending together to these shifting views. 
"This may be the first time that parents are sitting with their children for long periods of time and seeing what they're seeing and playing what they're playing," said Lisa Guernsey, director for teaching, learning and tech at the think tank New America. "They may be getting a better sense of the content that their kids are viewing and also a better sense of the way their children are reacting to it."
Parents do understand the importance of technology in their children's lives, per the new poll: 80 percent said devices and technology are important in the lives of children, while 86 percent said devices are an essential part of staying connected.
Seeing children use devices for educational purposes and to maintain relationships played a role in shifting parents' viewpoints. Sixty-two percent of parents who view their child's device use more positively said the pandemic has led them to see that devices and technology can be used as educational tools, while 55 percent said they now see how devices can help connect children with friends and family and how they can help maintain relationships while physically distanced.
The subsample of parents has a margin of error of 3 percentage points.
The survey, which has an overall margin of error of 2 points, suggests a bright future for the entertainment industry, which has taken a hit with movie theaters and live entertainment shut down and production on films, television shows and other projects paused.
An Aug. 13-15 Morning Consult survey found that 70 percent of parents said their children were using their increased screen time to play games while 49 percent reported their kids were turning to social media, both of which are activities that have gained a negative reputation for attaching kids to screens. But Kleeman said the pandemic has shown parents how these activities connect children and teens with one another.
"It's given parents a new perspective on what their kids are actually doing when they're using media, particularly games and social media, that they're not just playing the game in isolation," said Kleeman. "They're not just playing with someone else and only talking about the game. It's the way they would be sitting on the couch and talking to each other if they were able to get together in person." 
Kleeman added that kids are likely to sustain their media and technology usage in the future, particularly with the brands and companies they clicked with during lockdowns.
"Kids will be most responsive and will stick with companies, brands, stories that they felt like were there for them during the pandemic," said Kleeman.
"That's one of the attractions for them of something like a 'Fortnite' or TikTok or 'Roblox': The feeling that it's a responsive platform that isn't just pushing stuff at them, but is responding to how they use it and how they talk to it."
Among parents who said their views about technology and device usage have become more positive, an overwhelming majority (90 percent) said they will continue to have these views after social distancing measures end.
Both Guernsey and Kleeman said when the pandemic is over, they anticipate a temporary move away from screens as children rush to activities they have been barred from since March. But they think parents' appreciation for device usage will have made a lasting impact.
"It's showing that screen time is not monolithic," said Guernsey. "These moments to be able to see each other on screen and have a conversation can be incredibly rich and important moments for kids. Parents are starting to understand these distinctions better because they're seeing it play out right in front of them." 
Sarah Shevenock previously worked at Morning Consult as a reporter covering the business of entertainment.
We want to hear from you. Reach out to this author or your Morning Consult team with any questions or comments.
Contact Us