Climate, Guns and Abortion Are Top Debate Topics for Democratic Voters
Slavery reparations, Trump's proposed border wall at the bottom of the list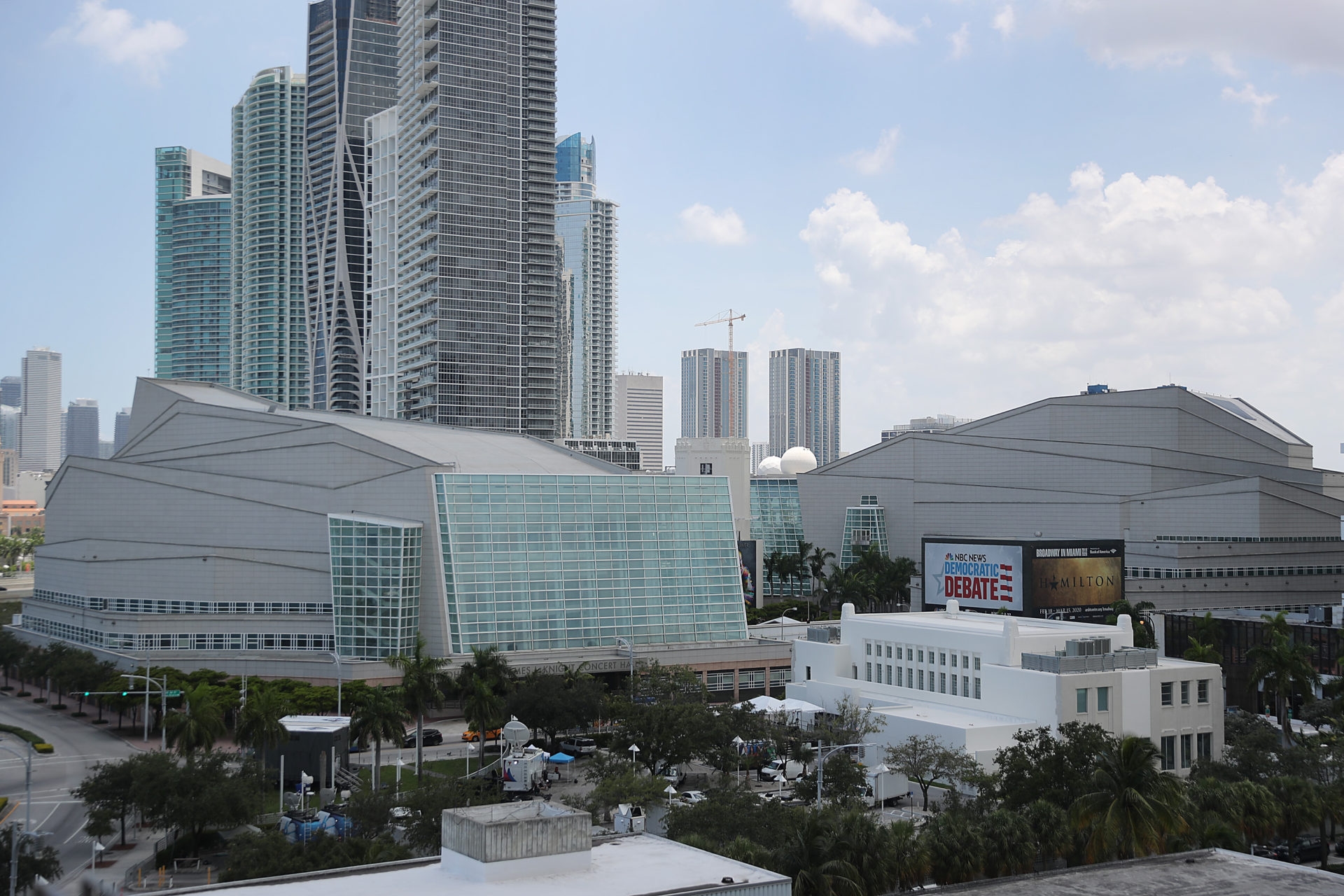 Key Takeaways
Roughly 3 in 5 Democrats said it was "very important" for the 2020 contenders to discuss climate change, gun policy and recent abortion legislation.

A 22% plurality of Democrats said health care was the top policy area that should be debated on the stage.

33% of Democrats expect former Vice President Joe Biden to perform best over the course of the two days, illustrating the stakes for the front-runner.
As 20 of the Democratic presidential contenders prepare for the party's first primary debates, a new Morning Consult/Politico poll found climate change, gun policy and recent state abortion legislation top Democratic voters' list of topics they most want to hear during the two days the candidates are on stage. 
Roughly 3 in 5 Democrats said it was "very important" for the candidates to discuss the three topics, according to the June 21-24 survey, while less than half said the same about the current topics driving the discussion about President Donald Trump's administration, foreign policy issues regarding Iran and North Korea and trade sanctions on China and Mexico. 
Democratic men and women have similar preferences for what they want to see candidates discuss, though women were 10 percentage points more likely to prioritize gun policy, 67 percent to 57 percent -- the party's only double-digit gender gap on the 17 topics surveyed. (A total of 707 Democratic voters took the survey, which has a margin of error of 4 percentage points.)
The prominence of gun policy on the minds of Democratic voters mirrors its importance as a topic of discussion in a poll conducted earlier this year. Climate change has also weighed heavier on the nominating contest, reflected by a push among progressives for one debate to solely focus on what can be done to address global warming. And the issue of abortion rights has drawn the attention of candidates and voters as several states, such as Alabama, Georgia, Missouri and Louisiana, have enacted tough restrictions on reproductive health care access.
Discussion of slavery reparations has also cropped up in presidential candidates' conversations, but it ranked at the bottom of the topics listed, with 25 percent saying it was very important to be discussed in the debate, the same share who want to hear the contenders discuss Trump's proposed U.S.-Mexico border wall.
But over half of Democrats said it was very important for their candidates to talk about immigration (53 percent), Trump's chief focus as president, as well as the immediate implementation of "Medicare for All" (54 percent), a central focus of the No. 2 Democratic candidate, Vermont Sen. Bernie Sanders, and progressives on Capitol Hill.
More broadly, when Democratic voters were asked to pick the top set of issues they'd like to see discussed in Miami on Wednesday and Thursday, the biggest share (22 percent) focused on health care issues, like the 2010 health care law, Medicaid and reproductive health, while 19 percent chose economic issues, like taxes, wages, jobs, unemployment and spending. 
The early stages of the race have seen little movement at the top, with former Vice President Joe Biden leading Morning Consult's weekly tracking and Sanders consistently placing second as Democratic primary voters' first choice for the nomination. 
This week's debates are a big test for the candidates, representing a chance to break through, and the survey underscores the high stakes of the contest: Eighty-six percent of Democratic voters said the matchups were important, and 72 percent said they were motivated to watch.
It's a particular challenge for Biden, whom Democratic voters (33 percent) were most likely to expect to have the best performance. That's more than twice the share of the 13 percent who had high expectations for Sanders and the 12 percent who said the same of Sen. Elizabeth Warren of Massachusetts.
Eli Yokley is Morning Consult's U.S. politics analyst. Prior to his current role, Eli was Morning Consult's senior reporter covering U.S. politics. Eli joined Morning Consult in 2016 from Roll Call, where he reported on House and Senate campaigns after five years of covering state-level politics in the Show Me State while studying at the University of Missouri in Columbia, including contributions to The New York Times, Politico and The Daily Beast. Follow him on Twitter @eyokley. Interested in connecting with Eli to discuss his analysis or for a media engagement or speaking opportunity? Email [email protected].
We want to hear from you. Reach out to this author or your Morning Consult team with any questions or comments.
Contact Us