Colorado Democrats Sour Slightly on Hickenlooper Amid Presidential Run
But he's still quite popular, and would enter Senate primary in strong shape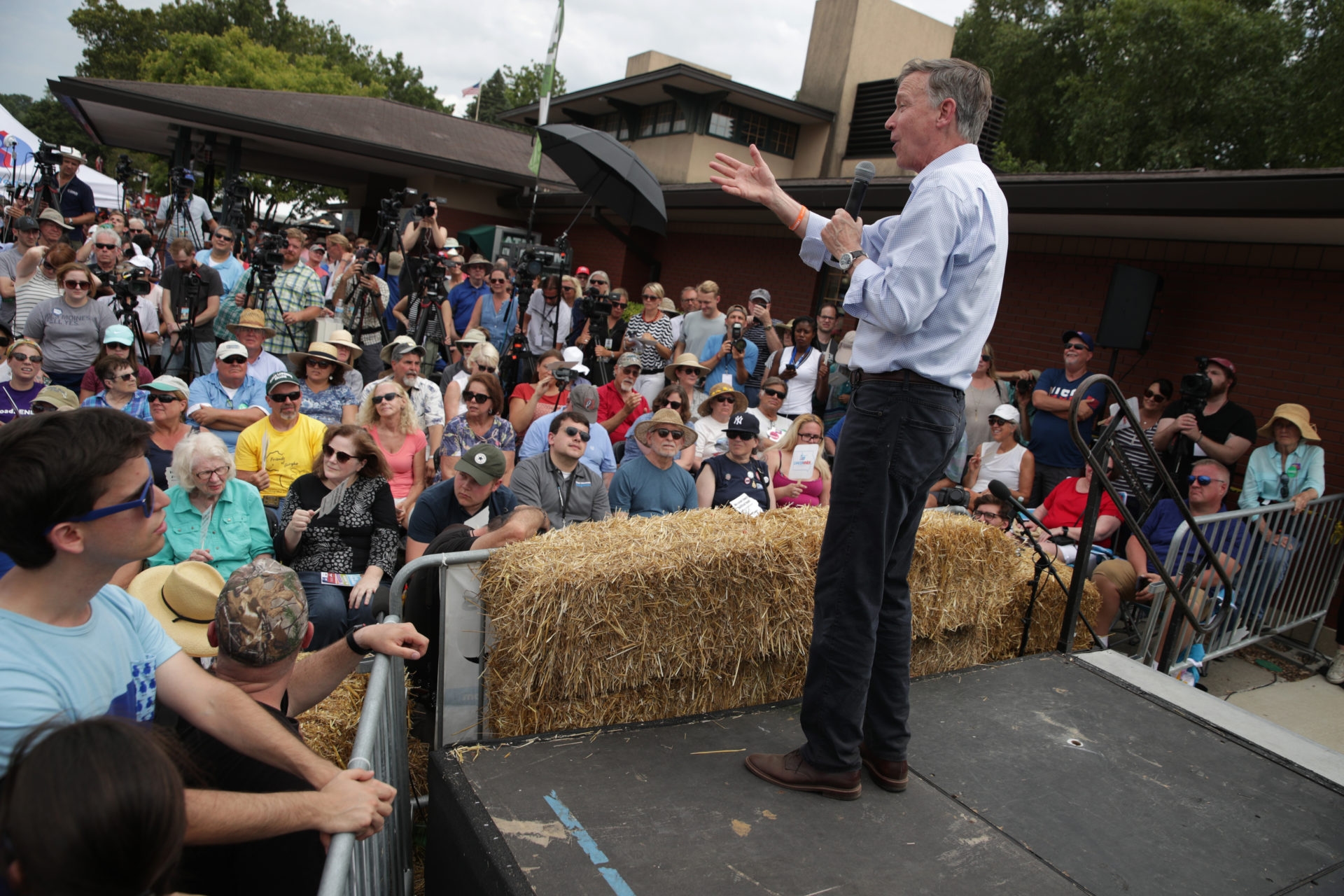 Key Takeaways
Hickenlooper's net favorability among Colorado Democrats is down 10 percentage points from earlier in the year.

Former governor is viewed favorably by 41% of voters in the state, while 37% have an unfavorable view of him.
Former Colorado Gov. John Hickenlooper's decision to drop out of the race for the Democratic nomination for president is raising more questions: Will he enter a crowded primary to challenge Republican Sen. Cory Gardner next year? And has his lack of national success in recent months damaged his prospects for success?
The first question, for now, remains unanswered, but Morning Consult polling conducted this year sheds light on the second. Polling dating back to Feb. 1 shows Hickenlooper's shine has been smudged with Colorado Democrats in 2019, but that he still remains popular with the party base. 
Responses collected from May 1 to Tuesday among 450 Democratic voters in Colorado found 63 percent viewed Hickenlooper favorably, compared with 20 percent who had an unfavorable view, putting his net favorability — the share who view him favorably minus those who view him unfavorably — down 10 percentage points from surveys conducted Feb. 1 through April 30 among 414 Democratic voters. Most of that change has been driven by his unfavorables, which are up 8 points since earlier in the year. 
Overall, 41 percent of voters in the Centennial State view him favorably, while 37 percent view him unfavorably.
Hickenlooper's standing at home is weakest with the youngest voters, ages 18-34. Roughly 2 in 5 do not have views on him, and his net favorability among the group dropped 14 points as the year has gone on, with 32 percent approving and 27 percent disapproving in the latest sample. 
Hickenlooper has not announced his Senate plans and his campaign did not respond to a request for comment, but several Democratic strategists with connections to the state expect him to run. 
Hickenlooper's decision to drop out of the national contest came after his presidential campaign failed to gain traction. He mostly used his time in the national spotlight to criticize some of his party's bolder, more leftward-leaning policy prescriptions such as "Medicare for All" and the Green New Deal, and has polled at or below 1 percent in weekly Morning Consult tracking. 
But three Democratic strategists said Hickenlooper is still strong at home, armed with a rolodex of state and national donors and a two-term gubernatorial record on guns, marijuana legalization and the economy to back him up with progressives and voters in the state. According to The Denver Post, a poll conducted late last month by Garin-Hart-Yang Research Group showed Hickenlooper with a 51-point lead over the closest Democratic contender, former state Sen. Mike Johnston, 61 percent to 10 percent. 
Rick Ridder, a veteran Democratic pollster in Colorado, said the former governor could face trouble with progressives in the state for his coziness to the business community. But, he said the party's leftward flank will have issues coalescing around a standard bearer unless the field, which currently boasts more than a dozen candidates, winnows. 
"His chances in the primary are good as long as there are multiple candidates," Ridder said. "But if the field narrows to one other, he will have a significant battle."
Democratic strategists interviewed for this story said they don't expect many candidates to leave the race if Hickenlooper gets in, due in part to the energy on the left brought by Donald Trump's presidency, but also the lure of taking on Gardner, whose latest job approval rating is even with 37 percent approving and 37 percent disapproving, according to the latest quarterly edition of Morning Consult's Senator Approval Rankings.
Eli Yokley is Morning Consult's U.S. politics analyst. Prior to his current role, Eli was Morning Consult's senior reporter covering U.S. politics. Eli joined Morning Consult in 2016 from Roll Call, where he reported on House and Senate campaigns after five years of covering state-level politics in the Show Me State while studying at the University of Missouri in Columbia, including contributions to The New York Times, Politico and The Daily Beast. Follow him on Twitter @eyokley. Interested in connecting with Eli to discuss his analysis or for a media engagement or speaking opportunity? Email [email protected].
We want to hear from you. Reach out to this author or your Morning Consult team with any questions or comments.
Contact Us