A Year Later, Consumers Are Much More Comfortable With Living Active Lives. What's in Store for 2022?
Industry experts say they don't expect major shifts in consumer comfort in the coming year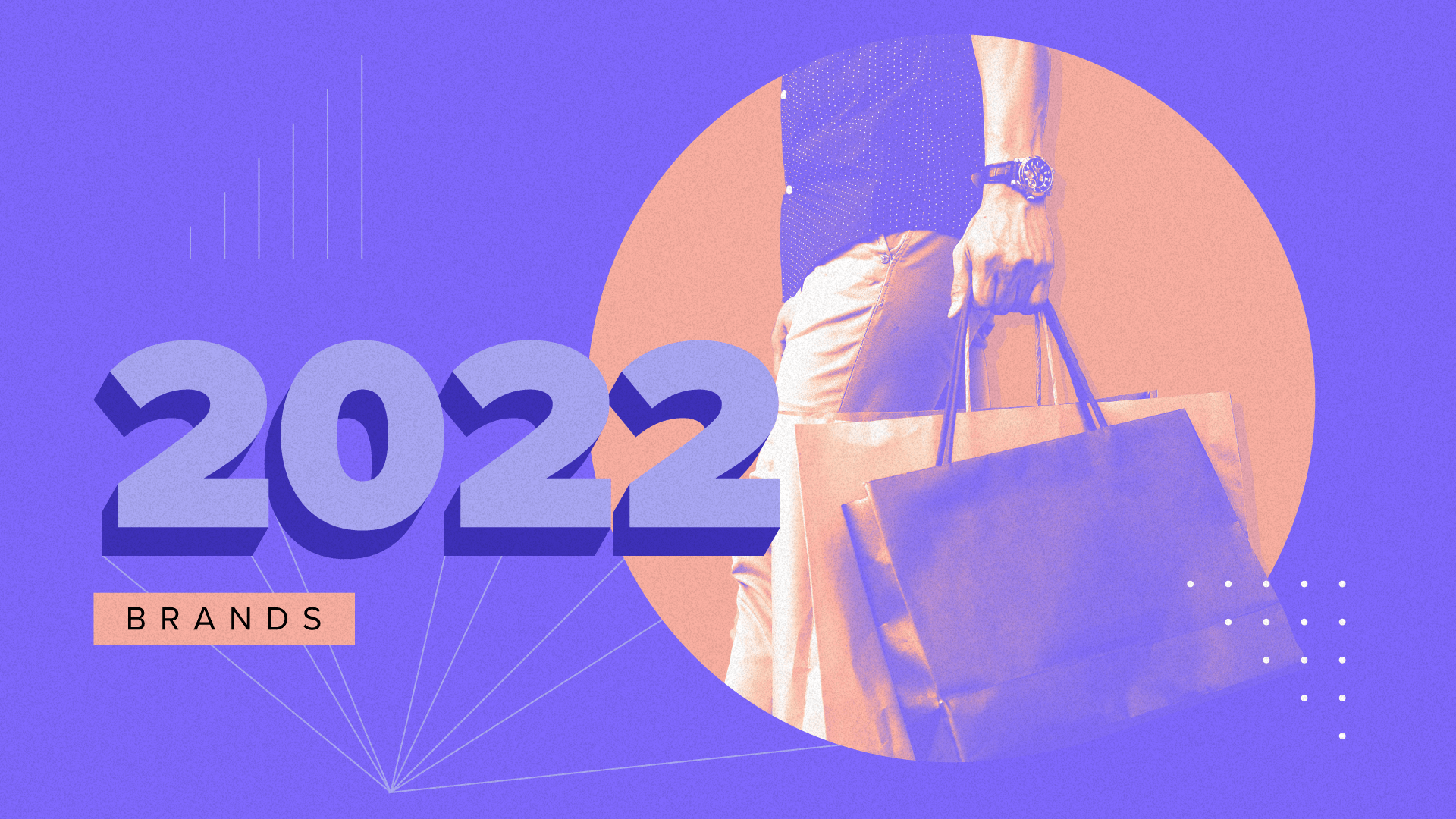 Key Takeaways
An average of 52% of U.S. adults are comfortable with activities including going out to eat, shopping and traveling, according to a Dec. 9-12 survey.

Average comfort reached a record high of 56% in mid-July before falling nearly 10 percentage points in the months following the emergence of the delta variant.

For most activities, comfort is again approaching record highs, but doing so more slowly than before delta.
This time last year, the coronavirus pandemic loomed large over holiday plans. While the spread of the omicron variant has kept COVID-19 a major concern for consumers and companies across industries, the holiday season looks brighter this year, based on Morning Consult's Return to Normal trend data, which tracks Americans' comfort levels across almost 50 activities. 
Average comfort with the activities — which include going out to eat, shopping at the mall, traveling and more — at the end of 2021 is more than double what it was this time last year. But as the year comes to a close, experts say there are signs that those levels won't rise much higher in 2022. 
Average Comfort Dropped With Delta Variant and Climbed More Slowly After
Average share of consumers who said they feel comfortable with 45-49 activities over the course of the year
Weekly surveys were conducted among roughly 2,200 U.S. adults, with a margin of error of +/-2%.
During the first half of 2021, as vaccines became widely available starting in March, Americans' comfort levels with returning to various public settings rose, increasing steadily to reach record highs around the Fourth of July. Average comfort across 45 activities maxed out at 56 percent in a July 8-10 survey.
Then came the delta variant, which sent average comfort across the activities tracked by Morning Consult down by almost 10 percentage points in less than two months, bottoming out at an average of 47.5 percent across 49 activities in late August. (Morning Consult began tracking an additional four activities in late July.)
Since then, comfort levels have changed more slowly than they did in the spring and early summer, although omicron hasn't had the same dampening effect as delta. As of a Dec. 9-12 survey, average comfort sat at 52 percent, just 4 points below the record high.
"We haven't really seen an impact one way or another from omicron," said Rod Sides, vice chair and leader of the U.S. retail and distribution practice at Deloitte, which has also been tracking consumer behavior through the pandemic. "Folks have moved beyond reacting to one set of variants. Especially with vaccinations where they are, they've figured out that this is just one of those things we'll have to deal with." 
Still, the slowdown could signal stagnating comfort levels heading into 2022, according to experts across industries, including retail, travel and dining.
"This is normal now," said Claire Tassin, Morning Consult's retail and e-commerce analyst. "Where we are today is where we're going to be in terms of comfort until something more extreme happens."
Restaurants, hit hard in 2020, learned to adapt to survive in 2021
Since Morning Consult started tracking comfort in April 2020, dining out at restaurants has been one of the activities people feel most comfortable doing, rivaled only by comfort with camping and road trips, along with going to department stores, local shops and grocery stores. 
As of the Dec. 9-12 survey, consumers are most comfortable dining outdoors (72 percent, compared to 64 percent who are comfortable eating inside) and getting carry-out (79 percent).
Almost 3 in 4 Consumers Say They're Comfortable Dining Outside
Share of respondents who said they feel comfortable going to an indoor vs. outdoor restaurant or cafe right now
Weekly surveys were conducted among roughly 2,200 U.S. adults, with a margin of error of +/-2%.
There was pent-up demand for dining out this year, said Emily Moquin, Morning Consult's food and beverage analyst, and vaccine availability helped make it possible again. 
"With the rollout of the vaccine, they were so much more comfortable returning to small-group dining out," Moquin said, "because you could go with your household or your family or a small group of friends who were vaccinated."
Restaurants were also able to pivot quickly to outdoor seating arrangements. And since the delta variant first struck at the height of summer, when eating outside is most feasible, the restaurant industry averted disaster. 
However, with omicron on the rise during the year's colder months, there could be cause for concern in early 2022, Moquin said. Comfort with dining out is more stable now than it was during the early part of the year, stagnating in the mid-60-percent range. It reached a record high of 71 percent on the Fourth of July, but Moquin anticipates it won't get much higher than that any time soon.
Comfort With Dining Out Hovers in Mid-60% Range
Share of respondents who said they feel comfortable going to a restaurant or cafe right now
Weekly surveys were conducted among roughly 2,200 U.S. adults, with a margin of error of +/-2%.
Hudson Riehle, senior vice president of the research and knowledge group for the National Restaurant Association, said uncertainty surrounding the different variants has already resulted in a "slower and more drawn-out recovery." While many restaurant operators were comfortable with greater demand for takeout and delivery over the summer, both variants "definitely dampened the growth of the return of on-premises" dining, he said.
Off-premises dining, including takeout and delivery, generally moved in the opposite direction. That type of traffic accounted for over 60 percent of restaurant industry activity before the pandemic and increased to about 90 percent at its peak, according to Riehle. It currently sits around 78 percent, he said. 
In 2020, the restaurant industry brought in $240 billion less than anticipated before the pandemic, Riehle said. This year's forecast for the industry is more optimistic at about $789 billion, up $130 billion from 2020 levels.
Those who do feel comfortable and can afford to dine out or order delivery — a group that includes many younger consumers in urban areas — will likely continue to expect the convenience of food delivery services that they got used to during the early days of the pandemic.
Restaurant operators will continue to rely more on technology in the long run, experts said, as consumers have grown increasingly comfortable with digital ordering, on- and off-premises. 
"If you look at restaurant orders prior to the onset of the pandemic, at that point in time, just about 1 in 20 restaurant orders were digital," Riehle said. "During certain portions of the pandemic, that would jump up close to 20 percent, or 1 out of every 5."
Outdoor dining and the availability of alcoholic beverages to go — two pandemic-era trends — will also continue in certain areas, even as on-premises and indoor dining recovers, he said.
Retailers are also faring well with omicron, but have bigger fish to fry
For many retailers, online shopping has been a savior throughout the pandemic. 
But comfort with shopping at malls fell 9 points in a month after the emergence of the delta variant, from a high of 66 percent on July 10 to 57 percent on Aug. 8. As of Morning Consult's latest survey in mid-December, it's back up to 61 percent. Comfort levels with grocery stores, department stores and local boutiques are even higher, ranging from 67 percent to 80 percent.
After August Dip, Comfort With Malls Stabilizes Around 60%
The share of respondents who said they feel comfortable going to a shopping mall right now
Weekly surveys were conducted among roughly 2,200 U.S. adults, with a margin of error of +/-2%.
In a positive sign for retailers, consumers have largely gotten comfortable with shopping with masks on and complying with other regulations, Tassin said. Still, she expects comfort to hover around where it is now for a while.
"We're not going to get back to pre-pandemic comfort anytime soon," Tassin said. 
Aside from the pandemic, retailers are dealing with a litany of other obstacles to tackle in the new year. Spending on durable goods "jumped off the page in 2020 when we were stuck at home," Sides said, and as stimulus checks hit bank accounts and the world started to reopen after initial lockdowns, "we saw retail come roaring back."
Now, much of that pent-up retail demand has been met, and spending is shifting back toward essentials such as groceries, as well as other segments like travel, whose resurgence took longer than retail's. 
"That all creates headwinds for retailers," Sides said. "We see a lot of those headwinds going forward for retailers when we get to 2023, 2024 and 2025. Macrotrends worry me more for the industry than the impact of delta."
Balancing fulfillment speed with accuracy, for instance, has become more important with the rise of e-commerce, according to Tassin.
"There's a lot of pressure for retailers to deliver things as quickly as possible, but that's not always what consumers are expecting," she said. "There's a lot of attention being paid to helping those online shoppers get the right item the first time to discourage bracketing," wherein online shoppers buy multiple versions of the same product to try on at home, with the intention of returning all but one. 
If online retailers can find a way to curtail that behavior, Tassin said, they'll see fewer returns, thus protecting their margins and providing a better shopping experience. 
Business travel still lags behind leisure travel
The delta variant concerned travel brands more than many other industries, given that its rise came as the travel industry was enjoying a summer resurgence. 
"It sent us back to this place of questioning all our decisions again," said Morning Consult travel and hospitality analyst Lindsey Roeschke. "It did result in people canceling trips, postponing trips and not scheduling trips that they may have planned to schedule. With omicron, people are a little more battle-worn, a little more accepting."
While the travel industry hasn't seen a major spike in cancellations or drop in comfort due to omicron, Roeschke said, the latest variant has made travelers more cautious, with many buying trip insurance in case they have to cancel, but not canceling outright. 
Comfort with staying at hotels did see a small drop around the time that news of omicron broke, but recovered not long after.
Hotel Comfort Shows Resilience Despite Emergence of Omicron Variant
Share of adults who said they feel comfortable staying at the following accommodations right now:
Weekly surveys were conducted among roughly 2,200 U.S. adults, with a margin of error of +/-2%.
When it comes to concerns with traveling, hotels are not top of mind for consumers, said Chip Rogers, president and CEO of the American Hotel & Lodging Association.
"People are beginning to recognize that if they go to a very crowded place indoors, there's an opportunity to get the virus," Rogers said, "but if they're staying in their own hotel room, it's not much different than being in their own home." 
Business travel, however, has yet to make a significant recovery, and omicron hasn't helped. Influential companies, including Apple Inc., Uber Technologies Inc., Alphabet Inc.'s Google and Ford Motor Co., have all delayed return-to-office plans, and if companies aren't even bringing employees back to in-person work, they certainly aren't putting them on the road or planes.
Domestic leisure travel has almost returned to pre-pandemic levels, according to the latest biannual forecast from the U.S. Travel Association, and is expected to surpass those levels next year. Spending on domestic business travel, however, is only expected to reach 76 percent of 2019 levels in 2022 and not fully recover until 2024. Total domestic travel spending dropped from $992 billion in 2019 to $642 billion in 2020, but the forecast projects a rebound to $838 billion for 2021.
Roeschke predicts that the slow-but-steady recovery for the travel industry will continue in 2022, with road trips and visits to smaller towns and national parks remaining popular.
"That's not to say people aren't still going to Disney World, because they are, but I expect we'll continue to see a shift away from those more densely populated places well into 2022," Roeschke said. 
The rise of remote work and the "digital nomad" lifestyle, which Airbnb Inc. has benefited from, will continue to positively impact major hotel chains as well, according to Rogers. 
"People taking weeks at a time to work remotely is going to benefit the industry as a whole," he said. "Remote work is here to stay, and long-term, hotels are going to benefit from that."
Alyssa Meyers previously worked at Morning Consult as a reporter covering brands and marketing.
We want to hear from you. Reach out to this author or your Morning Consult team with any questions or comments.
Contact Us