COVID-19's Economic Impact Starts to Take Center Stage for GOP Voters
Republicans are 30 points more likely than Democrats to say they're more worried about economic fallout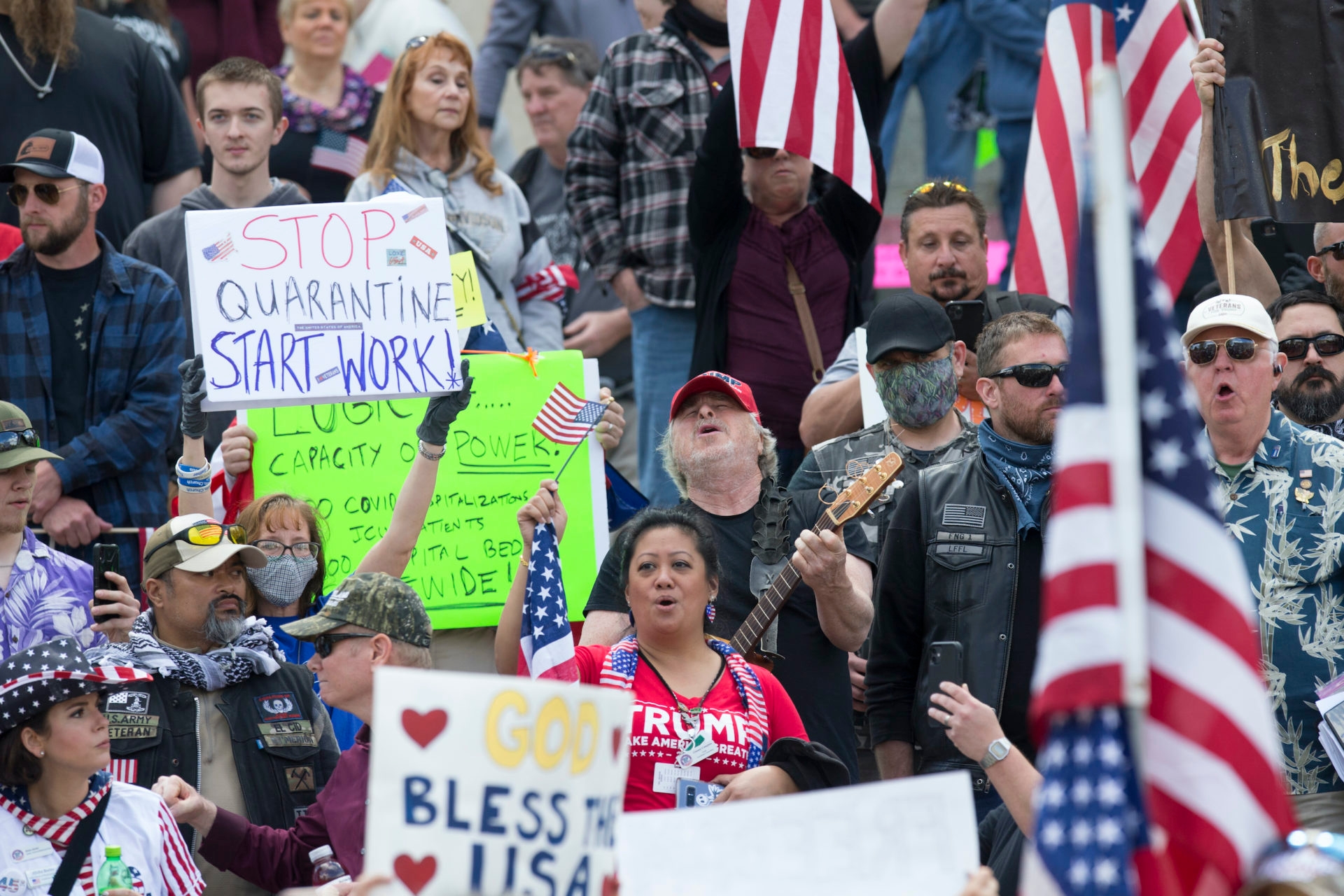 Key Takeaways
50% of Republicans said they're more concerned about how coronavirus is affecting the economy, while 44% were more worried about public health.

25% of GOP voters said coronavirus is a "severe threat" to their own community, compared with 45% of Democrats who said the same.

48% of voters approve of Trump's plan for state-level reopenings, but half say his primary concern is how the pandemic is impacting his re-election chances.
Over the past month, the majority of Republican voters have been more concerned about the public health impact of the coronavirus pandemic than its toll on the U.S. economy, but that's begun to change. 
A new Morning Consult/Politico poll found half of Republican voters are now primarily worried about the economic impact of coronavirus, up 11 percentage points from a survey conducted in late March. The numbers, which mark the first time GOP voters have prioritized COVID-19's effect on the stock market and unemployment figures over its potential to spread and cause more death, reveal an emerging rift between President Donald Trump's base and the broader electorate as people organize anti-distancing protests and some red-state governors begin taking steps to reopen their economies.
The April 18-19 poll, which surveyed 1,991 registered voters, also found a growing concern for the economy among Democrats and independents, although most of those voters were still prioritizing public health.
That disparity was also evident in views on the government's priorities during the crisis: Eighty-one percent of Democrats said it's most important for the government to address the spread of coronavirus, compared with 54 percent of Republican voters. GOP voters were also more than three times as likely as Democrats to say the government should prioritize the economy. 
And while nearly a quarter of Republicans said Americans should stop social distancing to stimulate the economy, even if it means increasing the spread of coronavirus, just 4 percent of Democrats agreed.
In addition to prioritizing economic concerns, GOP voters have also downgraded the pandemic's threat level, the latest Morning Consult tracking shows. Republican voters were 27 points less likely than Democrats (81 percent to 54 percent) to say COVID-19 poses a "severe threat" to the United States, and 20 points less likely to say the same regarding their own communities (45 percent to 25 percent).
Republican voters are also more optimistic about when the country will be able to stop social distancing and return to public spaces, according to the most recent poll. Three in 10 GOP voters said they think the restrictions on American life will be lifted in the next two weeks or the next month, compared to 13 percent of Democrats and 21 percent of independents. 
Dr. Anthony Fauci, director of the National Institute of Allergy and Infectious Diseases, on Monday warned that trying to return to normal too soon could "backfire." Hours later, Republican governors in Georgia, Tennessee and South Carolina -- all states the Centers for Disease Control and Prevention says have widespread community transmission of COVID-19 -- announced moves to lift restrictions and get at least parts of their economies moving again.
Last week, the Trump administration released guidelines on how places with fewer coronavirus cases could ease restrictions in the coming weeks. Such a plan is backed by 48 percent of voters and opposed by 41 percent, driven by support from 3 in 4 Republicans and nearly half of independents.
The new guidelines came after Trump -- who is up for re-election and has repeatedly cited stock market gains, low unemployment and other positive economic indicators as validation for his leadership -- tasked aides with bringing him plans that would allow him to take credit for reviving the economy and blame others if things go wrong, according to the Wall Street Journal.
On the subject of his pandemic response, half of voters, including 16 percent of GOP voters, said they believe the president is primarily concerned with how the coronavirus pandemic is affecting his chances of being re-elected, while 40 percent said he is primarily concerned with how the crisis is affecting the lives of Americans. 
Eli Yokley is Morning Consult's U.S. politics analyst. Prior to his current role, Eli was Morning Consult's senior reporter covering U.S. politics. Eli joined Morning Consult in 2016 from Roll Call, where he reported on House and Senate campaigns after five years of covering state-level politics in the Show Me State while studying at the University of Missouri in Columbia, including contributions to The New York Times, Politico and The Daily Beast. Follow him on Twitter @eyokley. Interested in connecting with Eli to discuss his analysis or for a media engagement or speaking opportunity? Email [email protected].
We want to hear from you. Reach out to this author or your Morning Consult team with any questions or comments.
Contact Us