Throughout Pandemic, Adults More Likely to Say COVID-19 Is a U.S. Health Risk Than a Local One
84% say coronavirus presents severe or moderate risk in U.S. vs. 65% who say the same about their community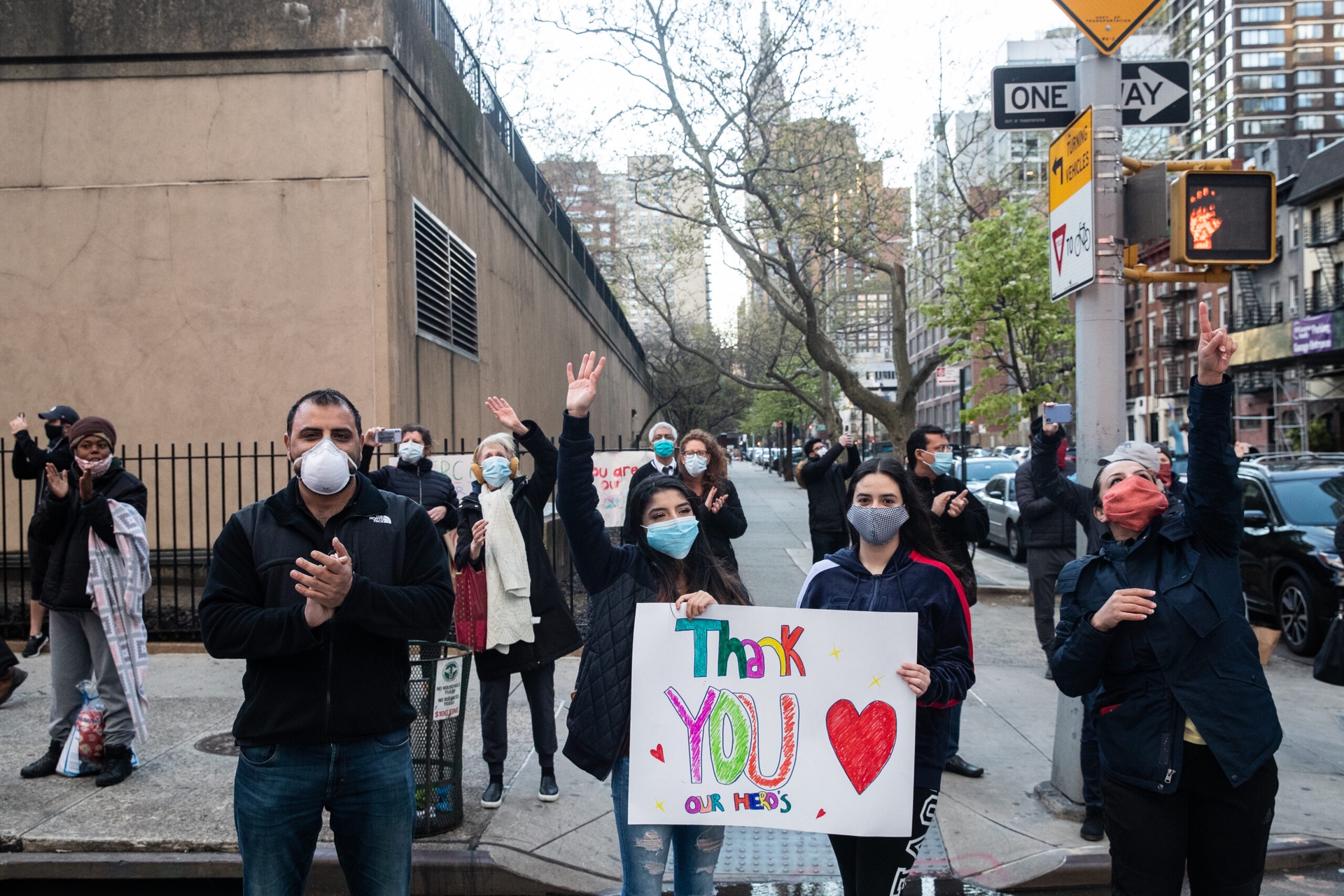 Key Takeaways
41% of voters approve of Trump's handling of the coronavirus, a 4-point uptick from early August but 7 percentage points less than his peak approval rating in April.

Voters are much more likely to approve of how their state and local governments are handling COVID-19 compared with Trump, Pence and Congress.

But voter approval for state and local governments in handling the coronavirus' spread has fallen 18 and 12 points, respectively, since April, to 58% and 64%.
Adults have been consistently more likely to view COVID-19 as a health risk to the country overall than to places closer to home, six months of Morning Consult polling shows. In the latest survey, conducted Sept. 18-20, 84 percent of U.S. adults said the coronavirus presents a "severe" or "moderate" health risk in the United States, but 74 percent thought the same about their states and 65 percent said as much about their own communities.
Yet those numbers have fallen across the board since early April, when 93 percent of adults said COVID-19 was a health risk to the nation, 89 percent said the same of their states and 74 percent said it was a health risk to their communities.
At the time, Americans were experiencing their first taste of lockdowns, and hospitals in hot spots were struggling to treat a surge of patients; that month, the pandemic would put 20.5 million people out of work, erasing nearly a decade of job gains. But by mid-September, COVID-19's disruptions to daily life and the wave of illnesses have largely lost their shock value. The United States is approaching its 200,000th coronavirus death, and voters are weeks from deciding whether to entrust President Donald Trump or Democratic challenger Joe Biden to lead the country out of the pandemic.
Throughout the duration of the pandemic, registered voters have also been more likely to say that local leaders have done a better job than the federal government at keeping COVID-19's spread at bay. Forty-one percent of registered voters said they at least somewhat approve of the job Trump has done to contain the virus, compared with 40 percent who said the same of Vice President Mike Pence, whom Trump had tasked with handling the coronavirus response early in the outbreak, and 33 percent who approve of Congress' efforts. Conversely, 58 and 64 percent of voters approve of how their state and local governments have handled the spread of the virus, respectively.
While the overarching trend holds true regardless of political affiliation, there is a wide partisan gap, with Republicans less likely than Democrats to say the coronavirus is a severe or moderate health risk in their community (56 percent to 78 percent). And while voters of both parties expressed similar approval of the jobs their local and state governments have done to manage COVID-19's spread, Republicans are significantly more likely than Democrats to approve of how Trump is handling it (84 percent to 9 percent). Approval for Congress' handling rests on a slimmer margin: 32 percent among Democrats and 45 percent among Republicans.
The most recent surveys were conducted among 2,200 U.S. adults and 1,888 registered voters, from Sept. 18-20, and both with margins of error of 2 percentage points.
Gaby Galvin previously worked at Morning Consult as a reporter covering health.
We want to hear from you. Reach out to this author or your Morning Consult team with any questions or comments.
Contact Us