If 'Finance Is About Trust,' Cryptocurrency Could Be Big Business in These Countries
Cryptocurrencies have high levels of trust among adults in India, Brazil and Mexico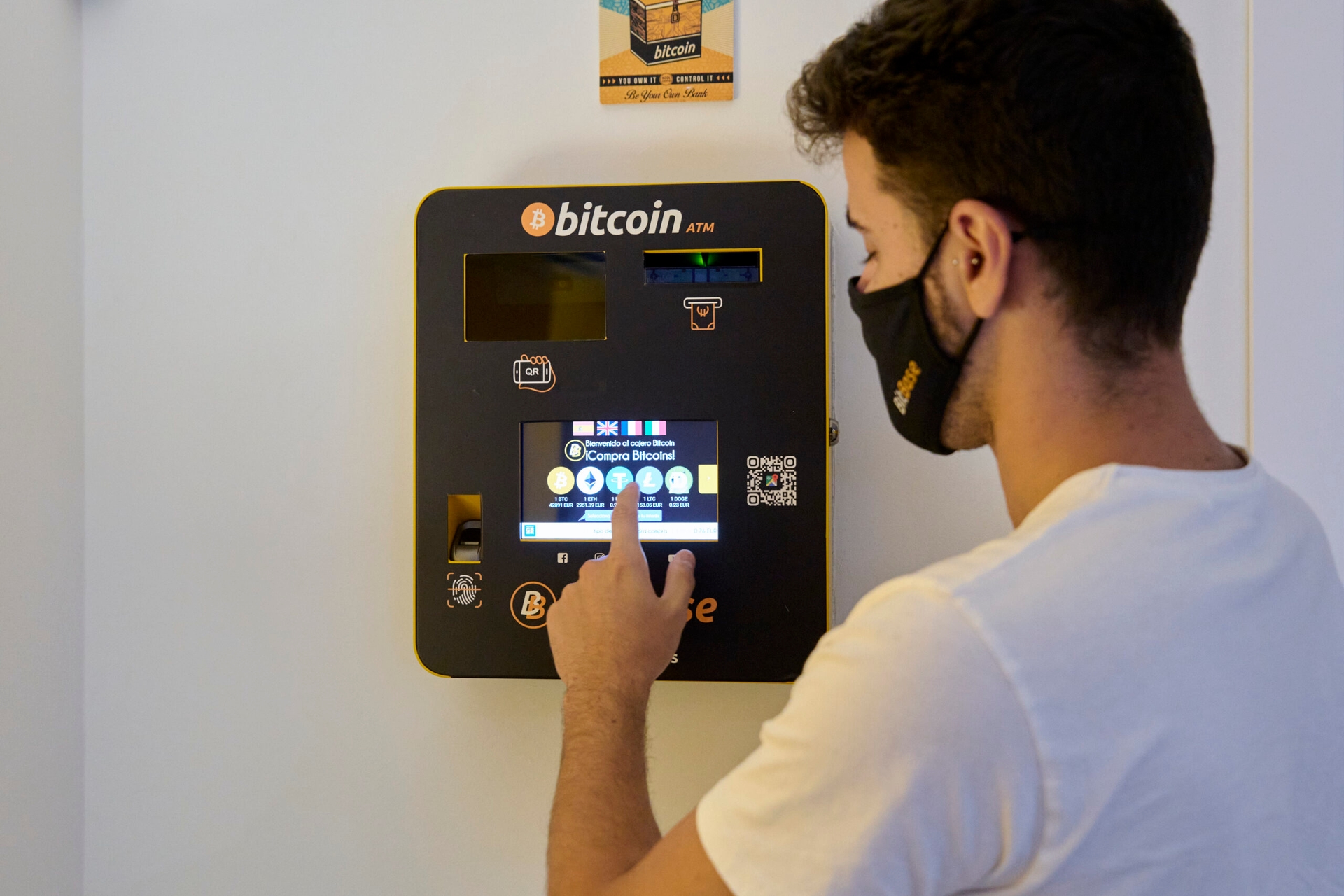 Key Takeaways
Trust has plummeted in China amid the government's cryptocurrency crackdown.

About 2 in 5 U.S. adults trust cryptocurrencies.

Unlike China, U.S. trust toward cryptocurrency has remained steady throughout the summer.
Gary Gensler said it best: "Finance is about trust, ultimately." 
The chair of the Securities and Exchange Commission fielded questions from the Senate Banking Committee on Tuesday, many about the agency's plans on Bitcoin and other cryptocurrencies. Like other financial assets, cryptocurrencies need to exist within a public policy framework to be reliable over the long term, he's said. 
Increasingly, that applies globally, as well as in the United States. 
El Salvador this month became the first country to declare that Bitcoin is legal tender, although the rollout was marred with technical glitches, street protests and a drop in the cryptocurrency's market. 
Recent Morning Consult data indicates that three countries in particular might be a good bet to be among the first to fully embrace Bitcoin and other cryptocurrencies.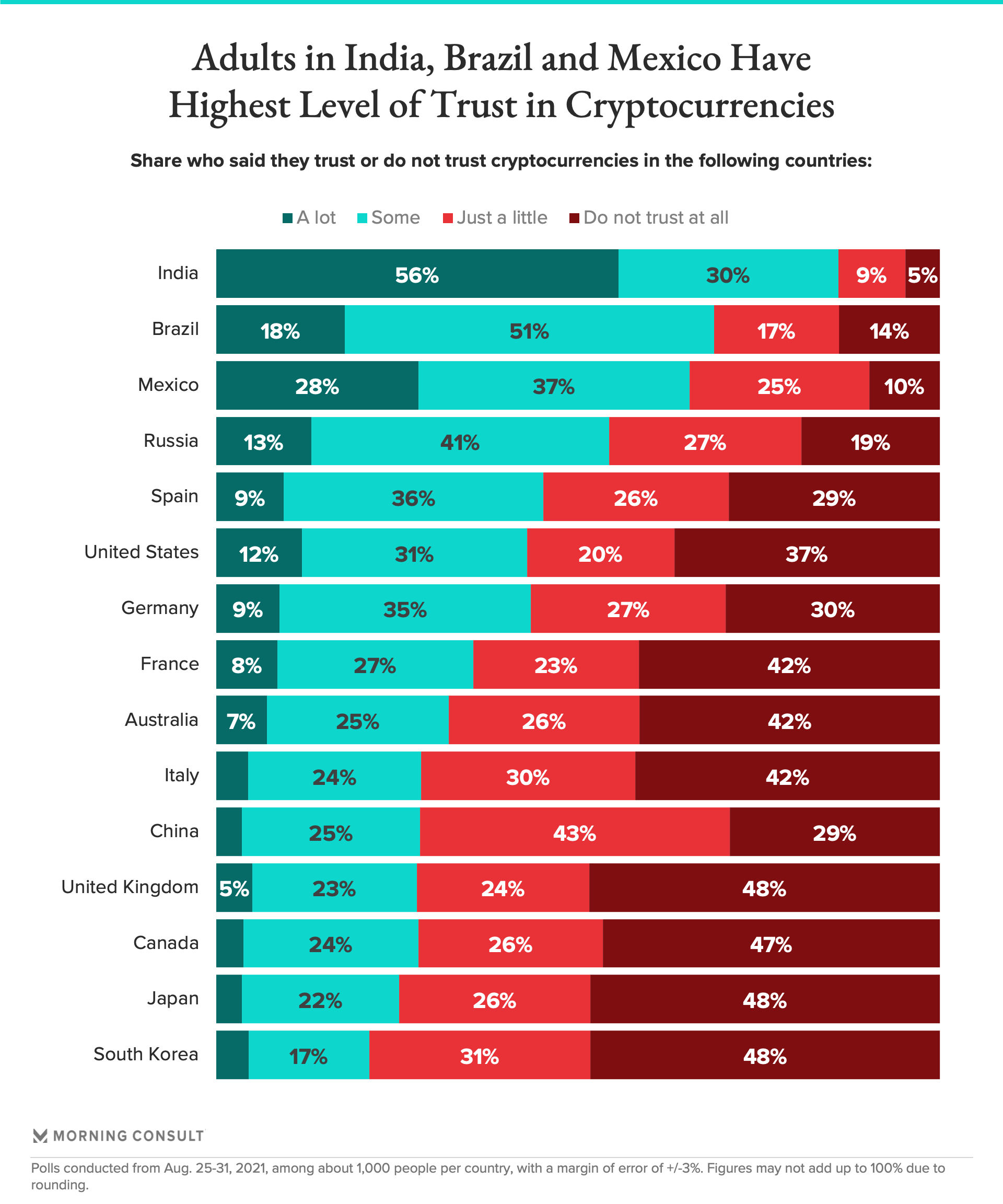 In surveys conducted among adults in 15 countries spanning North America, South America, Asia, Europe and Australia, India had the highest level of trust in cryptocurrency at 86 percent, followed by Brazil at 69 percent and Mexico at 65 percent. 
Morning Consult collected the data Aug. 25-31, so respondents weren't considering the issues with the El Salvador rollout. 
Of course, one of the biggest cryptocurrency stories of the year happened in China, the largest producer of Bitcoin. Beijing announced earlier this year that it would take action against Bitcoin miners and impose curbs on crypto banking services. 
And just this week, the Hebei province in northern China announced that it would participate in the crackdown, citing cryptocurrency mining's high energy usage and the country's focus on addressing climate change. 
Morning Consult data shows that trust in digital currency in China dropped well before the development in Hebei. In August, trust fell 16 percentage points to 29 percent, down from 45 percent in July. 
No other country had such a steep decline. In the United States, for example, trust remained steady throughout the summer. 
Claire Williams previously worked at Morning Consult as a reporter covering finances.
We want to hear from you. Reach out to this author or your Morning Consult team with any questions or comments.
Contact Us