Cuts to Discounted Drug Program Threaten Some Hospital Services
Rural parts of the country could be hit hardest by the cuts, 340B advocates say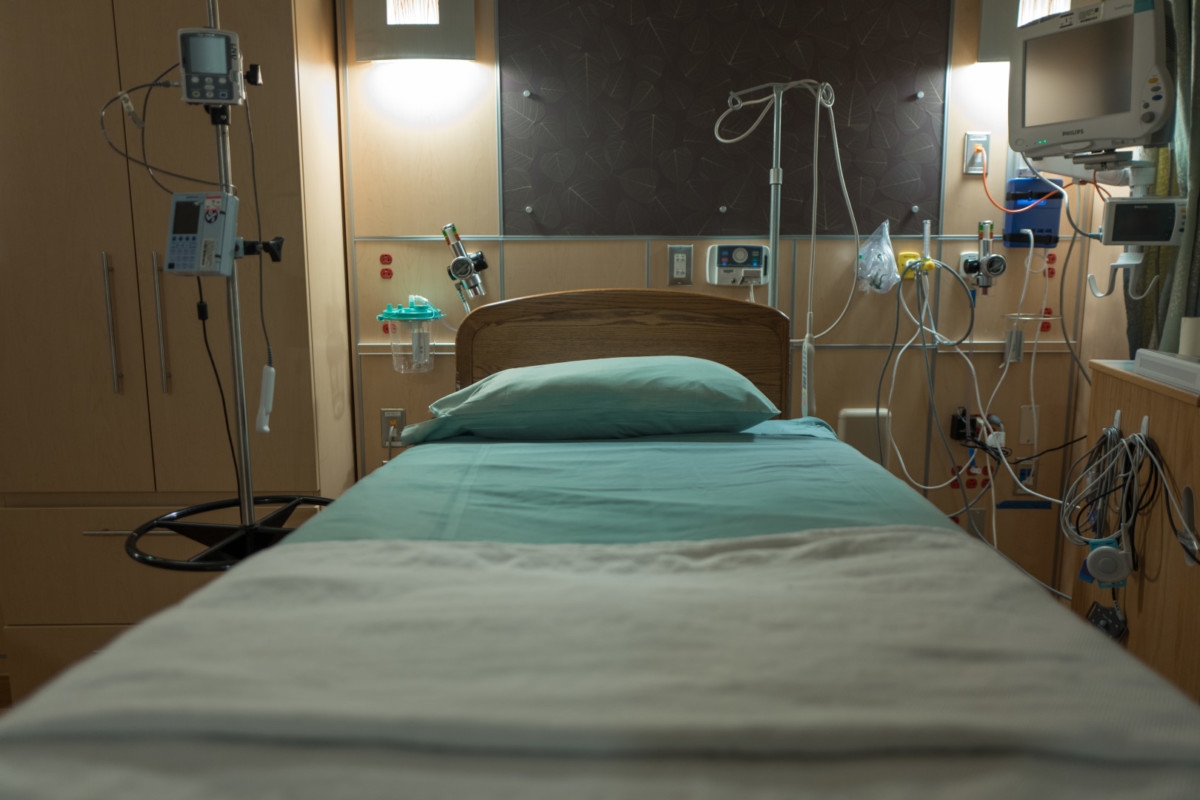 Key Takeaways
340B hospitals saved about $6 billion in 2015.

During that time they bought $12 billion in discounted drugs.
Hospitals that treat large numbers of uninsured and low-income patients say critical patient services are in jeopardy after the Trump administration slashed $1.6 billion from a program that provides hefty discounts on certain drugs.
Cuts to the 340B drug discount program, initiated by the Centers for Medicare and Medicaid Services, went into effect Jan. 1. The program has been lucrative for thousands of eligible providers. According to the Health Resources and Services Administration, which oversees the program, 340B hospitals saved approximately $6 billion in 2015, while they bought roughly $12 billion in discounted drugs during the same time period.
The cuts are within the executive branch's constitutional authority and will lower copayments for Medicare beneficiaries, a CMS spokesman said Monday by email.
But opponents of the administration's action argue that hospitals across the country will be forced to reduce patient access and health services to compensate for the cuts.
Participating providers are still eligible for discounts of between 20 percent and 50 percent on certain outpatient drugs this year, but the new rule reduces how much they get in Medicare reimbursements by almost 30 percent. Children's hospitals, rural sole community hospitals and cancer hospitals are exempt from the cuts, but other safety-net providers are not.
A federal court agreed to an expedited brief schedule for a lawsuit against the cuts filed by three health systems and three hospital trade groups, including the American Hospital Association. An attempt by the plaintiffs to keep the cuts from taking effect at all was blocked by a federal judge on Dec. 29.
"The new CMS rule will hobble the ability of hospitals throughout the United States to provide health care to vulnerable populations and, in turn, will jeopardize the lives and health of countless needy patients," an amicus brief filed Feb. 22 by 35 state and regional hospital associations said.
The fight over the cuts is happening amid a broader debate in Congress over the future of the 340B program. Despite continued bipartisan support for the program, some Republicans in Congress, in alignment with the pharmaceutical industry, have questioned whether hospitals are using all the savings they get to improve care for vulnerable populations.
The legislation Congress passed in 1992 establishing the 340B program says participating entities should use the savings to "stretch scarce federal resources as far as possible." But the law does not clearly state the intent of the program or specify how the savings should be used. Participating hospitals are also not required under federal law to track how they use their savings.
A study published Jan. 24 in the New England Journal of Medicine said the 340B program has been associated with hospital consolidation of oncology practices and the administering of more cancer drugs, a trend that the authors argue has not benefited the low-income patients the program is intended to help.
"Hospitals have incentives to do any number of things to increase the provision of those drugs because the profit margins become higher," J. Michael McWilliams, a  professor of health care policy at Harvard Medical School and co-author of the study, said in a Friday phone interview.
Some in the hospital industry have questioned the methodology of the report, which only studied general acute care hospitals that participate in the 340B program.
Renton, Wash.-based Providence St. Joseph Health, which operates 50 hospitals and 829 clinics in seven states, received roughly $70 million in savings from the 340B program in 2017 and stands to lose about $40 million in savings this year. Savings from the 340B program have helped the health system set up low-cost pharmacies and multidisciplinary teams to help patients who are victims of sexual and physical abuse and for other purposes.
"We think some of those things that we've established based on the 340B pricing would be in jeopardy," CEO Rod Hochman said in a Thursday phone interview. Hochman sits on the board of the American Hospital Association, the first named plaintiff in the suit against the 340B cuts.
Cleveland-based MetroHealth System, which got about $40 million in savings last year from the 340B program, expects to see its savings fall by as much as $7 million in 2018. The savings have enabled MetroHealth to establish a smoking cessation program. MetroHealth officials will determine what actions to take to compensate for the cuts if the legal challenge is unsuccessful.
Rural parts of the country could be hit hardest by the cuts, Hochman said.
"It's particularly difficult for small hospitals in smaller systems that have operating margins that are really tightly balanced," he said.
Jon Reid is a research editor for domestic and world politics at Morning Consult. Prior to his current role, he was a politics editor with Morning Consult's editorial division. Jon joined Morning Consult from Bloomberg Industry Group, where he reported on telecommunications policy and edited newsletters. He graduated from Arizona State University. Follow him on Twitter at @JonTReid.
We want to hear from you. Reach out to this author or your Morning Consult team with any questions or comments.
Contact Us