The Obamas Are the Most Popular Speakers in Biden's Convention Lineup
3 in 5 voters -- including 91% of Democrats -- said they have favorable views of the former first couple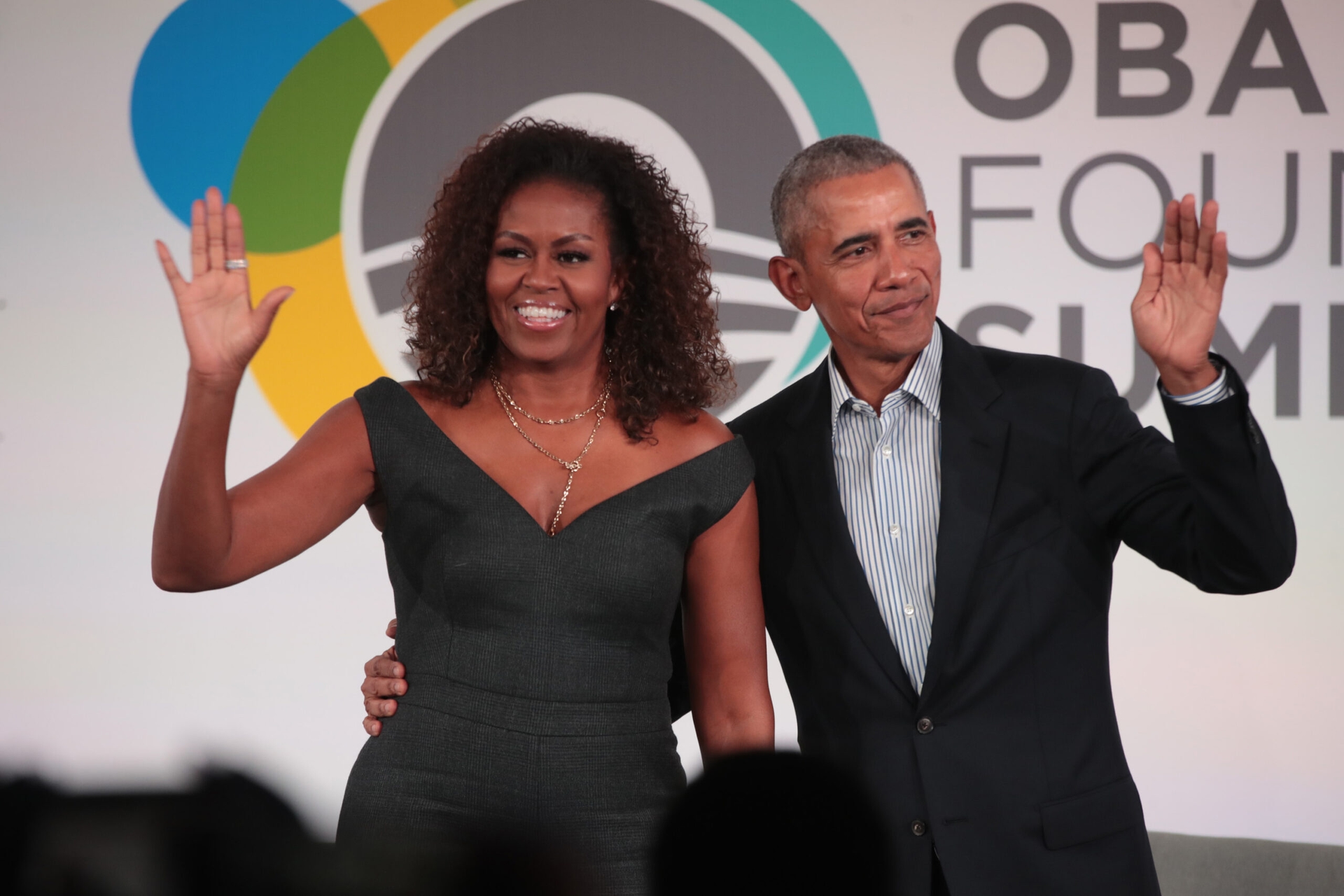 They've been out of the White House for nearly four years, but a new Morning Consult/Politico poll shows former President Barack Obama and Michelle Obama remain the most popular figures in the Democratic Party as it prepares to formally nominate former Vice President Joe Biden to take on President Donald Trump this fall. 
According to an Aug. 14-16 poll conducted ahead of the Democratic National Convention's Monday kickoff, 3 in 5 voters -- including 91 percent of Democrats -- said they have favorable views of the former first couple, the best marks measured among 18 Democrats named in the survey, including Biden and his running mate, Sen. Kamala Harris of California.
Heading into the convention, 46 percent and 42 percent of voters have favorable views of Biden and Harris, respectively, while 48 percent have unfavorable views of Biden and 41 percent have negative opinions about Harris.  The survey has a margin of error of 2 percentage points.
The Obamas are part of an ideologically and ethnically diverse lineup that's been tasked with helping make the Democratic Party's case to voters at this week's mostly virtual convention. The slate of speakers includes names from the left, such as Sen. Bernie Sanders (I-Vt.) and Rep. Alexandria Ocasio-Cortez (D-N.Y.), as well as more mainstream party leaders like 2016 Democratic presidential nominee Hillary Clinton and House Speaker Nancy Pelosi (D-Calif.).
Pelosi (52 percent) and Clinton (58 percent) have the highest unfavorable numbers among all voters, and previous polling has found them to be the major Democrats most likely to draw the intense antipathy of voters. 
When accounting for both positive and negative sentiment, Sanders -- the runner-up for the Democratic presidential nomination in both 2016 and 2020 -- is slightly more popular among the broader electorate than most of the party's headliners, including Biden and Harris. Forty-seven percent of voters view him favorably versus 43 percent who view him unfavorably.
More than 2 in 5 voters lack an opinion about four former Democratic presidential contenders who are part of the week's festivities: Former South Bend Mayor Pete Buttigieg of Indiana, Sens. Cory Booker of New Jersey and Amy Klobuchar of Minnesota and New York businessman Andrew Yang.
The digital nature of this year's DNC has prompted concerns over whether voters will tune in at prime time for four nights of two-hour programming. Ahead of the event, just over half of Democrats (56 percent), and 44 percent of voters overall, said they had seen, read or heard at least something about the convention. 
The same share of Democrats (56 percent) said they would watch the convention, compared to 36 percent of all voters who said the same.
Eli Yokley is Morning Consult's U.S. politics analyst. Prior to his current role, Eli was Morning Consult's senior reporter covering U.S. politics. Eli joined Morning Consult in 2016 from Roll Call, where he reported on House and Senate campaigns after five years of covering state-level politics in the Show Me State while studying at the University of Missouri in Columbia, including contributions to The New York Times, Politico and The Daily Beast. Follow him on Twitter @eyokley. Interested in connecting with Eli to discuss his analysis or for a media engagement or speaking opportunity? Email [email protected].
We want to hear from you. Reach out to this author or your Morning Consult team with any questions or comments.
Contact Us