Democrats, Public Health Experts Highlight Lack of Funds as Opioid Bills Advance
Legislation moved by Senate HELP, House Energy and Commerce have bipartisan support but no new money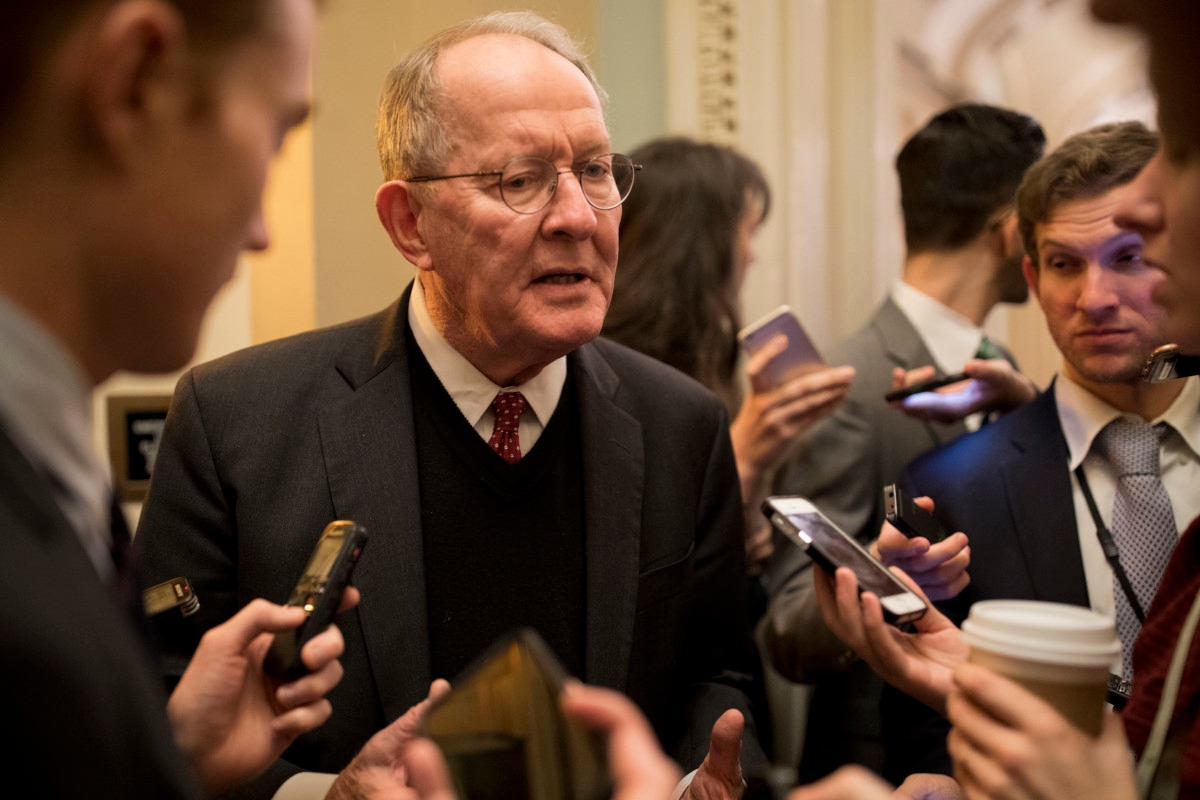 Over the past two days, members of the Senate Health, Education, Labor and Pensions and the House Energy and Commerce committees advanced legislation that would make wide-ranging changes to fight the opioid crisis, including encouraging research into nonaddictive painkillers, imposing new prescription limits on opioids and expanding medication-assisted treatment.
The legislative efforts have mostly bipartisan support, but some Democrats and public health experts argue that the measures won't have a significant effect on preventing or treating opioid addiction, because they exclude a key component: a continuous stream of funding dedicated to the opioid crisis.
"There is widespread acknowledgement that current funding levels are insufficient," Daniel Raymond, director of planning and policy at the Harm Reduction Coalition, said by email April 18.
Harm Reduction Coalition is one of more than a dozen advocacy groups that support House legislation to establish a fund, similar to the Ryan White HIV/AIDS Program, that would provide an additional $100 billion to respond to the opioid crisis. The money would be divided among the states and go to a number of areas, including treatment, prevention and expanded  access to the overdose reversal drug naloxone.
The bill establishing the fund, H.R. 5545, was introduced by Rep. Elijah Cummings (D-Md.) in concert with Sen. Elizabeth Warren (D-Mass.), but has not seen any legislative action since its introduction on April 18.
On Tuesday, the Senate HELP Committee unanimously voted to advance its 149-page legislation, S. 2680, to the Senate floor, while the House Energy and Commerce Subcommittee on Health approved 57 bills on Wednesday to be considered by the full panel. Senate HELP Committee Chairman Lamar Alexander (R-Tenn.) hopes to get floor time for the Senate bill sometime this summer, while House Energy and Commerce Committee Chairman Greg Walden's (R-Ore.) goal is to advance the package of House bills to the floor before Memorial Day weekend.
Notably, one of the House bills would repeal the so-called Institutions for Mental Diseases exclusion, which prohibits substance abuse treatment centers with more than 16 beds from getting Medicaid reimbursement. The policy, which was enacted in 1965, the year Medicaid was signed into law, sought to phase out psychiatric hospitals.
The House and Senate bills do not include additional funding.
"Unless you have a continuous, reliable funding stream, you can't build systems to take care of this" epidemic, Georges Benjamin, executive director of the American Public Health Association, said Thursday in a phone interview.
In addition to the Cummings legislation, which only has Democratic support, a bipartisan Senate bill, S. 2456, was introduced by Sen. Rob Portman (R-Ohio) in February, which would authorize $1 billion to go toward opioid addiction prevention, treatment and recovery programs. That measure, billed as the successor to the Comprehensive Addiction and Recovery Act that was signed into law in 2016 and authorized $181 million in federal funding for addiction treatment and prevention programs, received a hearing by a Senate Judiciary subcommittee on April 11.
Some Republicans have rebutted the contention that Congress has not provided enough funding to fight the crisis.
Before the Senate HELP Committee voted Tuesday to advance its opioid bill, Alexander noted that Congress has already approved $1 billion this year for state grants to fight opioids, and more than $4 billion was appropriated across federal agencies in the omnibus spending bill signed by President Donald Trump in March. Alexander said the goal of this piece of legislation is to give officials on the ground the ability to respond to the addiction problem.
"What we can do is take a number of steps to create an environment so that everyone – judges, mayors, counselors, police officers, Drug Enforcement Administration agents, doctors, nurses, parents, pharmacists and hospitals – can succeed in fighting the crisis community by community," Alexander said.
Asked to comment on complaints about the perceived lack of funding, an aide for House Energy and Commerce Committee Republicans pointed to testimony by Kimberly Brandt, principal deputy administrator for operations at the Centers for Medicare and Medicaid Services, who told the panel on April 11 that the opioid epidemic "is not something that we can necessarily spend our way out of."
Instead of just focusing on funding, the aide said, the committee is aiming for a comprehensive approach that covers treatment, prevention, education, supply and timely intervention.
Jon Reid is a research editor for domestic and world politics at Morning Consult. Prior to his current role, he was a politics editor with Morning Consult's editorial division. Jon joined Morning Consult from Bloomberg Industry Group, where he reported on telecommunications policy and edited newsletters. He graduated from Arizona State University. Follow him on Twitter at @JonTReid.
We want to hear from you. Reach out to this author or your Morning Consult team with any questions or comments.
Contact Us