Majority of Americans Support Taking Stand Against Beijing Olympics
Republicans were more likely than Democrats, independents to support barring U.S. athletes from participating in Beijing Games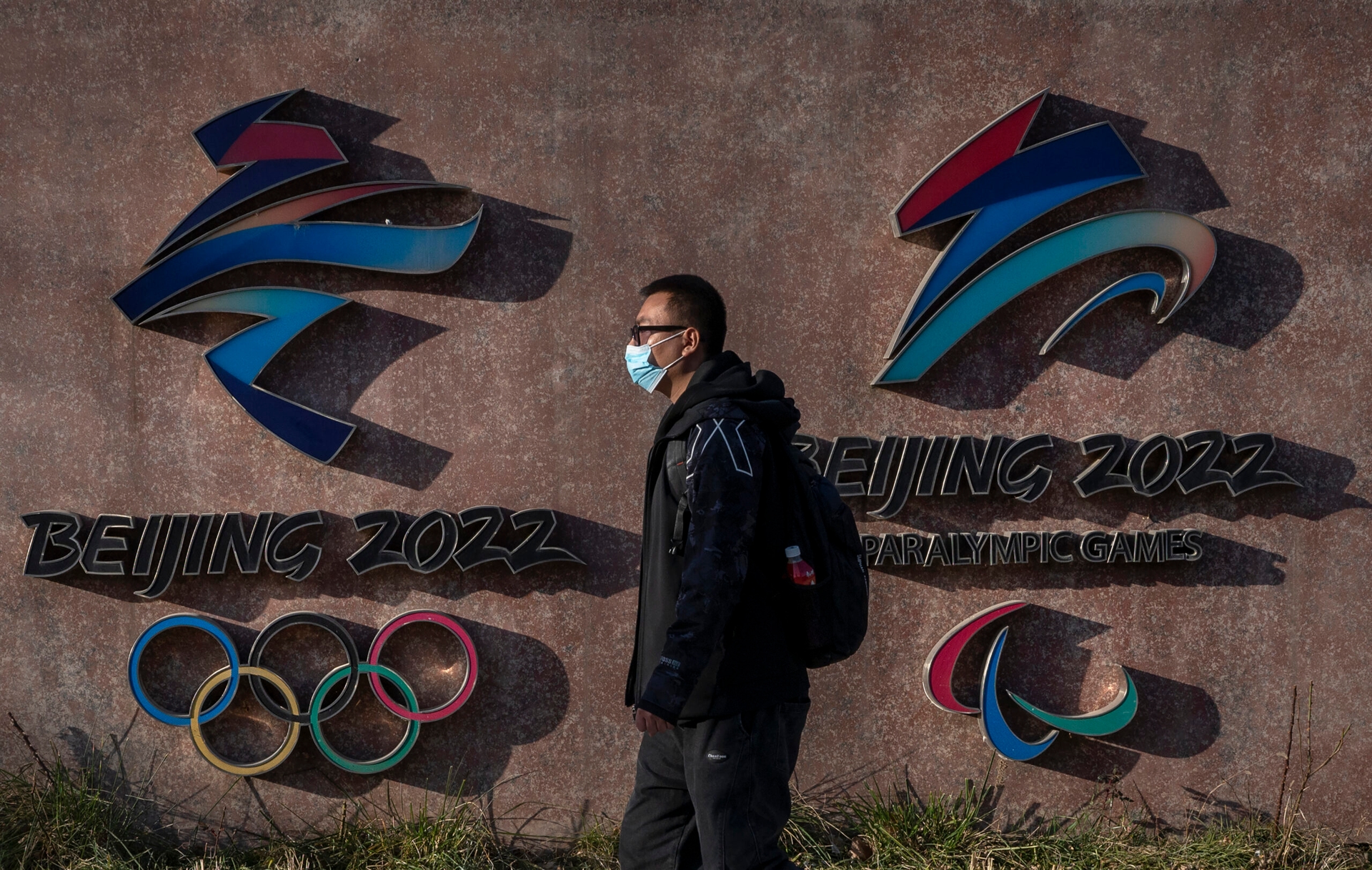 Americans largely agree that the United States should not fully participate in the 2022 Beijing Winter Olympics in light of ongoing human rights violations by the Chinese government and the recent disappearance of Chinese tennis player Peng Shuai from public life, according to new Morning Consult research. About a quarter of U.S. adults and a third of Republicans, however, don't believe that the diplomatic boycott of the games, announced Monday by the Biden administration, goes far enough.
Just 12% of Americans Oppose Government Protest of Beijing Olympics
U.S. adults were asked which of the following is the most appropriate response for the U.S. to the Beijing Olympics, given the Chinese government's record of human rights violations:
Poll conducted Dec. 3-6, 2021, among 2,200 U.S. adults, with a margin of error of +/-2%.
What the numbers say
In a survey conducted ahead of the White House's Monday announcement, 31 percent of U.S. adults said a diplomatic boycott of the Beijing Olympics, which allows American athletes to compete but prevents U.S. government officials from attending, is the most appropriate action for the country to take. By comparison, 24 percent preferred a total boycott that would prevent American athletes from participating in the games. Just 12 percent of Americans said the U.S. shouldn't engage in any type of boycott.
Democrats were more likely to favor a diplomatic boycott over a total boycott by a margin of 38 percent to 23 percent. Independents were also more likely to back a diplomatic boycott (26 percent) over a full boycott (18 percent). Republicans, on the other hand, were slightly more likely to prefer a total boycott (32 percent) over a diplomatic boycott (27 percent).
Nearly half of U.S. adults (46 percent) said they have heard "a lot" or "some" information about the global concern for the well-being of Peng, who vanished from public life after she alleged that a former high-level Chinese government official sexually assaulted her. (She has since reappeared in videos from China's state media, though that hasn't completely quelled concern for her safety.) Thirty-eight percent of U.S. adults were familiar with China's treatment of ethnic minorities, including the Uyghurs, which White House Press Secretary Jen Psaki called "egregious" in her announcement of the diplomatic boycott.
The impact
Asked why the Biden administration opted against a full boycott, Psaki said the administration didn't want to "penalize athletes who have been training, preparing for this moment." The United States Olympic and Paralympic Committee has been vocal in its opposition to keeping athletes from competing in Beijing and expressed support Monday for the administration's decision. The diplomatic boycott of the Beijing Games, which are scheduled for Feb. 4-20, is the first official U.S. government protest of an Olympics since the 1980 Summer Games in Moscow, when President Jimmy Carter led an effort to keep American athletes from participating in response to the Soviet invasion of Afghanistan.
Majority of Americans Support Brands Cutting Ties With Beijing Olympics
U.S. adults were asked whether they support or oppose brands and companies taking each of the following actions in light of the Peng Shuai situation:
Poll conducted Dec. 3-6, 2021, among 2,200 U.S. adults, with a margin of error of +/-2%.
What the numbers say
A majority of U.S. adults surveyed (58 percent) said they would support companies pulling their support of the Beijing Olympics in light of the uncertainty about Peng's safety, while just 12 percent of respondents said they would oppose such a move. Furthermore, Americans were more likely to oppose companies sponsoring the Beijing Olympics (39 percent) than to support them doing so (29 percent).
The impact
Now that the government has taken its stand, U.S.-based companies such as Coca-Cola Corp., Airbnb Inc., Intel Corp., Procter & Gamble Co. and Visa Inc. are likely to face increasing pressure to defend their sponsorship of the Beijing Games. Last month, Human Rights Watch blasted the Olympics' TOP sponsors, along with U.S. broadcaster NBC, for their silence in response to questions about the Chinese government's actions.
Meanwhile, there are troubling signs unrelated to geopolitics about the Winter Games' potential to engage the American public. The share of Americans aware that the next Olympics are scheduled for winter 2022 (prior to being prompted with questions about a boycott) was just 26 percent, a figure that remained unchanged from a late October poll. Meanwhile, the share of respondents who expect to watch "a lot" or "some" of the Beijing Olympics (44 percent) was 36 percent lower than at roughly the same point prior to last summer's Tokyo Games, which were the least-viewed Olympics on record.
The poll was conducted Dec. 3-6, 2021, among 2,200 U.S. adults, with a margin of error of plus or minus 2 percentage points. The sample included 903 Democrats, whose results carry a margin of error of 3 points, as well as 662 independents and 635 Republicans, for whom the margin of error is 4 points.
Alex Silverman previously worked at Morning Consult as a reporter covering the business of sports.
We want to hear from you. Reach out to this author or your Morning Consult team with any questions or comments.
Contact Us