Farm Consumer Confidence Recovers From August Slump, Despite Ongoing Trade War
Agricultural worker consumer sentiment jumped 6.5 points this week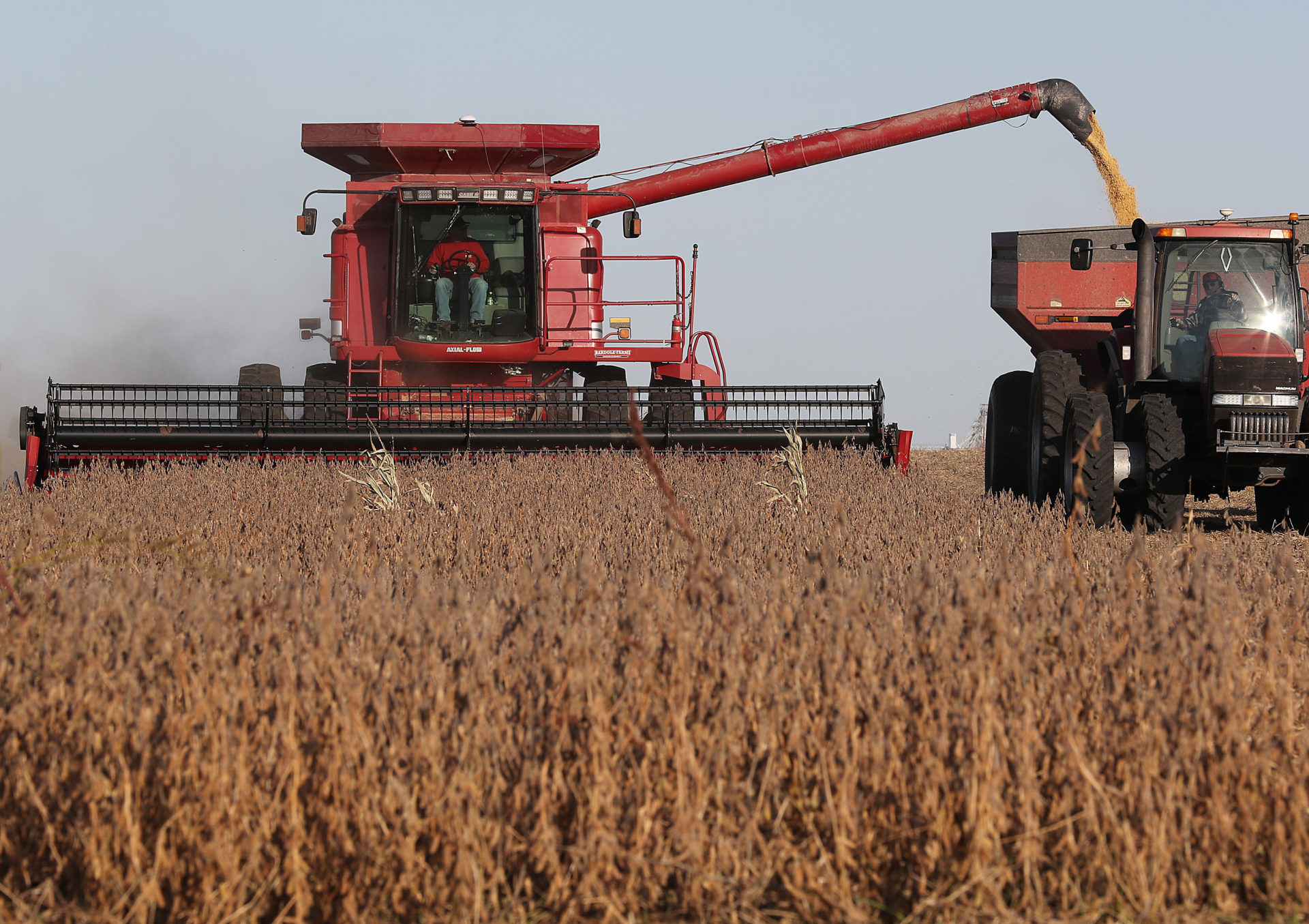 Key Takeaways
Overall consumer sentiment rose a modest 0.2 points to 112.

Consumer confidence among agricultural workers is higher year over year.
Farmers are increasingly confident in the economy, despite arguments that President Donald Trump's trade war with Beijing is straining the U.S. farm belt. 
Farmers are an important demographic — at least symbolically — to Trump in the wake of escalating tensions between China and the United States. The administration has worked to buoy farmers' opinions since the beginning of the trade war, providing $20 billion in aid for farmers hurt by China's scaleback of soybean purchases, which have only recently resumed.
Some data suggests that farmers are suffering in the wake of the trade war. Chapter 12 farm bankruptcies skyrocketed 24 percent year over year, according to a recent report from the American Farm Bureau Federation. Still, recent thaws in trade tensions could be making their way to farm country.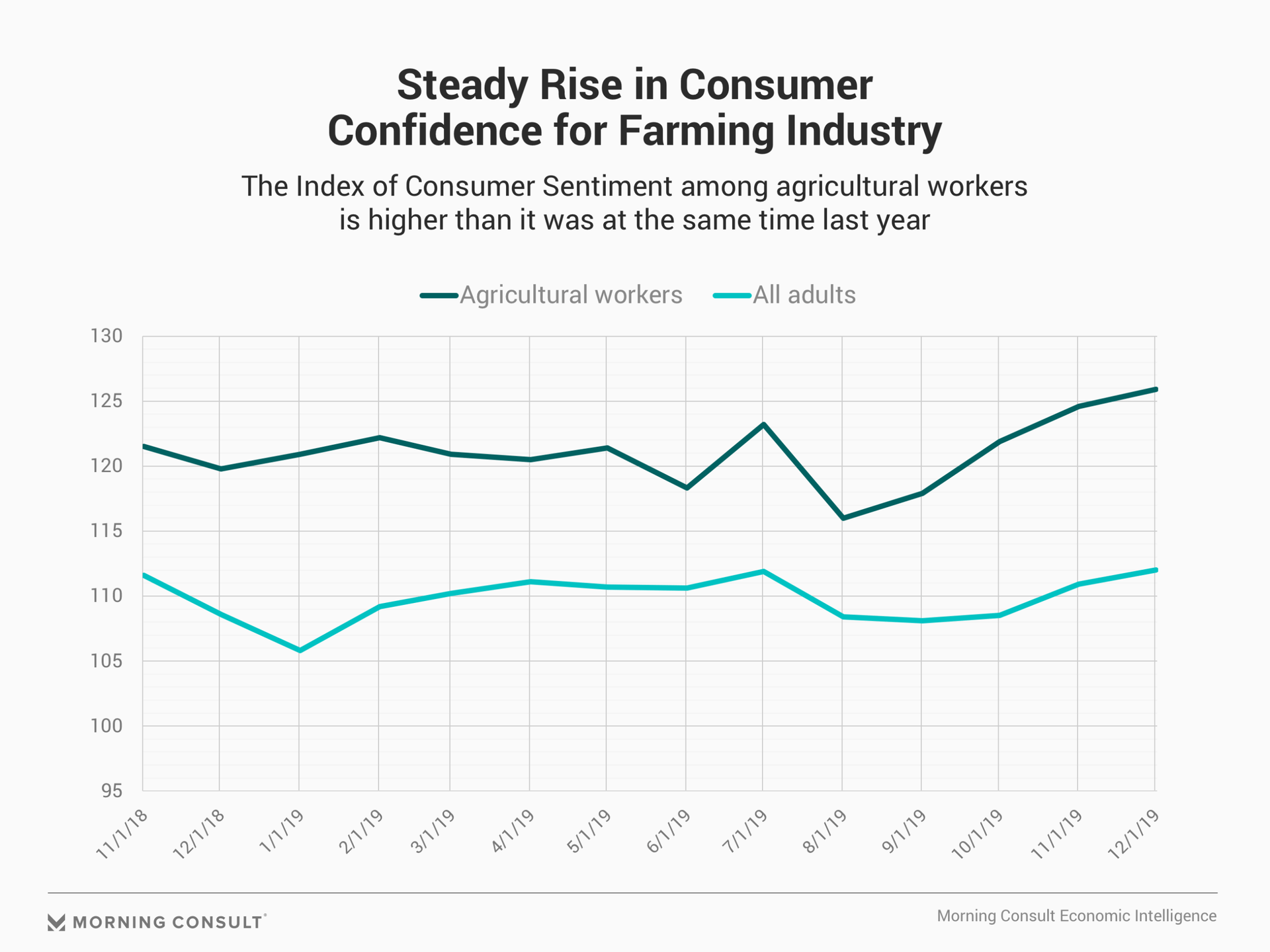 Confidence among agricultural workers fell in the double-digits over the summer. Since then, confidence has sharply recovered. 
This week, the agriculture Index of Consumer Sentiment jumped 6.5 points to 127.4, according to new Economic Intelligence data from Morning Consult, well -above the 100 line that divides positive from negative impressions of economic outlook. 
"U.S. farmers export their livestock and crops around the world, so they're exposed to international trade shocks in a way that waiters or doctors are not," said John Leer, senior director for Morning Consult Economic Intelligence. "When you compare the agriculture sector to the broader U.S. economy, you can see directly how sensitive farmers are to international trade compared to U.S. consumers, more generally."
Consumer confidence on the farm is rising at a faster pace than the country as a whole. The Index of Consumer Sentiment for all adults rose a modest 0.2 points to 112 this week, continuing its upward swing. 
Morning Consult's aggregate indices are based on daily surveys of 7,500 U.S. adults. Morning Consult Economic Intelligence data draws upon surveys that ask each respondent the same five questions as the University of Michigan's Surveys of Consumers. (A detailed explanation of the methodology can be found here.)
Claire Williams previously worked at Morning Consult as a reporter covering finances.
We want to hear from you. Reach out to this author or your Morning Consult team with any questions or comments.
Contact Us