For The New York Times, a Democratic Primary Endorsement With Little Impact
Klobuchar's, Warren's support unchanged among Democratic primary voters, paper's readers after endorsement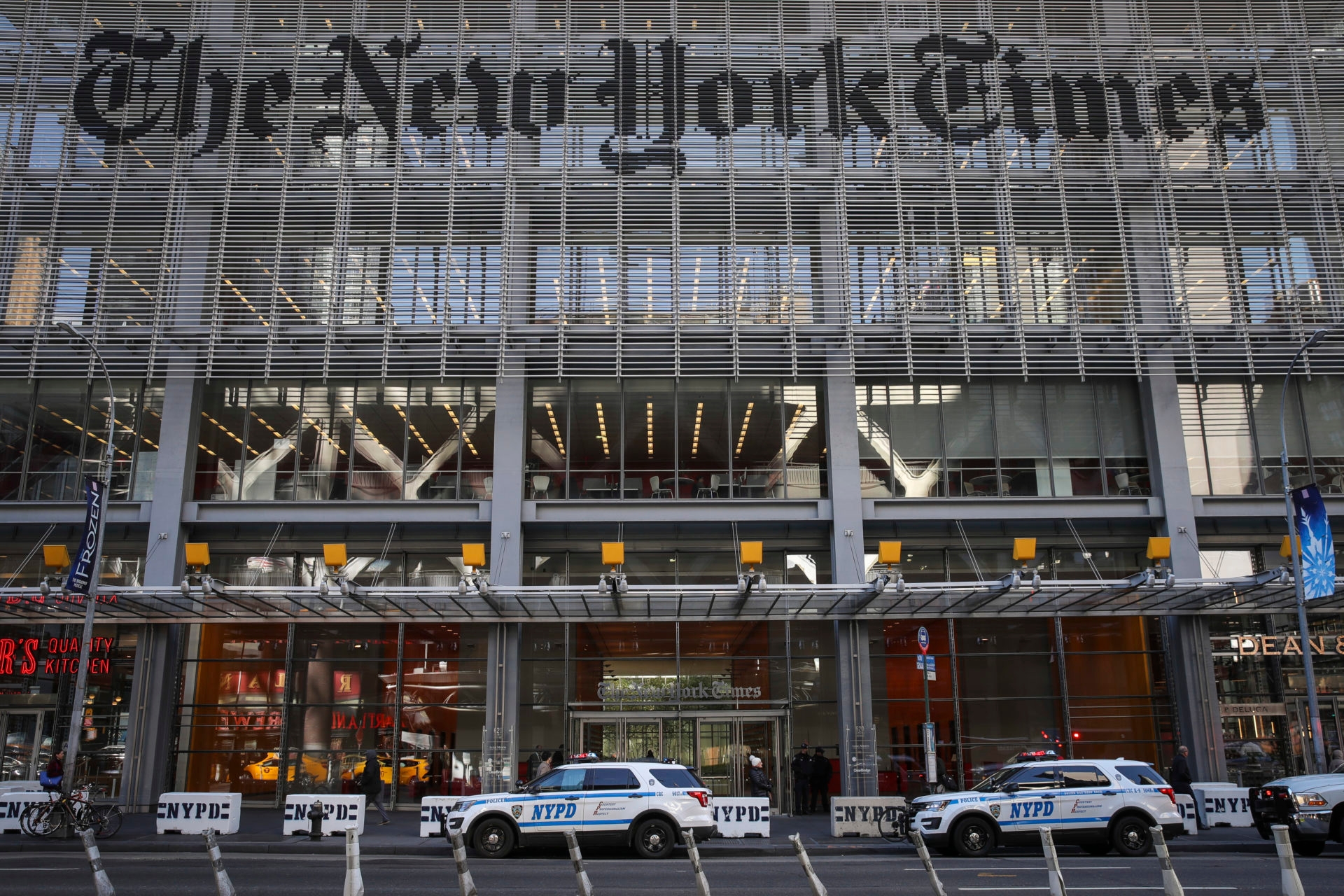 Key Takeaways
Warren's and Klobuchar's respective third- and fifth-place standing among NYT readers mirrors their overall vote share.

54 percent of Times readers expressed favorable views of Klobuchar, up 8 points since before its endorsement.
Sens. Elizabeth Warren of Massachusetts and Amy Klobuchar of Minnesota saw no significant increases in support following their joint endorsement by The New York Times on Jan. 19, both among the overall Democratic primary electorate and among the paper's readers.
But according to the latest Morning Consult polling tracking the Democratic primary, the paper's endorsement preceded a boost in the share of voters nationwide with favorable opinions of Klobuchar as she and the candidates enter the last week before the first nominating contest in Iowa.
According to the Jan. 20-26 survey of 17,836 Democratic primary voters, Warren's and Klobuchar's standing among the Gray Lady's readers was unchanged from the previous week's poll, and mirroring their support among the broader primary electorate.
Behind former Vice President Joe Biden and Sen. Bernie Sanders (I-Vt.), Warren places third among Times' readers, with 18 percent first-choice support. Klobuchar, with 5 percent support, is in fifth place, clocking in behind the race's two former mayors, Michael Bloomberg of New York City and Pete Buttigieg of South Bend, Ind.
The overall sample has a margin of error of 1 percentage point, while the sample of Times readers has a 6-point margin of error.
The paper's readers account for less than 5 percent of the voters who indicated they may vote in the Democratic primary or caucus in their states. It's a slightly larger share of the population than those who identify as readers of the other major national daily newspapers, The Wall Street Journal and The Washington Post, whose editorial pages have not picked sides in the Democratic contest.
In its nod to the two women, The Times identified Warren and Klobuchar as the candidates "best equipped" to lead the debate between two visions for the future of the Democratic Party. In the paper's view, Klobuchar embodies a party that accepts Trump as an "aberration" and that a return to "normal" is possible, while Warren best represents the wing that wants the country's political and economic status quo upended.
While the paper's endorsement did not move support, it appears it may have had a positive impact on its readers' views about Klobuchar. 
Compared with the polling conducted prior to The Times' endorsement, the share of readers with favorable views of Klobuchar jumped 8 points, to 54 percent, while those who said they had unfavorable opinions of her fell 5 points, to 16 percent.
For Warren, already almost universally known by Democratic primary voters, the impact on her favorability rating was not significant, with no notable difference between readers of the paper and Democratic primary voters. Overall, 64 percent of Democratic primary voters have favorable views of Warren and 21 percent have unfavorable views.
Eli Yokley is Morning Consult's U.S. politics analyst. Prior to his current role, Eli was Morning Consult's senior reporter covering U.S. politics. Eli joined Morning Consult in 2016 from Roll Call, where he reported on House and Senate campaigns after five years of covering state-level politics in the Show Me State while studying at the University of Missouri in Columbia, including contributions to The New York Times, Politico and The Daily Beast. Follow him on Twitter @eyokley. Interested in connecting with Eli to discuss his analysis or for a media engagement or speaking opportunity? Email [email protected].
We want to hear from you. Reach out to this author or your Morning Consult team with any questions or comments.
Contact Us