For Voters, Trump's Border Wall Is at the Bottom of Proposed Priorities
Most voters don't want a shutdown to achieve policy goals in general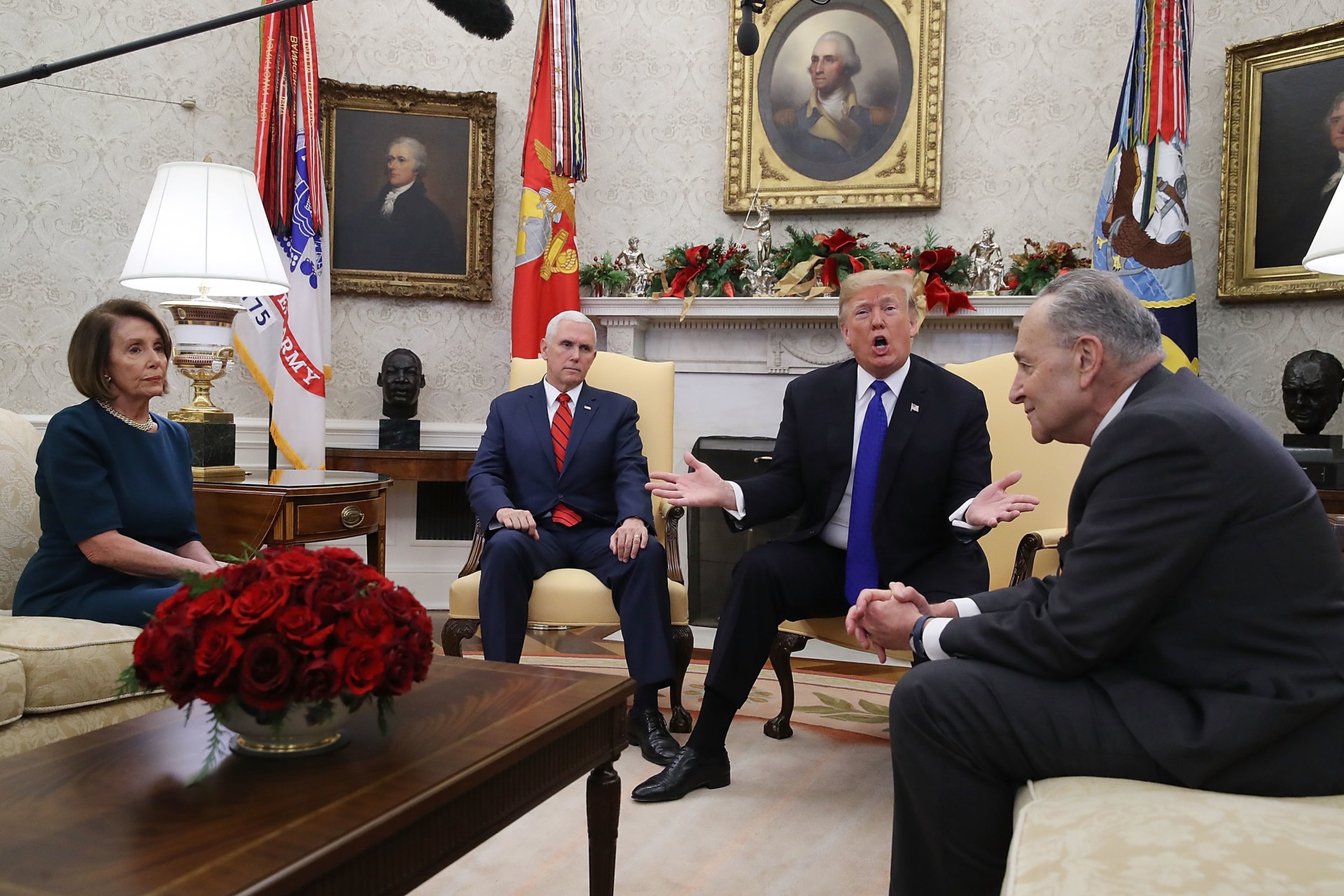 Key Takeaways
22% of all voters list the wall as a "top priority," the lowest of all 10 issues surveyed.

55% of voters said increased funding for the wall is not important enough for a shutdown; 31% said it was.
President Donald Trump has spent much of the past month saying it's imperative that Congress helps him build his proposed border wall with Mexico. But as lawmakers searched for a deal with the White House to avert a partial government shutdown, a new Morning Consult/Politico poll shows voters place wall funding at the bottom of a list of 10 actions they say should be a top priority for Congress.
According to the Dec. 14-16 poll, construction of the border wall was listed by 22 percent of all voters listing it as a "top priority." By contrast, health care reform led the list of top priorities at 43 percent. The poll has a margin of error of 2 percentage points.
As a Friday deadline to keep the government open approached, the White House appeared to soften its position from the president's comments last week that he would happily take the blame for a shutdown. Speaking Tuesday on Fox News, White House press secretary Sarah Huckabee Sanders signaled that the administration might be exploring other options.
"At the end of the day, we don't want to shut down the government; we want to shut down the border," she said.  
On Capitol Hill, top Democrats voiced opposition to a proposal that was being floated by Republicans to give the Trump administration a $1 billion pot of money to use for immigration enforcement, in addition to a $1.6 billion bipartisan Senate plan for border security. Despite Republican majorities in both chambers, some Democratic votes are necessary in order to get any kind of legislation through the Senate, and it's not clear House Republicans have the votes to pass a stopgap funding bill on their own either.
"We are not supporting what they proposed, which is a billion-dollar slush fund for the President to implement his immigration policies," said House Minority Leader Nancy Pelosi (D-Calif.) after a meeting with Senate Democratic Leader Chuck Schumer of New York on Tuesday.
Fifty-five percent of voters said increased funding for the border wall is not important enough for a shutdown, compared with 31 percent who said it was.
When asked the same question in November, the numbers were the same among all voters, but Republicans appear to have been sympathetic to the president's messaging. The latest poll found 60 percent of Republicans said wall funding was important enough for a shutdown, up 11 points from the November survey. 
On the subject of government shutdowns in general, 65 percent of voters said lawmakers should take all necessary steps to avoid one and achieve their policy goals another way – along with 66 percent who said the same of the president.
But even GOP voters said there were more important things for Congress to work on. Forty-three percent said building the wall should be a top priority for Congress, compared with 48 percent who would prefer to see a broader package overhauling the immigration system or measures to reduce the federal budget deficit.
Four in 10 voters (41 percent) said they would blame Trump for a shutdown, along with 10 percent who said they would blame Republicans in Congress. Thirty-one percent of voters said they would blame Democrats in Congress.
Eli Yokley is Morning Consult's U.S. politics analyst. Prior to his current role, Eli was Morning Consult's senior reporter covering U.S. politics. Eli joined Morning Consult in 2016 from Roll Call, where he reported on House and Senate campaigns after five years of covering state-level politics in the Show Me State while studying at the University of Missouri in Columbia, including contributions to The New York Times, Politico and The Daily Beast. Follow him on Twitter @eyokley. Interested in connecting with Eli to discuss his analysis or for a media engagement or speaking opportunity? Email [email protected].
We want to hear from you. Reach out to this author or your Morning Consult team with any questions or comments.
Contact Us