GOP Lawmakers Expected to Draft Bill to Expand Telehealth Services Under Medicare
House Ways and Means Committee legislation intended to reduce unnecessary, expensive emergency room visits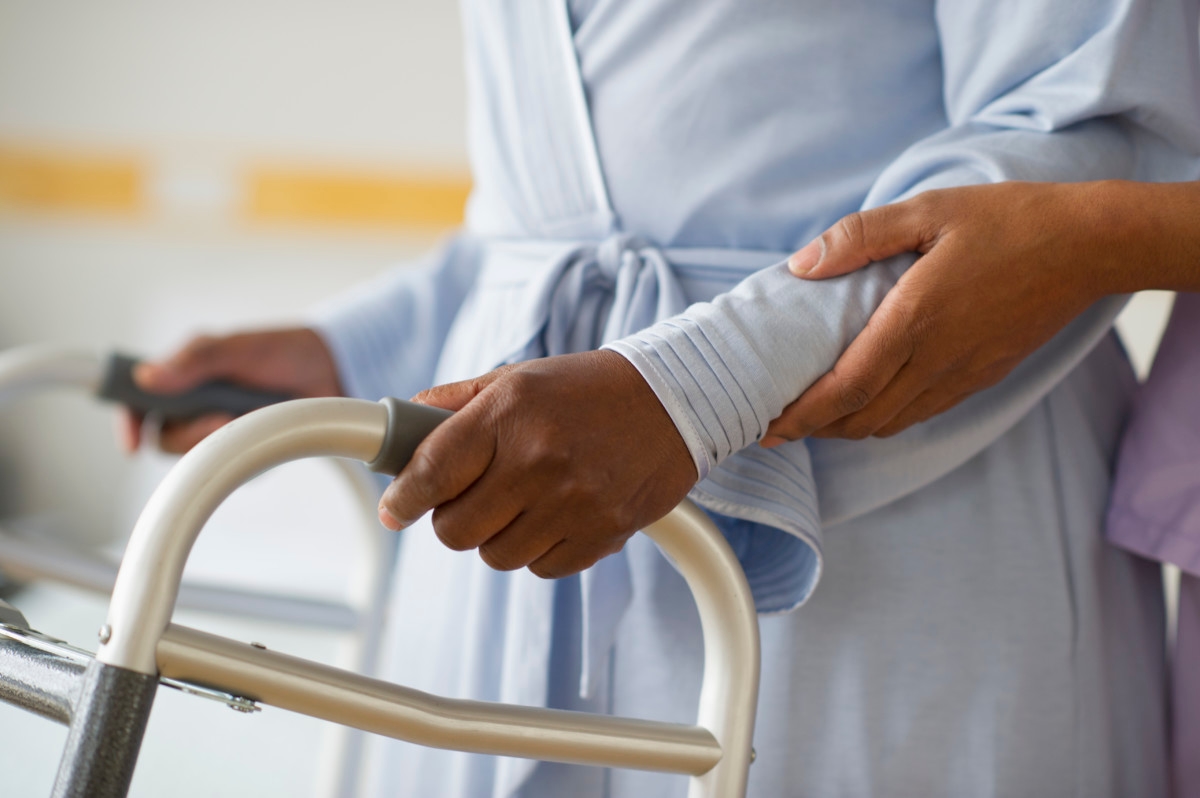 The House Ways and Means Committee is drafting legislation that would expand the coverage of telehealth services under Medicare, according to a House GOP committee aide, with the goal of addressing a big inefficiency in the U.S. health care system – expensive, unnecessary hospital visits.
A broad coalition of health care stakeholders who are lobbying for the measure says it could save the government a lot of money while improving care for many Medicare beneficiaries.
The bill has yet to be completed. Supporters are optimistic that the legislation could gain leverage on Capitol Hill in spending negotiations this fall because of its potential to save money.
A House GOP committee aide declined to say when the measure would be publicly released but confirmed that the legislation being drafted is aimed at reducing unnecessary hospitalizations and emergency department visits by Medicare patients, such as those in nursing homes.
"It's fairly well recognized that people who are living in nursing homes and other long-term care facilities have relatively high rates of emergency room visits," Tricia Neuman, senior vice president of Kaiser Family Foundation, said in a phone interview Tuesday. "Many of these events are potentially avoidable with care managed in a different way for people when they're in the nursing home."
Telemedicine tends to be a rare area of bipartisan support on health care, but Ways and Means Committee Democrats did not respond to requests for comment about whether they are involved in drafting the bill.
Traditional Medicare only covers a limited set of telehealth services. That makes companies such as Call9, a startup based in New York that installs first responders in nursing homes and uses videoconferencing to connect patients to remote emergency physicians, ineligible for reimbursement for treating Medicare beneficiaries.
Medicare covers "very little, and they spend even less on technology-enabled care," Joel White, executive director of Health IT Now, which is lobbying for the measure, said in a phone interview Monday. "This is an effort to bring modernization to the Medicare program by applying a new model that would prevent unnecessary hospitalizations."
Call9 is a member of Health IT Now, which represents an array of health care companies and groups on technology issues.
The budget deal that President Donald Trump signed into law in February included a bill that allows private Medicare Advantage plans to cover and reimburse an expanded array of telehealth services, such as those performed by Call9. But that legislation did not expand coverage for seniors enrolled in traditional Medicare.
That leaves out a big portion of patients that Call9 receives payment for treating. As of January 2018, approximately 64 percent of Medicare beneficiaries were covered by traditional Medicare, while about 36 percent were enrolled in a Medicare Advantage plan or other health plans, according to federal data.
Call9 Chief Executive Timothy Peck said he has met with dozens of lawmakers this year to discuss the legislation, and he has found that one of his service's biggest selling points is the potential to reduce health care costs.
Most nursing homes do not have a physician on staff at all hours, Peck said, and it is common for caretakers at nursing homes to send a patient to the hospital for a treatment that could be done at the home if a doctor were present to diagnose the patient. By using Call9, remote doctors are able to diagnose patients and advise caretakers to prevent unnecessary hospitalizations.
A study by Precision Health Economics concluded that Call9 was able to reduce hospitalizations in nursing homes where it operates by about 80 percent, saving payers about $8 million per a 200-bed nursing facility annually.
The company currently has shared-savings contracts with insurance companies and Medicare Advantage plans. But Peck said he also wants to be able to enter into a value-based arrangement with Medicare in which Call9, the government and nursing homes would all share in the savings generated from reducing unnecessary hospital visits.
"We want to be able to treat patients in markets where there is not a lot of Medicare Advantage," Peck said in an interview on April 4. "There needs to be a way to get paid doing that."
Jon Reid is a research editor for domestic and world politics at Morning Consult. Prior to his current role, he was a politics editor with Morning Consult's editorial division. Jon joined Morning Consult from Bloomberg Industry Group, where he reported on telecommunications policy and edited newsletters. He graduated from Arizona State University. Follow him on Twitter at @JonTReid.
We want to hear from you. Reach out to this author or your Morning Consult team with any questions or comments.
Contact Us