California, Texas and New Jersey Employers Have the Most to Lose From H-1B Restrictions
Trump administration's visa restrictions could hinder innovation hubs' long-term ability to attract foreign talent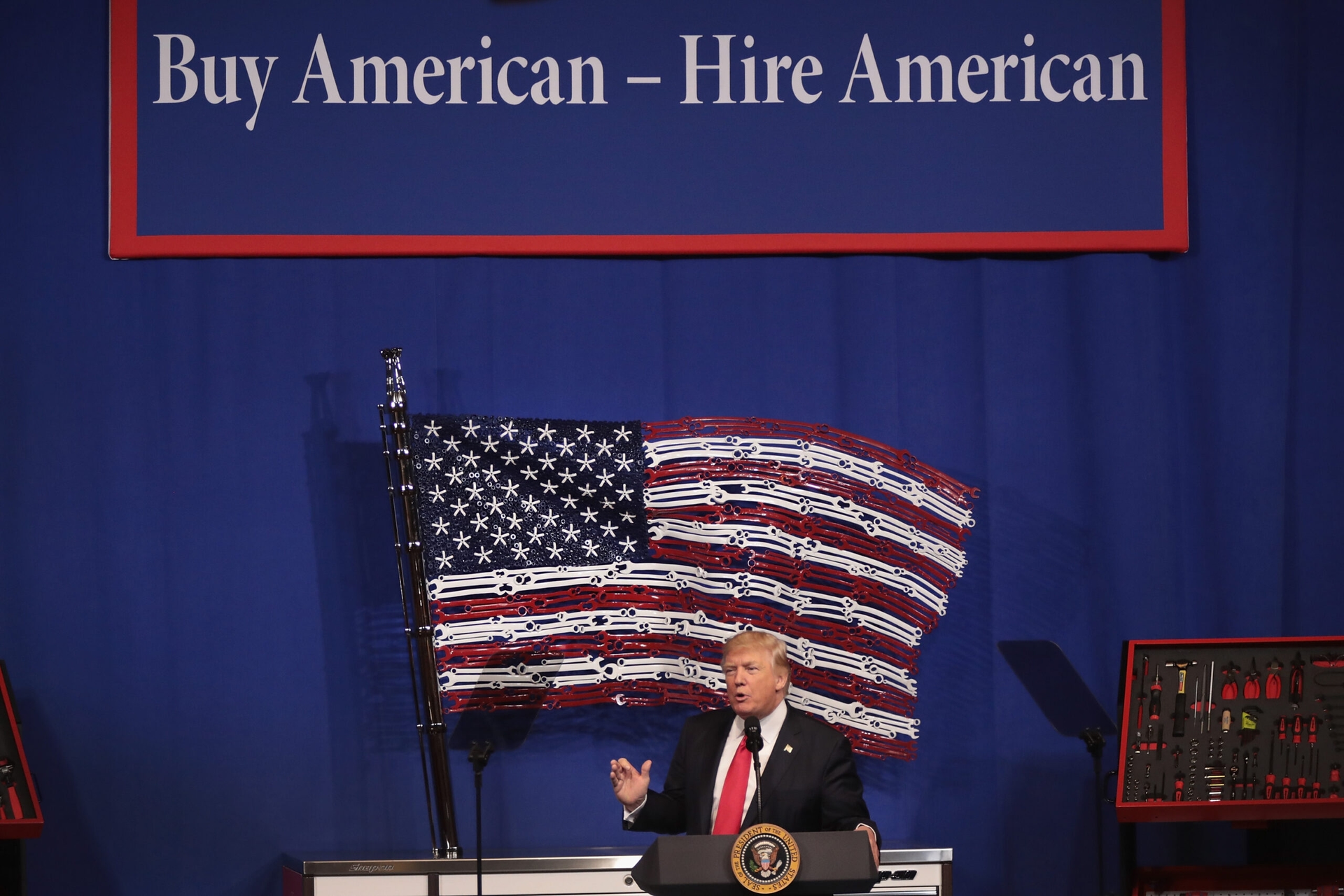 Key Takeaways
Since 2015, the number of H-1B visa approvals in California grew 66% to 80,849 in fiscal year 2019.

Texas and New Jersey employers had the next highest approval numbers, with more than 40,000 each last year.
The innovation economies in California, Texas and New Jersey could stand to be hit the hardest in the long term as a suspension on awarding new H-1B visas continues through the end of the year, according to a Morning Consult analysis of U.S. Citizenship and Immigration Services data. 
Since the 2015 fiscal year, employers based in California and Texas have received the largest number of approvals for H-1B visas, while New Jersey and New York were right behind. Each state is home to renowned or rapidly growing innovation hubs that rely on hiring high-skilled, international workers annually through the H-1B program, which is popular with employers in the science, technology, engineering and math fields and awards new visas annually at the beginning of October.
But as the pandemic drags on, the Trump administration has extended its temporary suspension of new H-1B visa applications in an executive order through the end of the year, claiming foreign workers pose "an unusual threat" to U.S. employment opportunities during the coronavirus pandemic. Large tech companies, meanwhile, are worried that any restriction to the H-1B visa system will leave them unable to fill critical STEM roles without access to international applicants, as indicated in an amicus brief filed in August by a group of companies including Amazon.com Inc., Facebook Inc., Apple Inc., Twitter Inc., Microsoft Corp. and Netflix Inc. The brief warned that even a temporary suspension of these visa programs, including H-1B, will "stifle innovation, hinder growth, and ultimately harm U.S. workers, businesses, and the economy more broadly in irreparable ways."
While the rise in remote work during the pandemic gives tech companies looking to attract overseas workers a bit of leeway now, Dr. John Horn, an economics professor at Washington University in St. Louis, said the temporary suspension still takes away a key recruitment tool for U.S. companies.
"If I know I have H-1B visas, then you as a star engineer in India are going to be more likely to come work for me because when COVID restrictions end, you can now come to work for me in California," Horn said.
The impact the temporary H-1B visa suspension could have on innovation hubs in the United States -- including California's Silicon Valley, Texas' growing hubs in Austin and Dallas and the New York City metro area -- would be more long term, Horn said, although how employers are affected depends on how they have been utilizing the visas. 
While the tech industry has long said it leans on the H-1B program to make up for the dearth of qualified workers in the United States, critics of the program have warned that the program is being used to instead lure skilled foreign workers with entry-level salaries. Companies who are using the visas to replace U.S. workers with lower-salaried employees will find it more costly to innovate, Horn said, while those who are using it in an additive way because of a lack of skilled U.S. candidates will end up slowing their innovation down without a qualified workforce.
If the restrictions remain, Horn said, it could force large technology companies to consider expanding their footprint globally, rather than inside the United States.
"If California can't get H-1B visas and that causes a Facebook or Apple or Google to decide to expand operations in other countries, then it's not just the loss in the H-1B workers, but also the loss of ancillary workers, both at those tech firms and in the broader ecosystem of the community that provides services to those workers," he said.
The potential long-term impacts the H-1B restrictions could have on Silicon Valley's status as an innovation hub also relies heavily on the outcome of the November presidential election, Horn added.
While President Donald Trump is expected to continue to target immigration into the United States through his "America First" agenda, Democratic presidential candidate Joe Biden's platform calls for reforming the H-1B and similar visa programs targeting high-skilled workers; wages between visa and non-visa status employees would be equal before then expanding the number of visas allotted each year.
Sam Sabin previously worked at Morning Consult as a reporter covering tech.
We want to hear from you. Reach out to this author or your Morning Consult team with any questions or comments.
Contact Us