School Starts Next Month, but Congress Is Still Debating How to Close the Homework Gap
Many schools will rely on online instruction in some capacity in the fall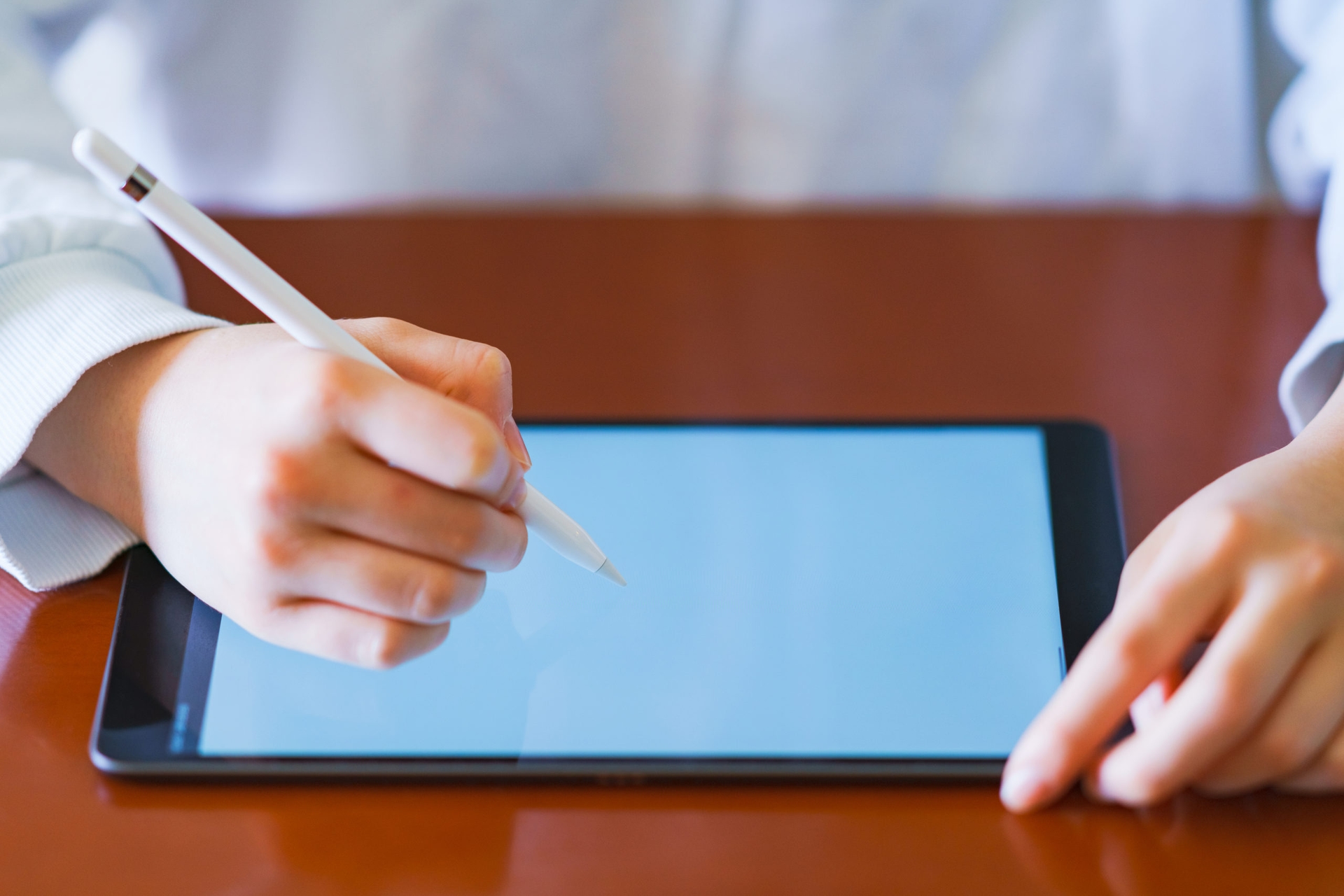 With many schools preparing to return to digital learning in one form or another in a matter of weeks, students, teachers and other school officials who lack at-home internet access and devices are left with an unanswered question: Will more federal funds be funneled to school districts to close the educational digital divide?
Across the country, school districts are grappling with how to proceed with fall semester instruction, with some, like San Diego and Los Angeles, opting to continue online-only classes and others leaning toward a hybrid schedule where students alternate between in-person instruction and online lessons. Either model threatens to further widen the digital divide among students, teachers and other school officials who lack high-speed internet connections in their homes, pressuring Congress to act in the next three weeks before leaving Washington for August recess.
"We don't want to have kids go to a fast food restaurant to be able to get" internet service, said Rep. Bob Latta of Ohio, the ranking Republican on the House Energy and Commerce communications subcommittee, in an interview. "It's important to get the dollars out there."
According to a June report from Common Sense Media, a children's technology and education advocacy group, roughly 30 percent of the 50 million public school students who had to learn remotely last semester due to the coronavirus pandemic lacked adequate internet speeds or devices to sustain effective distance learning at home. Thirty-five percent of those students are Native American, 30 percent are Black, about a quarter are Latino and 18 percent are white. 
The report also showed that even in the state with smallest digital divide, New Hampshire, 1 in 5 students still lacked adequate high-speed internet access that wasn't provided through a mobile device.
"I'm treating the next three weeks as a serious push to get a bill done," said Danny Weiss, a strategic adviser for Common Sense Media. "As people who cover and live in Washington know, that can fall apart, but I'm taking it seriously."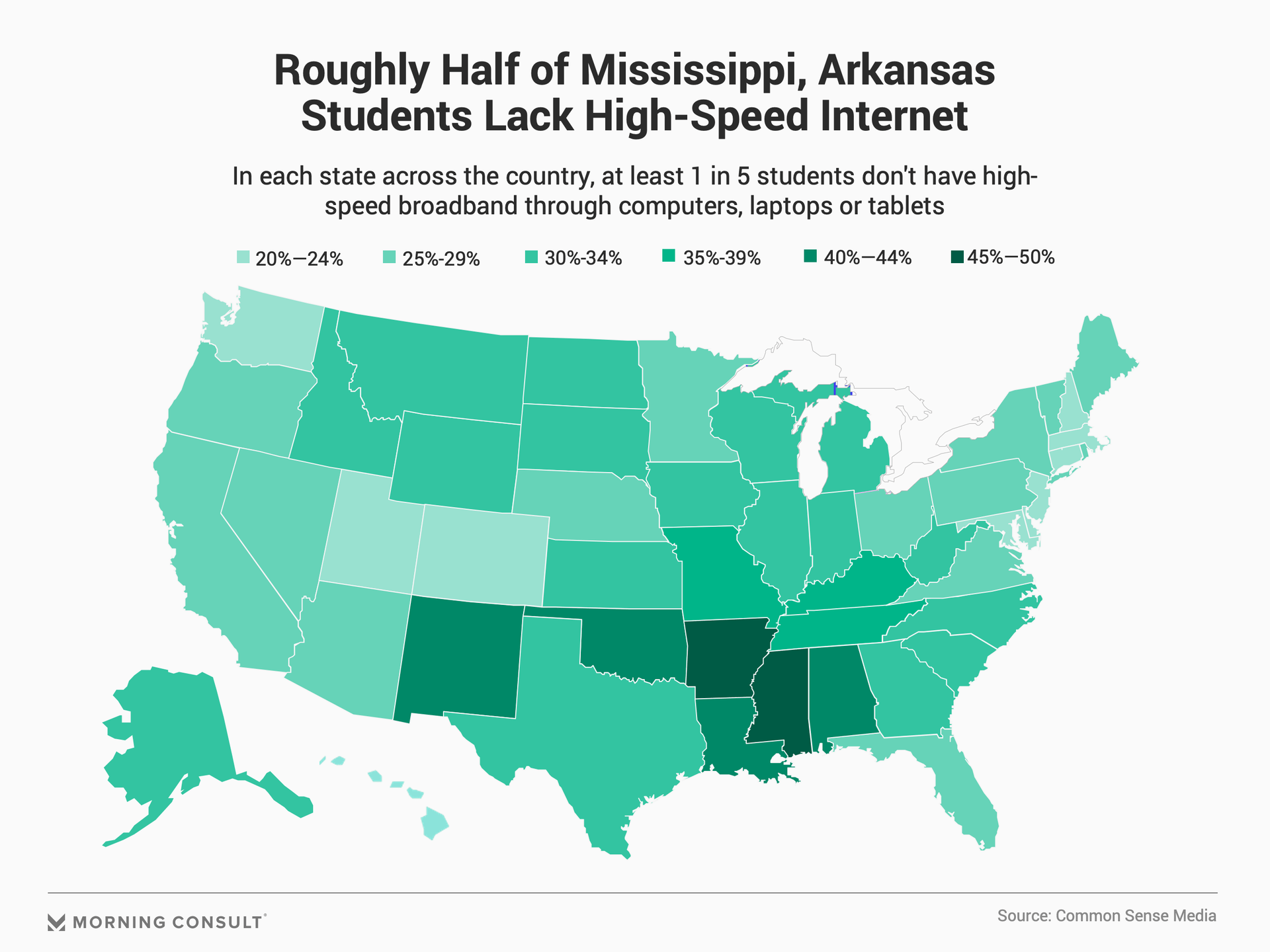 Little progress has been seen this summer on proposals aimed at closing that gap by providing Wi-Fi hotspots or laptops to in-need students and teachers. Although lawmakers on either side of the aisle agree that the issue is a high priority, they disagree on the best ways forward. 
Democrats favor a plan that would provide federal dollars to the Federal Communication Commission's E-rate program, which provides subsidies for schools and libraries to set up internet connections. So far, the Democratic-led House has passed two spending bills that include upwards of billions in additional emergency E-rate funding to provide devices and Wi-Fi hotspots to students and teachers. And Assistant Senate Minority Leader Patty Murray (D-Wash.) and Senate Minority Leader Chuck Schumer (D-N.Y.) have introduced the Coronavirus Child Care and Education Relief Act, which addresses national child care and education issues and includes Massachusetts Sen. Ed Markey's legislation that provides $4 billion to beef up E-rate. 
"Regardless of whether schools reopen in person, remotely, or a hybrid of both, we must provide federal support to close the homework gap and ensure that students of color, students whose families have low-incomes, and rural students don't fall further behind," Murray said in a statement, adding that she's pushing to include this bill in the next coronavirus relief package.
But Republican leaders on the issue worry that going through the E-rate program would set a dangerous precedent, since Congress doesn't typically appropriate money to the FCC's Universal Service Funds programs, and are instead looking at other ways to set up an emergency system to dole out the money.
And a Republican spokesperson for the House Energy and Commerce Committee said they're looking for a solution to "help keep people connected without just throwing money at the problem," adding that the members have expressed concerns that amending E-rate could take longer than setting up a stand-alone emergency funding program similar to E-rate. 
And a Senate Commerce aide said Chairman Roger Wicker (R-Miss.) is still vetting possible legislative frameworks, but pointed to the emergency fund established at the FCC to distribute emergency telehealth funding as an example of how school connectivity monies could be distributed in a faster manner. 
Randi Weingarten, president of the American Federation of Teachers, said the need for digital funding before classes start is so urgent that they'll be happy with whatever mechanism Congress lands on. Currently, AFT is advocating for $1.5 billion for broadband expansion through funding for Wi-Fi hotspots and connected devices to students and library patrons, as well as $4 billion for emergency home-connectivity needs.
"Covid is not going to be over anytime soon, and regardless of if we have some in-school schooling this fall, kids are still going to have to do a lot of things on their devices," Weingarten said. 
If Congress fails to provide funding in the next three weeks, one avenue could still exist through the FCC. Democratic Commissioner Jessica Rosenworcel has been advocating for the commission to use its emergency powers to change the E-rate rules so it can support efforts to loan hot spots to students, although Chairman Ajit Pai argues that the E-rate program is legally barred from funding broadband services beyond school and library premises.  
"For the millions of students across the country stuck in the homework gap because they have no internet access at home, this pandemic has been especially cruel," Rosenworcel said in a statement to Morning Consult. "Bold action is required and this is a problem the FCC can help fix right now — and we should." 
Sam Sabin previously worked at Morning Consult as a reporter covering tech.
We want to hear from you. Reach out to this author or your Morning Consult team with any questions or comments.
Contact Us