Among Lower Earners, People of Color Are More Likely Than Whites to Worry About Paying Internet, Phone Bills
New survey comes as FCC's Keep Americans Connected Pledge ends and Congress debates internet subsidies during pandemic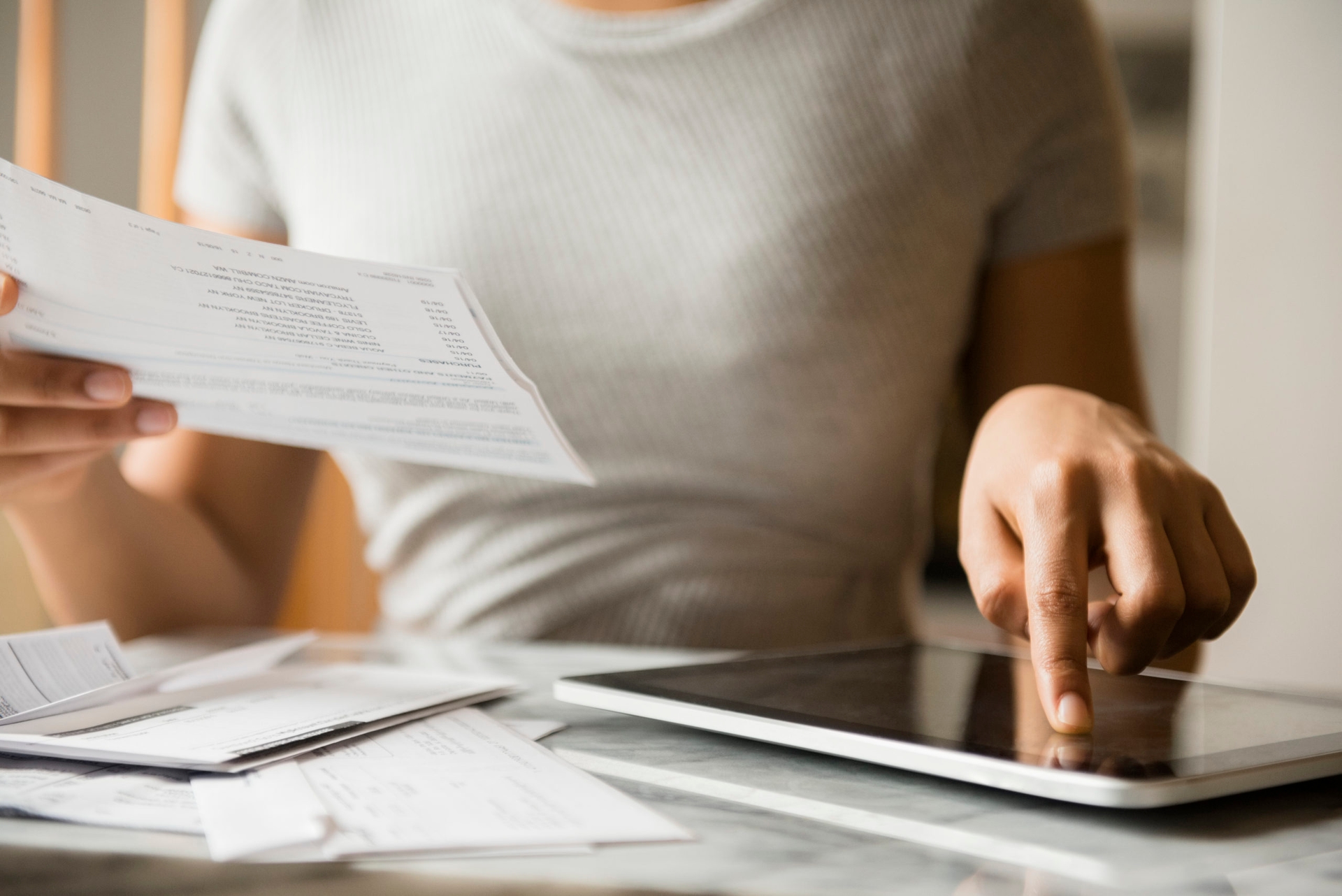 Key Takeaways
Roughly half of lower-income, non-white U.S. adults are at least somewhat concerned about being able to pay their internet and phone bills over the next few months. 

Among lower-income white adults, 37% (internet) and 34% (phone) expressed the same sentiments.
The elimination of the Federal Communications Commission's initiative to keep internet providers from terminating service for customers who can't pay their bills due to the coronavirus pandemic will put lower-income people of color at more risk of losing their at-home connectivity than their white counterparts, a new Morning Consult poll suggests.
According to the survey, 30 percent of Black, Hispanic and other non-white adults who earn less than $50,000 a year say they have missed at least one payment on an internet bill since the pandemic started in January, compared to 14 percent of lower-income whites. And about half of lower-income people of color say they are at least somewhat worried about being able to pay for their cell phone coverage and high-speed internet connection at home in the next few months, compared to 37 percent of white lower-income adults who said the same about their internet bill and 34 percent about their phone bills. 
The survey was conducted June 24-28 among 2,200 U.S. adults and has a margin of error of 2 percentage points. The subsamples of lower-income white adults and lower-income people of color have margins of error of 3 points and 5 points, respectively.
Since March, more than 800 companies have signed onto the FCC's Keep Americans Connected pledge promising to not terminate service for any residential or small business customers who miss payments due to the economic upheaval caused by the pandemic, which has created a stronger dependence on internet service as communities continue to live their lives online. However, the pledge ends Tuesday and FCC Chairman Ajit Pai has said the commission doesn't plan to extend it -- prompting providers to decide how they should work with customers who have fallen behind on their payments and leaving lower-income non-whites especially vulnerable to having their at-home service cut off, per the survey data.
According to the survey, 41 percent of all adults and lower-income adults, believe the FCC's pledge should extend through the end of the public health crisis. But an FCC spokesperson said in a statement that "broadband and telephone companies, especially small ones, cannot continue to provide service without being paid for an indefinite period of time." 
During testimony before the Senate Commerce Committee earlier in June, Pai called on Congress to pass legislation in July dedicating funds to internet service providers so they can continue to defer customer payments during the pandemic. And the chairman encouraged providers to maintain service for customers for another month, noting that Charter Communications Inc. is waiving part of the past-due balances while Verizon Communications Inc. plans to enroll customers into a payment plan. 
In Congress, a hodgepodge of legislative solutions to expand internet access and affordability have cropped up in recent weeks as conversations shift from immediate solutions addressing the pandemic's impact to more long-term recovery plans. But advocates note that lawmakers have started to fall into two divergent lanes, with Republicans mostly focusing on expanding broadband coverage in rural communities and Democrats zeroing in on making internet and phone services affordable in regions that are already covered. 
"There is a lot of discussion right now about ensuring that every area has phone or internet service that they can purchase, and that's certainly important, but if consumers can't actually afford the service that's available to them, they won't be able to get connected or stay connected in the long term," said Jenna Leventoff, senior policy counsel at Public Knowledge, a public interest group that advocates for giving consumers better internet access. 
"When that happens, then they're missing out on basically every facet of their lives," she said.
Over the past few months, advocates have also called for a renewed focus on the FCC's Lifeline program, which provides a $9.25 monthly subsidy for qualifying lower-income Americans' monthly telephone and internet service. In June, a coalition of eight advocacy groups called on the FCC to require all participating Lifeline providers to give customers unlimited voice minutes and texting, which is currently set at a minimum of at least 1,000 minutes. The FCC also expanded the set of program's qualifications, allowing those who were recently laid off due to the pandemic to more easily gain access to the benefit. 
However, pandemic-inspired changes to the Lifeline program could face an uphill battle: customer awareness. According to the survey, 69 percent of lower-income adults have either heard not much or nothing at all about the Lifeline program's existence, despite the program being in place since 1985. Among lower-income people of color, 38 percent have at least heard some about the program, compared with 27 percent of white lower-income adults. 
Overall, enrollment numbers in the Lifeline program have declined since the tail end of the Obama administration from 13.1 million subscribers in 2015 to 6.9 million subscribers in 2019, according to data from the Universal Service Administrative Co., which operates the FCC program. 
Angela Siefer, executive director of the National Digital Inclusion Alliance, said a contributing factor to the low level of awareness is that no one is responsible for advertising the subsidy. "Those who are eligible don't know, and our social systems that support our most vulnerable, they don't know," she said.
As Congress and policymakers continue to mull possible funding options to expand Lifeline, as well as other broadband affordability programs, Siefer said it's important to think beyond the pandemic since the problem of people not having internet isn't unique to the virus. 
"There's a discomfort by some folks looking at a long-term broadband benefit," Siefer said, "but this moment in time has, at least, it being discussed, which is really essential because we have to figure it out."
Sam Sabin previously worked at Morning Consult as a reporter covering tech.
We want to hear from you. Reach out to this author or your Morning Consult team with any questions or comments.
Contact Us