How the Live Theater Industry Is Enticing Weary Audiences to Come Back
Roughly 2 in 5 consumers say they're comfortable seeing live theater as of early September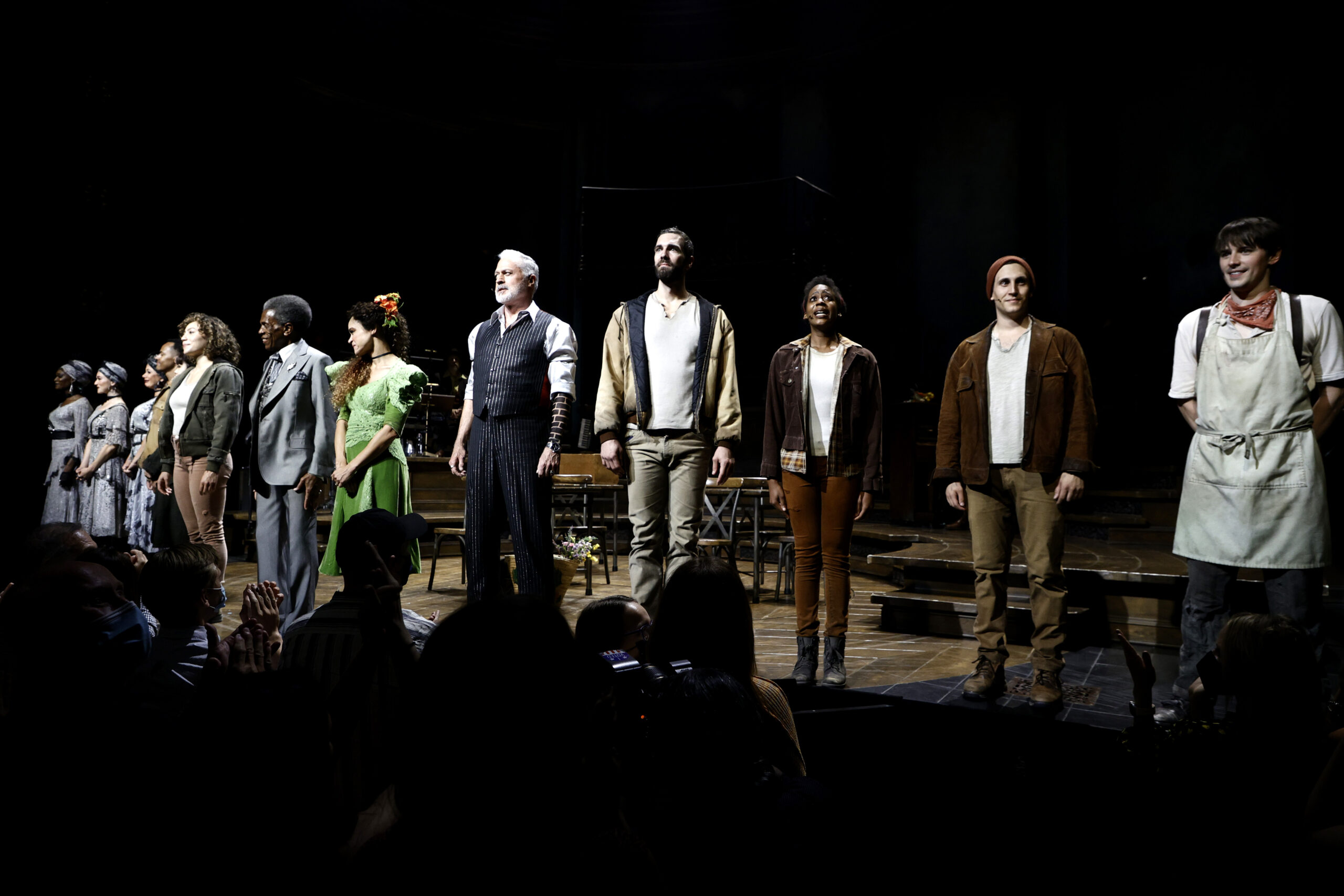 Key Takeaways
38% of U.S. adults currently feel OK checking out a theater performance, down 10 percentage points from a July 4 high of 48%.

Millennials are most comfortable seeing a theater performance, while baby boomers are least comfortable.

15% of consumers said they would feel comfortable attending a theater performance in the next month, while another 22% said it would be more than six months before they would feel OK doing so.
A year and a half after going dark, the lights are getting bright on Broadway again. Nearly 30 shows, including hits like "Hamilton" and "Dear Evan Hansen," will return to the stage over the next two months. But the coronavirus' delta variant is sparking newfound concerns among consumers, leaving the theater industry to face the mighty challenge of coaxing theatergoers of all ages back to in-person performances.
It will be a tough sell. In general, the American public remains hesitant to attend live theater performances on Broadway or anywhere else, according to Morning Consult's Return to Normal tracker. On Sept. 5, 38 percent of adults said they felt OK heading to the theater, down 10 percentage points from a Fourth of July high of 48 percent. For an industry that already caters mostly to high-income earners, any drop in consumer comfort is noteworthy -- especially as it readies to turn the lights back on after months of collecting cobwebs.
Roughly 2 in 5 Adults Are Comfortable Heading to a Theater Performance
Share of respondents who said they were comfortable attending a theater performance now
Weekly surveys are conducted among roughly 2,200 U.S. adults and have a margin of error of +/-2%.
Comfort among respondents living in the northeast, where a large share of Broadway patrons reside, was roughly in line with the greater population, as 39 percent said they felt comfortable attending a theater performance. That marked a 6-point drop from July 4's 45 percent. Still, 65 percent of Broadway's 15 million attendees during the 2018-19 season were tourists from outside the New York City area, according to a report from the Broadway League, the industry's trade organization.
For Jim Glaub, founder of the digital marketing agency Super Awesome Friends, which represents several Broadway and off-Broadway shows, audience comfort matters above all else.   
"The first big challenge is customer confidence — that the theater is safe and that they feel that they are being taken care of in regards to safety guidelines and protocols," Glaub said.
To that end, the Broadway League has set strict new safety protocols for audiences and employees, requiring both masking and also vaccinations against COVID-19. A recent pact between the Actors' Equity Association and the Broadway League also agreed to improved HVAC standards for better ventilation.
"The pandemic has really created the energy and opportunity for many of these older historical buildings to invest in upgrades to their HVAC systems," said Dr. Blythe Adamson, founder and epidemiologist at public health company Infectious Economics. "We're seeing many theater buildings replacing the filters that they have within their ventilation systems with MERV 13 and higher filters that are able to trap and filter out the virus."
The stakes are high. Pre-pandemic, the theater industry contributed more than 300,000 work weeks each season for stage actors, according to Actors' Equity Association's annual study, and helped fuel New York City's economy, contributing $14.7 billion and supporting 96,900 jobs during the 2018-19 Broadway season, the most recent year data is available. 
To achieve a robust recovery, theaters will need to find ways to appeal to a wider range of customers than normal, Glaub said. The average age of the Broadway visitor during the 2018-19 season was about 42 years old, according to the Broadway League's most recent statistics, placing them in the Generation X age bracket. Per the latest Return to Normal data, millennials (45 percent), Gen Zers (42 percent) and Gen Xers (41 percent) are most comfortable attending theater performances, while baby boomers -- a historically important demographic for live theater across the U.S. -- lag behind at 31 percent. 
"There's going to be a lot of eyes towards the younger demographic," Glaub said, "because they are more open to going into the theater than perhaps a more traditional older theater audience."  
Before the pandemic, "Beetlejuice" found a young following through organic growth on TikTok, which inspired other shows to utilize the social media app for promotion. The latest is "The Lion King," which will livestream its opening number via TikTok when the show reopens on Tuesday. 
Glaub said continuing these campaigns on social media platforms, including Instagram and Facebook, will play a crucial role in drawing in capitalizing on younger audiences' higher comfort with returning to theaters, relative to their older peers.
22% of Adults Need More Than Six Months to Feel Comfortable at a Theater Performance
Respondents were asked when they would feel comfortable attending a theater performance
Poll conducted Sept. 2-5, 2021, among 2,200 U.S. adults, with a margin of error of +/- 2%.
While productions like "Pass Over" and "Hadestown" have already reopened, the curtain will lift on other major productions this week, including "Hamilton," "Aladdin" and "Chicago," with more shows following throughout the fall and winter. 
According to the Return to Normal tracker, just 15 percent of U.S. adults said they would feel comfortable attending a theater performance in the next month. That's only slightly below the 20% of consumers who said they'd feel comfortable going to the movies, a far more popular indoor activity in a normal environment.
The Broadway League hopes star power can help turn its fortune around. It recently launched a campaign called "This Is Broadway", featuring clips from popular shows and a voiceover from Oprah Winfrey.  
Productions are even bringing back marquee names that they expect will, in turn, help bring back audiences. Actors Miguel Cervantes and Jordan Fisher will return to the title roles in "Hamilton" and "Dear Evan Hansen," respectively, while "Waitress" reintroduced its Grammy-winning composer and lyricist, Sara Bareilles, in the lead role, setting a house record for ticket sales on its reopening night. 
That should be encouraging news for the industry, but more challenges loom this winter. Smaller theaters outside of Broadway won't have the same star power to lure audiences back in the building. Glaub added that the post-holiday performances in January and February-- a traditionally slow stretch for the industry-- will serve as another hurdle on the road to the industry's recovery. And that's just another reason why it's vital to entice consumers of all ages to the theater now.
"You can't sustain a Broadway show with just one group," he said. "You need lots of different types of audiences."
Sarah Shevenock previously worked at Morning Consult as a reporter covering the business of entertainment.
We want to hear from you. Reach out to this author or your Morning Consult team with any questions or comments.
Contact Us