Exclusive: 4 in 5 Consumers' at-Home Viewing Habits Exceed or Remain at Height-of-Pandemic Levels
The share of consumers paying to watch new movies at home is up 14 points from last summer, per Hub Entertainment Research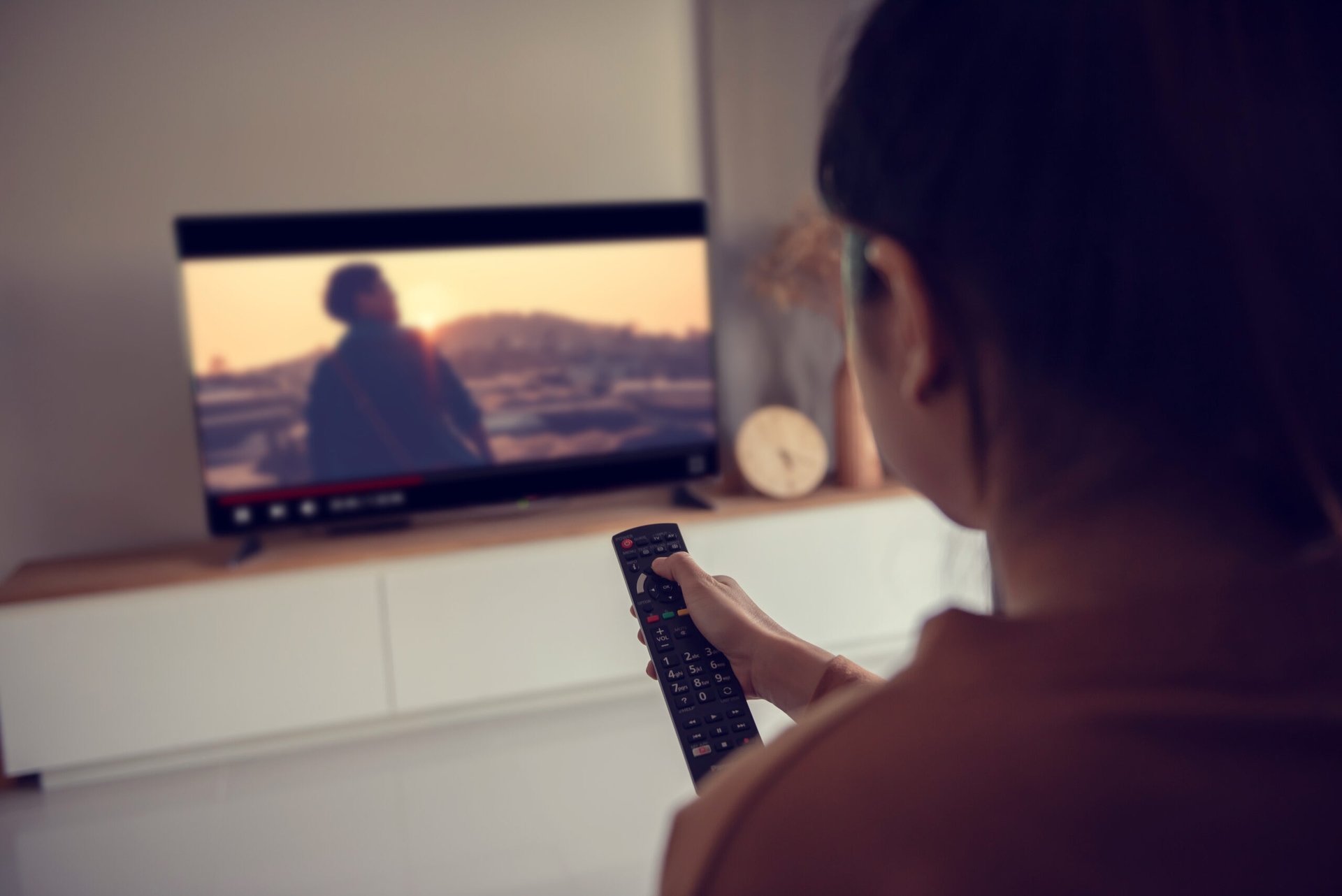 Key Takeaways
39% of pay TV subscribers said they buy or rent pay-per-view movies at least once a week, up 10 percentage points from a February survey.

Per the June survey, a third of respondents said they have paid to stream new movies that skipped the theater because of the pandemic.

Among those who plan to watch new movies in the next year, 38% said they will mostly stream them at home, but a nearly equal share (36%) said they mostly plan to check out new films in the theater.
Movie theaters would happily welcome all of the customers they can get through their doors right now, but new data suggests consumers are in no rush to leave their couches. 
Survey results from Hub Entertainment Research shared exclusively with Morning Consult found that 4 in 5 consumers are spending either more or as much time in front of their TVs at home now as they did during the height of the COVID-19 pandemic.
The survey, which was conducted June 22-29 among 3,000 U.S. consumers ages 14-74 who watch at least one hour of television per week, found that 35 percent said they were watching more TV than they did during the height of the pandemic. Another 45 percent said they're viewing about the same amount as they did then, while 1 in 5 respondents reported watching less. 
One change accelerated by the pandemic was faster releases of new theatrical films at home. Studios took advantage of streaming and video on-demand's popularity and made new titles available at home much quicker than before with many movie theaters closed last year. Prior Hub research found that consumers used an average of 4.8 TV sources in 2020, with that number climbing to 5.7 this year.
Yet even with many theaters back in operation, consumers are still intent on checking films out at home, per Hub's findings. In the June survey, 39 percent of an unspecified number of pay TV subscribers said they buy or rent pay-per-view movies at least once a week, up from 29 percent in February. Sixty-five percent of the demographic said they watch VOD content at the same frequency, an increase of 6 percentage points from February. 
"There are still some behaviors that people have gotten used to now, and that genie is not going to be able to go back in the bottle," said Jon Giegengack, founder and principal at Hub Entertainment Research. Watching first-run movies at home instead of in the theater is a trend he believes "is going to stick around. And it's also one of the ones that's most disruptive to the status quo of how parts of the entertainment business work."
Last summer, Hub found that 19 percent of those surveyed said they had paid to watch a movie that bypassed theaters at home due to the pandemic. However, even with blockbusters such as "F9" and "A Quiet Place Part II" available on the big screen, that share climbed to 33 percent in the most recent survey. 
Some consumers' recent changes in viewing habits, spurred by the pandemic, are likely to stick around: 38 percent of an unspecified number of respondents who said they plan to watch movies in the next year said they will mostly do so at home, though 36 percent said they largely plan to check out new films in the theater. 
Sarah Shevenock previously worked at Morning Consult as a reporter covering the business of entertainment.
We want to hear from you. Reach out to this author or your Morning Consult team with any questions or comments.
Contact Us