Voter Sentiment About Biden's Immigration Handling Drops Underwater
49% disapprove of Biden's handling of immigration issues – up 8 points in two weeks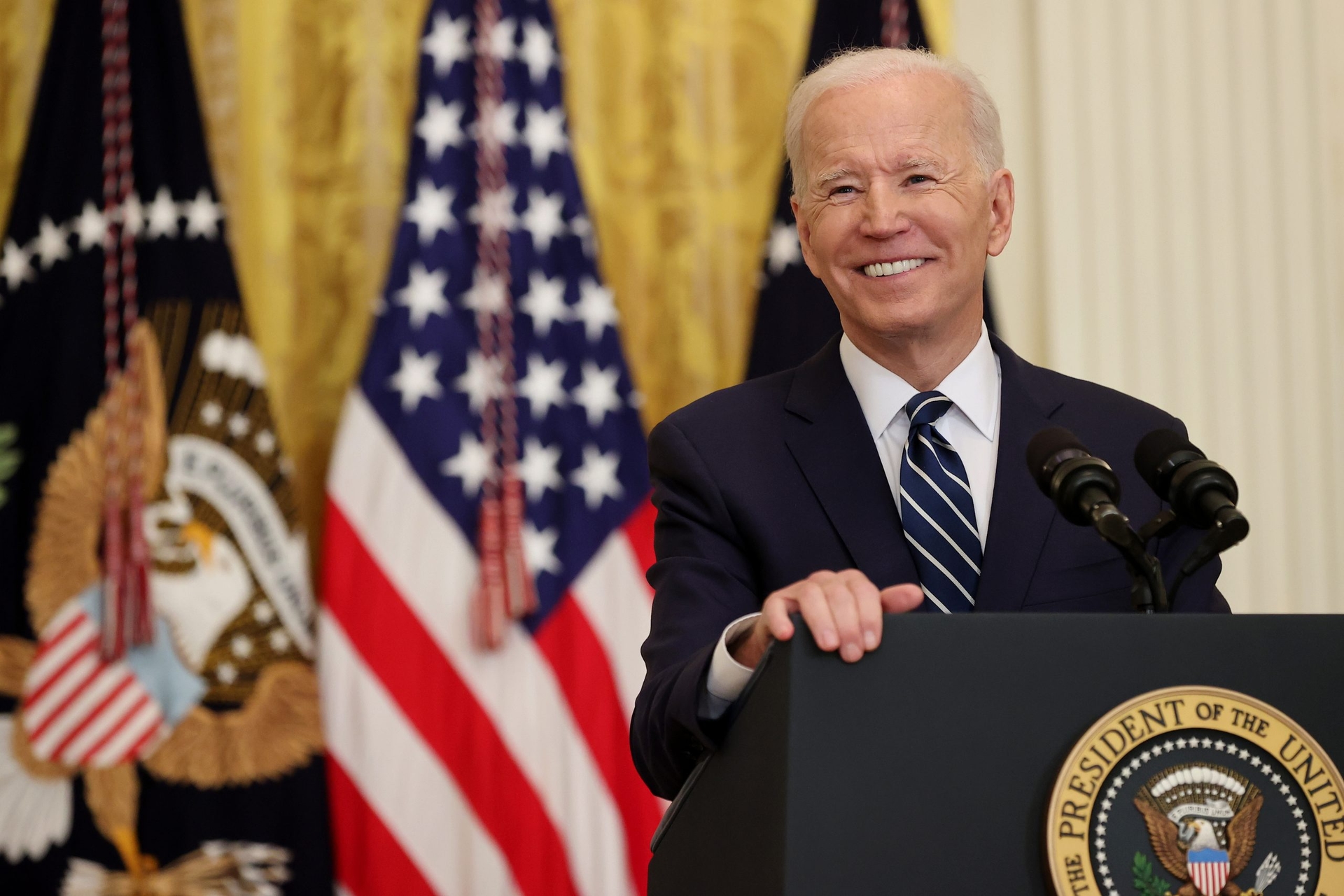 Key Takeaways
Immigration marks the only issue where more voters disapprove than approve of the president's handling.

20% of Democrats disapprove of how Biden's dealing with immigration, up 11 points since he took office.

53% of all voters say Biden's changes to Trump-era border policies -- not seasonal migration -- are causing the current situation at the U.S.-Mexico border.
The surge of migrants arriving at the U.S.-Mexico border has produced something so far unseen in the early days of Joe Biden's presidency: a negative job approval rating.
According to a new Morning Consult/Politico poll, 49 percent of voters disapprove of Biden's handling of immigration issues, up 8 percentage points since mid-March, while 40 percent approve, down 6 points over the same time period.
The rapid movement came from across the political spectrum, with the share of Democrats who disapprove of his handling of immigration increasing 11 points (to 20 percent), and the share of Republicans who said the same up 7 points (to 84 percent), since Biden took office.
Among more than a dozen issues tested – including climate, the pandemic, jobs and the economy – immigration yields Biden's worst numbers among voters of either party and is the only issue where voter sentiment about the president's handling is underwater among the larger electorate.
At the same time, Biden's overall approval rating remains strong: 58 percent approve and 39 percent disapprove as sentiment about his handling of the top-of-mind pandemic improved slightly in the two months since his inauguration.
The latest survey, conducted March 26-29 among 2,043 registered voters with a 2-point margin of error, came as the White House faced increasing scrutiny for its handling of the surge of migration, which polling has shown has caught voters attention.
On the right, it's been dubbed the "Biden border crisis" by the likes of Sen. Ted Cruz (R-Texas), who was among a number of Republicans who recently visited the border. On the left, concerns have been raised about the treatment of young migrants, recalling the critiques against "kids in cages" during the Trump era.
During his first official White House press conference last week, Biden was repeatedly pressed on immigration issues, including about whether the perception that he is a "moral, decent man" is why migrants, and especially unaccompanied minors, are making their way north at the dawn of his presidency. 
"I guess I should be flattered people are coming because I'm the nice guy," he told a reporter, before blaming the issue on seasonal migration, which contributed to a record-setting surge in 2019. "It happens every single, solitary year: There is a significant increase in the number of people coming to the border in the winter months of January, February, March."
While Customs and Border Protection data largely backs up that assertion, voters tend to disagree. 
A slim majority of voters (53 percent) -- including 31 percent of Democrats and more than 4 in 5 Republicans -- said the current situation at the U.S.-Mexico border is the result of the Biden administration's changes to Trump-era migration policies. By comparison, 27 percent of voters said they believed the rise in migration is a seasonal uptick, driven by a 45 percent plurality of Democrats.
Eli Yokley is Morning Consult's U.S. politics analyst. Prior to his current role, Eli was Morning Consult's senior reporter covering U.S. politics. Eli joined Morning Consult in 2016 from Roll Call, where he reported on House and Senate campaigns after five years of covering state-level politics in the Show Me State while studying at the University of Missouri in Columbia, including contributions to The New York Times, Politico and The Daily Beast. Follow him on Twitter @eyokley. Interested in connecting with Eli to discuss his analysis or for a media engagement or speaking opportunity? Email [email protected].
We want to hear from you. Reach out to this author or your Morning Consult team with any questions or comments.
Contact Us