There's Little Consensus Among Democratic Voters on Iowa's and New Hampshire's First-in-the-Nation Status
Half of Democrats are divided over the presidential calendar; the other half is unsure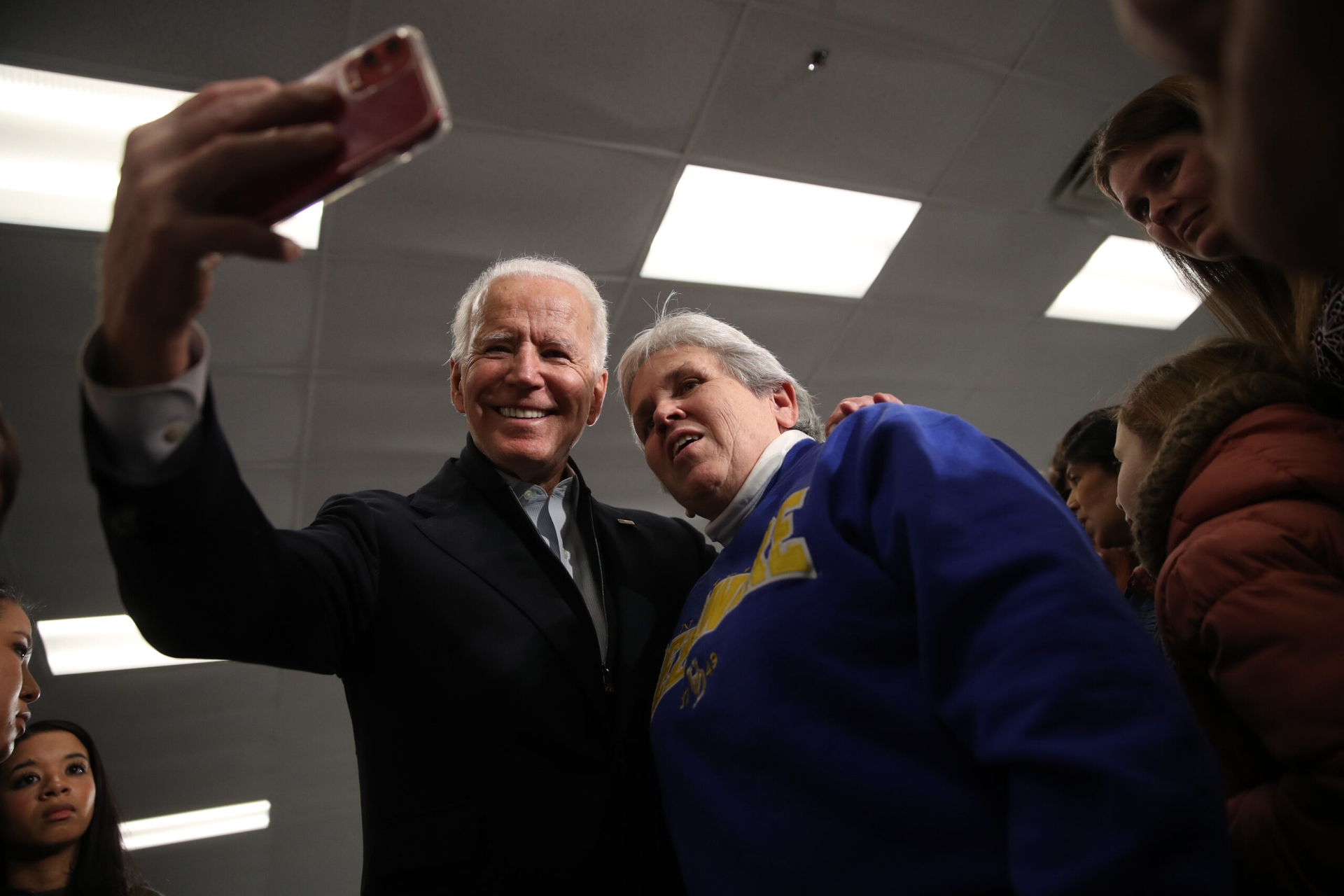 Members of the Democratic National Committee are considering changes to the rules that place Iowa and New Hampshire at the front of the presidential nomination calendar amid mounting progressive criticism that the two overwhelmingly white states should not play such an outsize role in setting the narrative. A new Morning Consult/Politico survey suggests those critics have some way to go in convincing the party's base to crank up the pressure, though there's plenty of room for persuasion.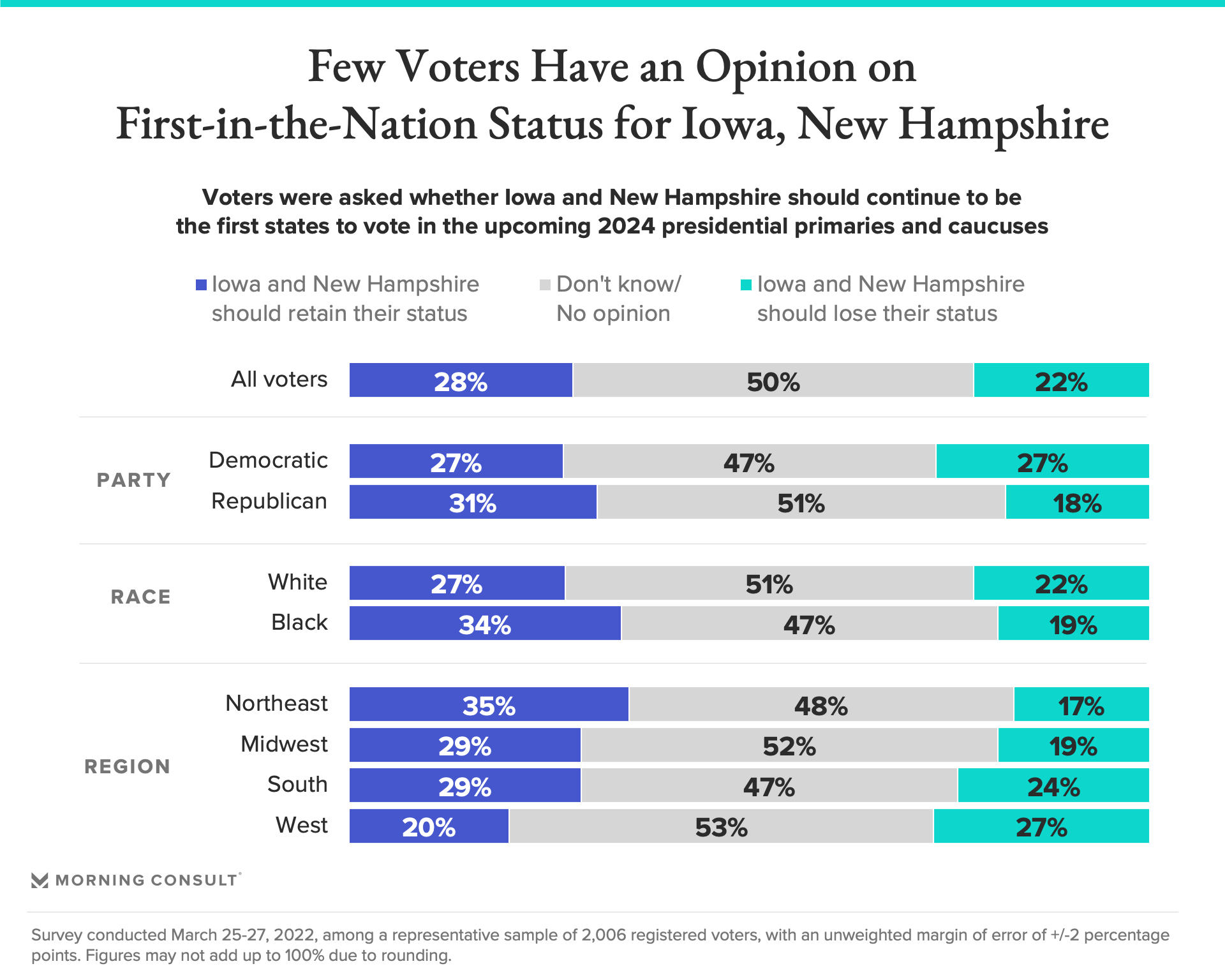 What the numbers say
Just over half of Democrats have an opinion on whether states not named Iowa and New Hampshire should seize that first-in-the-nation status, with 27% in favor of a change and 27% opposed, and the rest unsure or without an opinion.
Republicans are slightly more likely to support sticking with Iowa and New Hampshire, with 31% approving of their position and 18% saying they should lose their status.
Critics of Iowa's and New Hampshire's position on the calendar frequently invoke the states' whiteness as problematic; Black voters are actually slightly more likely than white voters to say those states should retain their place, though Hispanic voters are slightly less likely to hold that view. 
The context
The Republican National Committee appears unlikely to change its rules that give Iowa voters the first say, but the Democratic National Committee has come much closer to potentially overhauling their process after a messy process confirming the 2020 presidential caucus winner, Sen. Bernie Sanders (I-Vt.).
Members of the Democratic National Committee's Rules and Bylaws Committee met Monday to discuss a draft proposal to remake its 2024 nominating contest to prioritize battleground states that hold primaries rather than caucuses. They are set to meet again next month.
The latest Morning Consult/Politico survey was conducted March 25-27, 2022, among a representative sample of 2,006 registered U.S. voters, with an unweighted margin of error of plus or minus 2 percentage points.
Eli Yokley is Morning Consult's U.S. politics analyst. Prior to his current role, Eli was Morning Consult's senior reporter covering U.S. politics. Eli joined Morning Consult in 2016 from Roll Call, where he reported on House and Senate campaigns after five years of covering state-level politics in the Show Me State while studying at the University of Missouri in Columbia, including contributions to The New York Times, Politico and The Daily Beast. Follow him on Twitter @eyokley. Interested in connecting with Eli to discuss his analysis or for a media engagement or speaking opportunity? Email [email protected].
We want to hear from you. Reach out to this author or your Morning Consult team with any questions or comments.
Contact Us