Kobe Bryant's Death Is Most 'Heard-About' News Event Since Parkland, Polling Shows
Three in four Americans said they heard 'a lot' about the death of Bryant, his daughter, Gianna, and seven others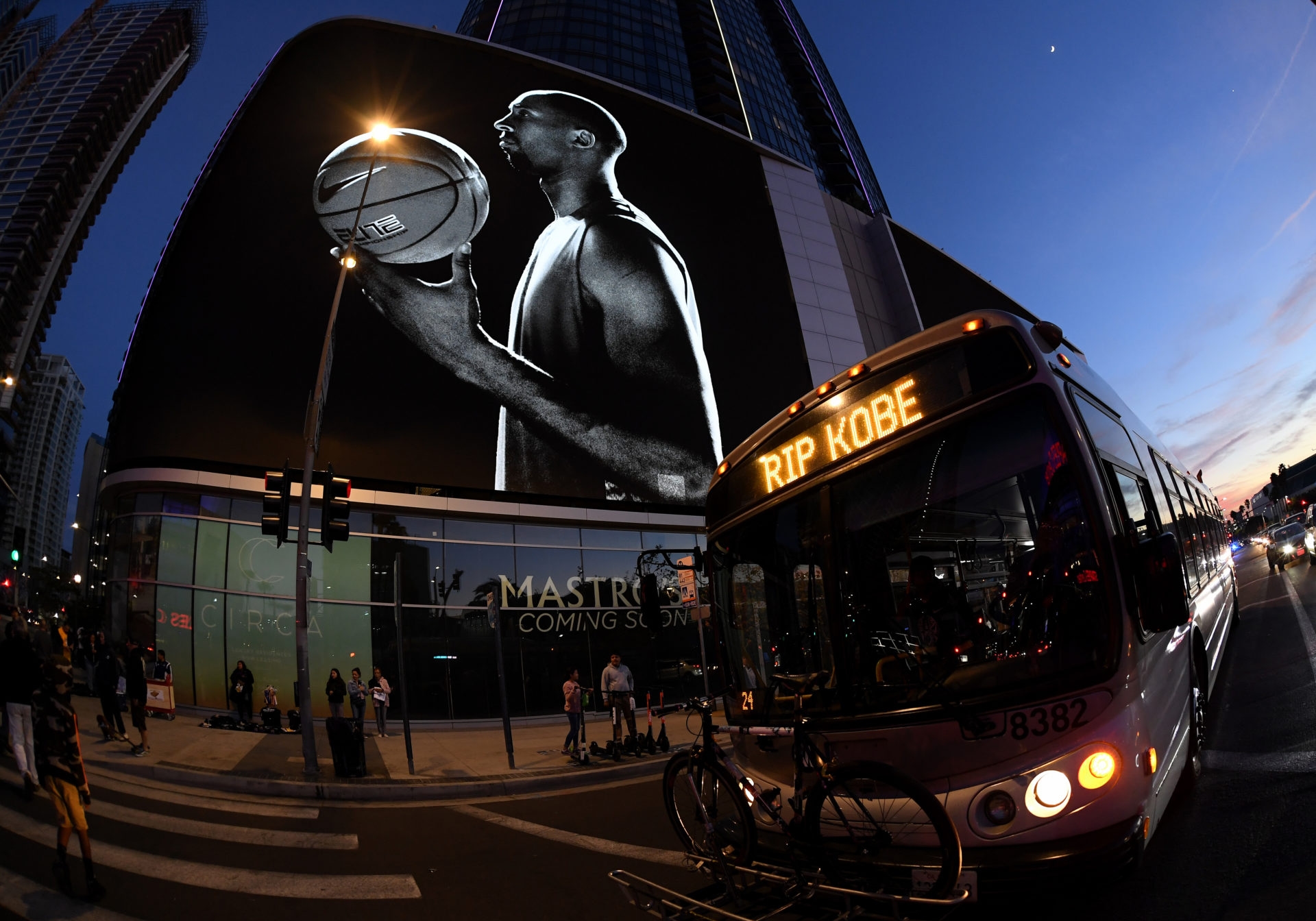 Key Takeaways
76% heard a lot about the February 2018 shooting at a high school in Parkland, Fla., and 74% said the same of former President George H.W. Bush's passing in November 2018.

No 2019 news event reached the 70% 'heard-about' mark.

Future Hall of Famer's death at 41 is the most "heard-about" sports-related news event ever recorded by Morning Consult.
The death of 41-year-old Los Angeles Lakers legend Kobe Bryant, his 13-year-old daughter, Gianna, and seven others in a helicopter crash Sunday has evoked an outpouring of support and countless tributes over the past week, extending beyond both Southern California and the world of sports.
To put Bryant's passing in perspective, a new Morning Consult/ Politico poll found that more Americans say they have seen, read or heard "a lot" about the crash than any news event since February 2018, when a gunman fatally shot 17 people at Marjory Stoneman Douglas High School in Parkland, Fla.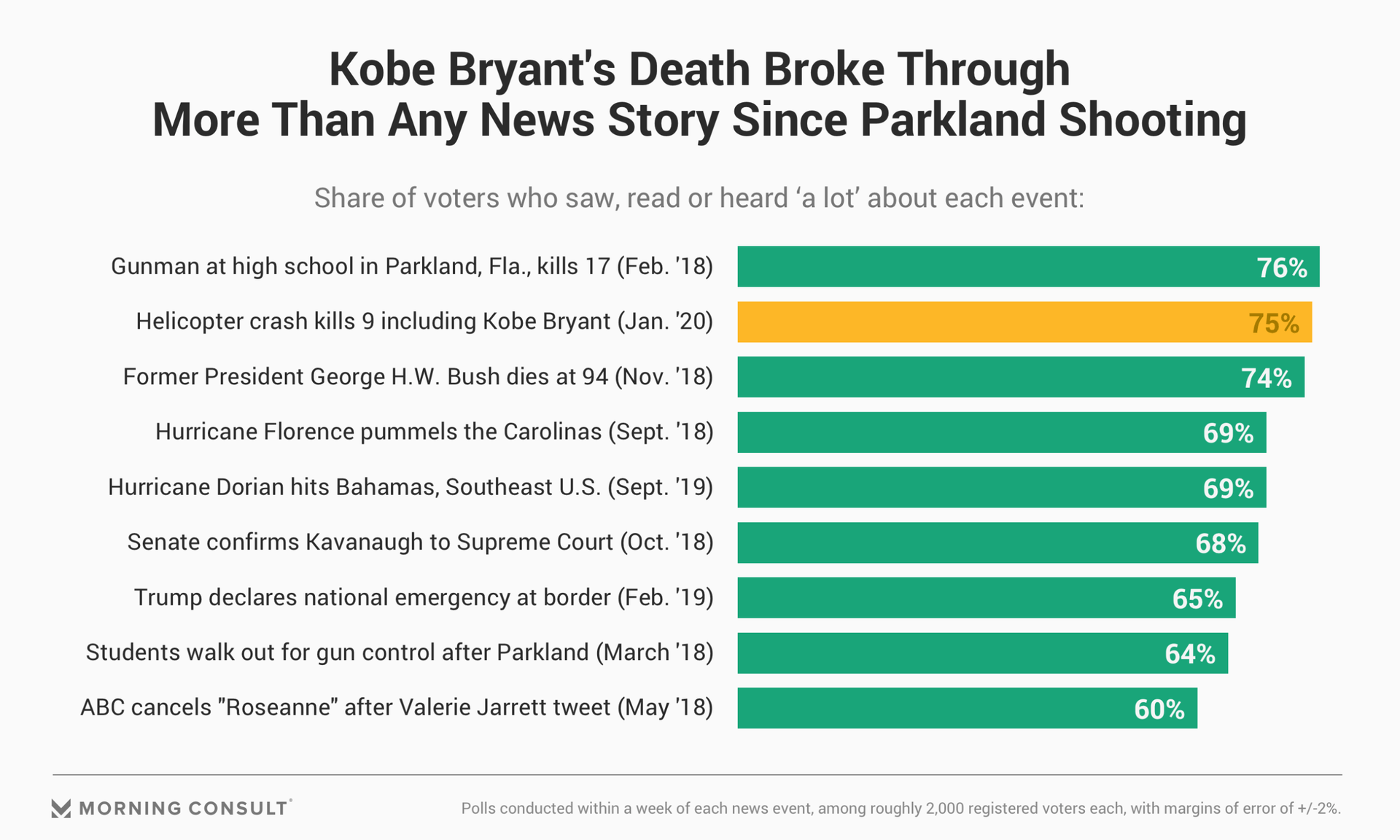 Seventy-five percent of the 1,992 registered voters surveyed Jan. 29-30 said they'd encountered a lot of information about the fatal aviation accident in Calabasas, Calif., compared to 76 percent who said the same in the days that followed the Parkland shooting.
Since then, the only other event to exceed 70 percent among the hundreds included in surveys was the passing of former President George H.W. Bush at age 94 in November 2018. Hurricanes Florence and Dorian, which made landfall in September 2018 and 2019 respectively, each broke through among 69 percent of voters.
Bryant's death is also the most impactful sports-related item measured by Morning Consult since it began gauging saturation of news events on a weekly basis in early 2017. In both September 2017 and January 2018, news about NFL players' protesting by kneeling during the national anthem prior to games reached 64 percent of registered voters.
Voters were almost 20 points more likely to say they'd been exposed to a lot about Bryant's death than the next most impactful news event from this week's survey, with 53 percent saying they'd heard reports that the coronavirus had spread beyond China to the United States and other countries.
The news of Bryant's death reached more women than men by a margin of 9 points. Voters ages 65 and over were the most likely among age groups to hear "a lot" about the accident, at a rate of 80 percent, while those ages 30-44 were least likely, at 69 percent. Democrats were also slightly more likely than Republicans, 79 percent versus 73 percent, to report hearing a lot about Bryant's death.
Alex Silverman previously worked at Morning Consult as a reporter covering the business of sports.
We want to hear from you. Reach out to this author or your Morning Consult team with any questions or comments.
Contact Us