La Liga, BeIN Sports Let Viewers Choose Fake Crowd Noise or Natural Sound for Empty Stadium Matches
Morning Consult research shows fans prefer natural sound, even after sampling artificial noise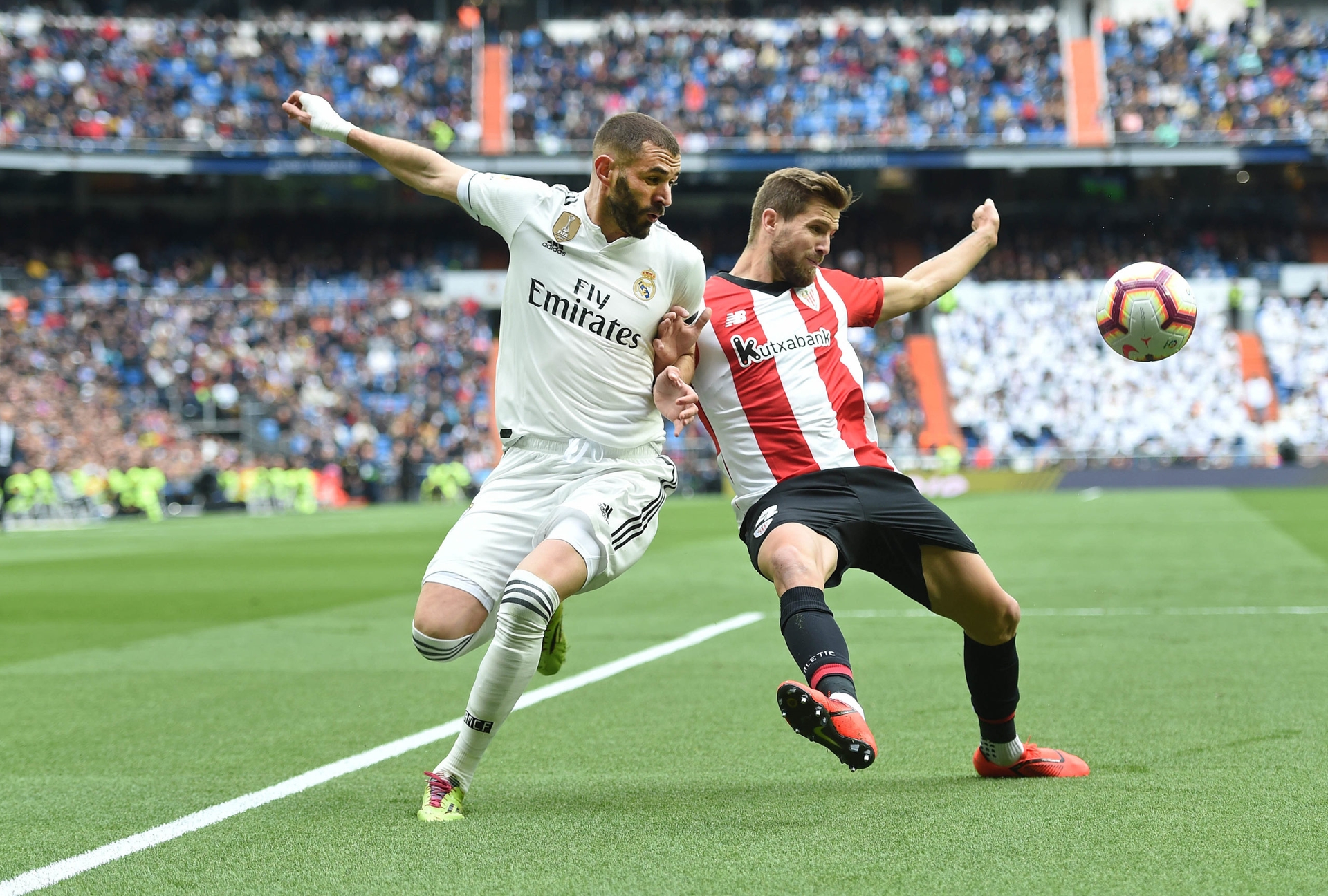 Key Takeaways
2 in 3 sports fans said they would rather broadcasters abstain from adding canned sound.

58 percent of fans said the added crowd noise helped create a familiar sports viewing experience.
With most sporting events around the world currently being played without fans in attendance, leagues and broadcasters have had to decide whether to incorporate artificial crowd noise into telecasts for those watching at home. But Spain's top soccer league, La Liga, and its North American broadcast partner, beIN Sports, are getting creative to let fans customize their audio experience.
Beginning with Thursday's match between rivals Real Betis and Sevilla, the league's first action in nearly three months due to the coronavirus pandemic, La Liga plans to provide each of its international broadcast partners with two separate feeds of each match: one that offers only commentary and the natural sounds heard by the players and coaches in the stadium and another that features artificial crowd noise sourced from EA Sports' FIFA video game. 
"We just want to make sure that they have all the options on the table," La Liga North America Chief Executive Boris Gartner said of the league's broadcast partners, adding that EA's audio library features pre-recorded sound specific to the stadium where the game will be played.
Both feeds will feature the visual of virtual fans seated in the stands wearing the home team's colors, the product of augmented reality technology from Norweigian firm Vizrt. The production team can also transform the stands into a canvas to display messaging, which could eventually be used for virtual advertising. The use of AR is a high-tech solution for "filling" empty seats, for which other sports properties have experimented with everything from cardboard cutouts to large Zoom screens.
Instead of deciding which of the two audio options to air, BeIN sports is giving fans the ability to choose between natural sound and artificial crowd noise by using second audio programming (SAP) functionality. The default audio track will include the canned sound, while switching to the secondary audio track will allow fans to turn it off.
The results of a recent Morning Consult poll indicate a significant portion of the audience is likely to prefer natural sound to the artificial crowd noise. Respondents to the June 2-5 survey were shown two clips from recent Fox Sports telecasts of Bundesliga matches played in empty stadiums: one with only natural sound and one with fake crowd noise.
Prior to viewing the clips, 74 percent of self-identified sports fans said they would prefer to watch a sporting event from an empty stadium with natural sound, as opposed to with added crowd noise. After viewing both clips, that share fell 7 percentage points, with two-thirds of fans opting against artificial audio.
Still, 58 percent of sports fans agreed that the added crowd noise helped to "create the sports viewing experience I'm used to," and half said it helped to keep them "interested and engaged."
In another recent Morning Consult poll, 13 percent of sports fans said they were in favor of broadcasters inserting realistic-looking virtual fans, while 43 percent opposed the technique. Both surveys carry a 3-point margin of error.
SAP is traditionally used to offer a second-language audio track, but because beIN will air most matches simultaneously on both its English and Spanish-language cable networks (beIN Sports and beIN SPORTS en Español), it is able to use SAP to offer two separate feeds with commentary in each language.
Gartner noted that while beIN's distribution in the United States falls short of rival cable sports networks due to its absence from Comcast and DirecTV's services, the programmer prioritizes La Liga by offering every match for the remainder of the season on linear television in two languages and with multiple audio feeds. By comparison, the deal the Bundesliga signed with ESPN beginning next season will put the vast majority of the German league's matches behind a paywall on the ESPN+ subscription streaming service.
La Liga's current North American rights pact with beIN runs through the 2024 season.
Spain's most prominent clubs, Barcelona and Real Madrid, are in a two-horse race for this season's championship, while a handful of other clubs are fighting for spots in the 2020-21 UEFA Champions League and Europa League, as well as to avoid relegation to the second division. The compressed schedule will feature two matchdays per week: Monday-Thursday and Friday-Sunday.
Alex Silverman previously worked at Morning Consult as a reporter covering the business of sports.
We want to hear from you. Reach out to this author or your Morning Consult team with any questions or comments.
Contact Us