Majority of Republicans Want DOJ to Reopen Clinton Email Server Investigation
President Donald Trump's vanquished 2016 rival still on the minds of many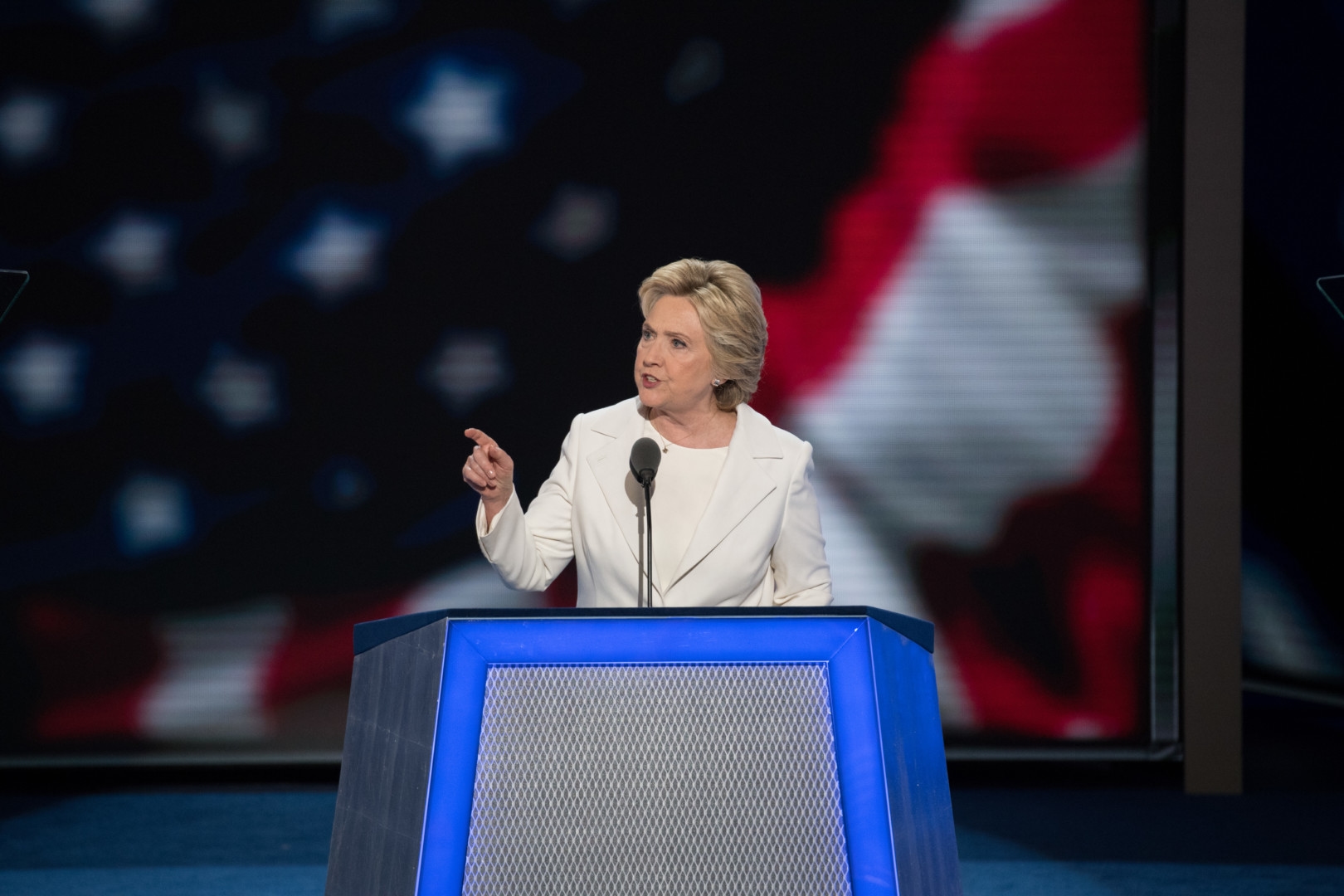 Key Takeaways
According to the poll, 65 percent of self-identified Republicans said the Department of Justice should reopen its investigation.

Among those who voted for Trump in 2016, 68 percent said they want the investigation reopened.
Roughly a year and a half after then-Federal Bureau of Investigation Director James Comey announced that he would not recommend charges in the case of Hillary Clinton's use of a private email server while she was secretary of state, many Republican voters want the investigation reopened.
A Morning Consult/Politico poll, conducted Jan. 4-5 among a sample of 1,988 registered voters, found 65 percent of self-identified Republicans said the Department of Justice should reopen its investigation into the practice, while 20 percent said the DOJ should move on. The sentiment was stronger among Trump voters surveyed, 68 percent of whom said the investigation should be reopened. The poll's margin of error is plus or minus 2 percentage points
The poll came after reports last week that the Justice Department is re-examining its probe of the email practices of President Donald Trump's 2016 rival and has an active investigation into The Clinton Foundation, the charity founded by Bill Clinton in 1997 and on whose board of directors Hillary Clinton served after her tenure as secretary of state.
Asked of the reports, Justice Department spokesman Ian Prior said in an email Wednesday, "The Department of Justice does not generally confirm, deny, or otherwise comment on the existence of investigations."
Some Republicans, including the president, have criticized the Justice Department's Clinton email investigation as probes into Russian meddling in the 2016 elections and possible ties to the Trump campaign have progressed. As recently as Thursday, the issue of the Clinton email controversy was on Trump's radar. In a tweet, Trump said, "Where are hidden and smashed DNC servers? Where are Crooked Hillary Emails? What a mess!"
Sentiments among voters regarding Clinton's use of a private email address on a personal server were largely negative during parts of the 2016 presidential campaign. In a June 2016 poll, released over a month before Comey's statement, 50 percent of voters, including 79 percent of Republicans, said they believed Clinton's use of a private email server was illegal, with 58 percent of voters and 85 percent of Republicans saying the practice was unethical. A poll taken a little over a week before the 2016 presidential election showed 55 percent of voters stating they believed the practice was illegal, and 64 percent saying it was unethical.
Rick Tyler, a Republican strategist and partner at the firm Foundry Strategies, said Republican voters want the investigation because they dislike Clinton "so much" and "the president keeps bringing it up." Tyler, once a spokesman for Texas Sen. Ted Cruz's Republican presidential campaign, said it was a way to distract from the Russia probe.
In turn, he said, lawmakers are being reminded of it.
"They're hearing it from their constituents because they heard it from the president," he said by phone Wednesday when asked what was pressing Republicans to push for the investigations. "They're going home and hearing from their constituents: 'Why aren't you helping the president get Hillary?'"
Matthew Miller, who served as a director of public affairs for the Justice Department during the Obama administration, described the Clinton email review as a "transparently political" act to impress Trump.
"The president has not been subtle about what he wants to happen here," said Miller, now a partner at the public relations firm Vianovo, in a Thursday email.
Among all voters in the most recent poll, things were nearly split: Thirty-nine percent of voters said the investigation should be reopened, while 42 percent said the Justice Department should move on.
Miller said if the fact that nearly four in 10 of those surveyed say the Justice Department should reopen the investigation means the American public believes the Justice Department is unfair, the "long-term damage" to the department's reputation could be serious.
"That has implications for people's willingness to cooperate with investigations and believe what prosecutors are saying when they're seated on juries," he said.
The White House and Hillary Clinton's office did not respond to requests for comment.
This story has been updated to include information from a Jan. 11 Trump tweet.
Eli Yokley is Morning Consult's U.S. politics analyst. Prior to his current role, Eli was Morning Consult's senior reporter covering U.S. politics. Eli joined Morning Consult in 2016 from Roll Call, where he reported on House and Senate campaigns after five years of covering state-level politics in the Show Me State while studying at the University of Missouri in Columbia, including contributions to The New York Times, Politico and The Daily Beast. Follow him on Twitter @eyokley. Interested in connecting with Eli to discuss his analysis or for a media engagement or speaking opportunity? Email [email protected].
We want to hear from you. Reach out to this author or your Morning Consult team with any questions or comments.
Contact Us