Majority of Voters Say Obama, Not Trump, Responsible for State of Health Care, ACA
Shift toward former president is driven by Democrats and independents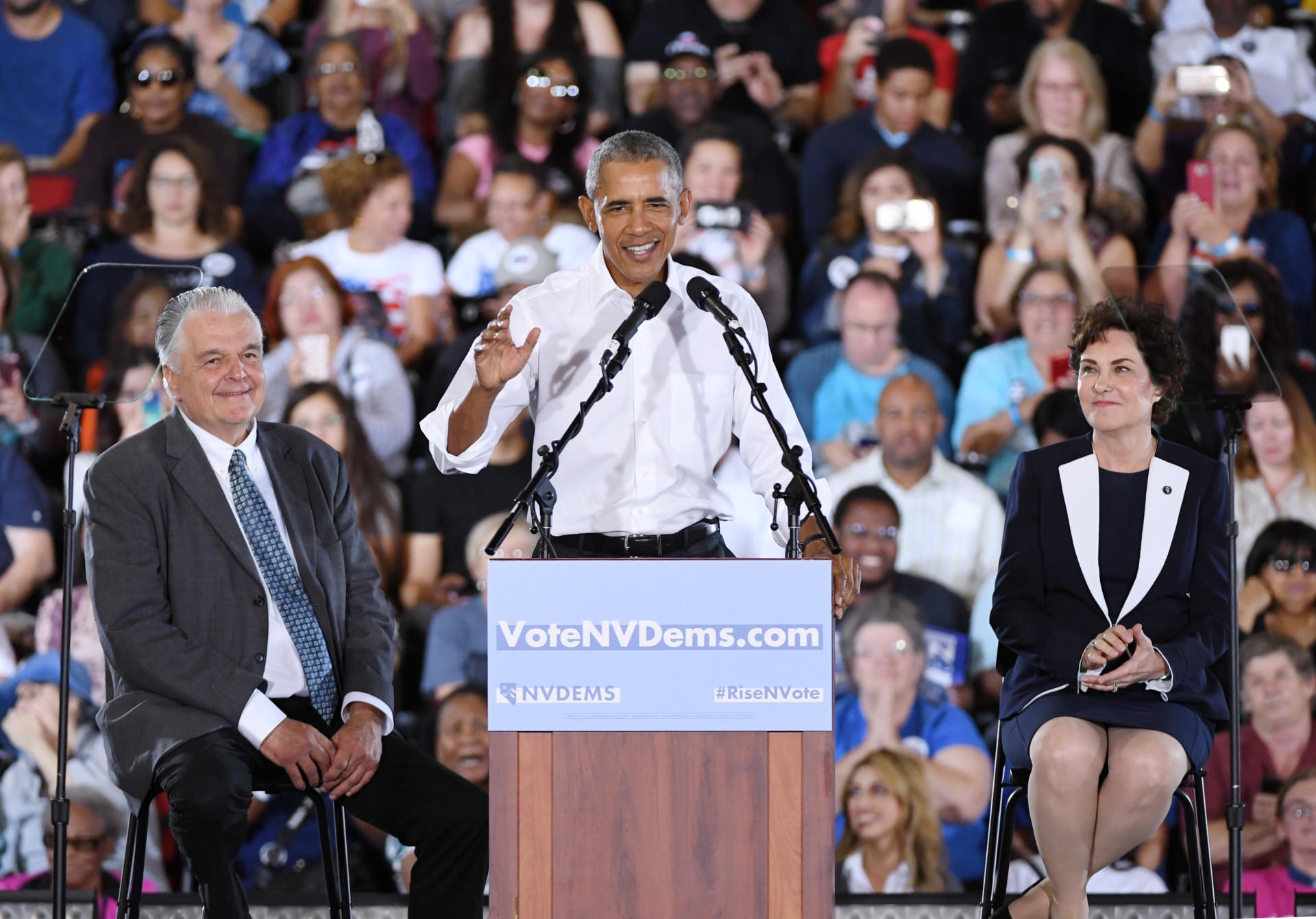 Key Takeaways
56% chose Obama in most recent survey; 24% hold Trump accountable.

In March poll, 44% picked the former president, 28% chose the current one.
As Democrats and Republicans battle to establish themselves as the party of health care with the Nov. 6 election rapidly approaching, more voters hold former President Barack Obama responsible for the condition of the U.S. health care system and the Affordable Care Act than they have since Morning Consult began polling on this topic a year ago — and the shift is driven by Democrats and independents.
In Morning Consult/Politico surveys conducted Oct. 19-23, 2017, March 8-12, 2018, and Oct. 11-15, 2018, registered voters were asked whether Obama or President Donald Trump is most responsible for the current state of the health care system and the Affordable Care Act.
In the October 2017 poll, the share of voters who chose Obama as responsible for the state of health care was 50 percent, then dropped to 44 percent in the March poll.
But in the October 2018 poll of 1,961 respondents, the share of voters who chose Obama not only bounced back toward the October 2017 figure, but surpassed it -- 56 percent of respondents said they hold the former president responsible for the condition of the health care system, more than twice as many as the 24 percent who chose Trump. All the polls had a margin of error of 2 percentage points.
In March, 38 percent of Democrats assigned responsibility for the state of health care to the former president. That figure shot up 15 percentage points to 53 percent in the most recent survey.
Wendy Whitman Cobb, a political scientist at Cameron University in Lawton, Okla., said the growing share of voters who chose Obama indicates that Democrats are strategically -- and successfully -- casting themselves as the party of health care.
"They're branding themselves as the party that's going to save your health care, because the Republicans supposedly want to take it away," Whitman Cobb said. "They're running towards the ACA and health care to claim it as their own."
That line of messaging may be influencing swing voters: The share of independents who said Obama is responsible for the state of health care grew from 39 percent in March to 53 percent two weeks ago.
Among this group of voters, 55 percent said in an Oct. 7 poll that the Obama administration did its best to improve the health care system, while 29 percent said the same about the Trump administration.
Doug Badger, a health policy expert and visiting expert at the Heritage Foundation, said people conflate the U.S. health care system with Obamacare, so voters who are satisfied with the state of health care in general are more likely to credit Obama.
A majority of Republicans also hold Obama responsible for the state of the system -- but likely for different reasons, experts said.
"People who are inclined to say that they like the ACA are going to credit Obama, and those who criticize the ACA are not going to blame Trump," Badger said.
Since the March poll was conducted, news about the ACA has been largely positive: Insurance commissioners across the country have reported stabilizing premiums for 2019, following double-digit increases in 2018, and the Centers for Medicare and Medicaid Services reported this month that average monthly premium for benchmark "silver plans" for next year is expected to fall 1.5 percent.
For several weeks, Democratic lawmakers and candidates have made federal protections against coverage denials or premium hikes for people with pre-existing conditions a key part of their campaigns. Republicans, who continue to express support for upholding these protections, have not yet presented plans detailing how they might do so in the absence of the ACA.
And recent data shows that the share of Republican voters who put their trust in the GOP to uphold these protections has fallen from 52 percent in a Sept. 6-9 poll to 39 percent in an Oct. 11-15 poll. Meanwhile, 23 percent of GOP voters in the October poll said they trust neither party on this issue, compared to 12 percent in September.  
Whitman Cobb said protections for pre-existing conditions are embedded in Obamacare, nearly impossible to disentangle from the former president and highly popular. That leaves Republicans backed into a corner on health care, she said, as they simultaneously try to fix the health care system by getting rid of the ACA while saying they value pre-existing condition protections.
"That is the fine line they're walking here," Whitman Cobb said.
Yusra Murad previously worked at Morning Consult as a reporter covering health.
We want to hear from you. Reach out to this author or your Morning Consult team with any questions or comments.
Contact Us