Two-Thirds of Voters Back House Vote to Decriminalize Marijuana
Roughly the same share of Americans say marijuana should be legalized nationally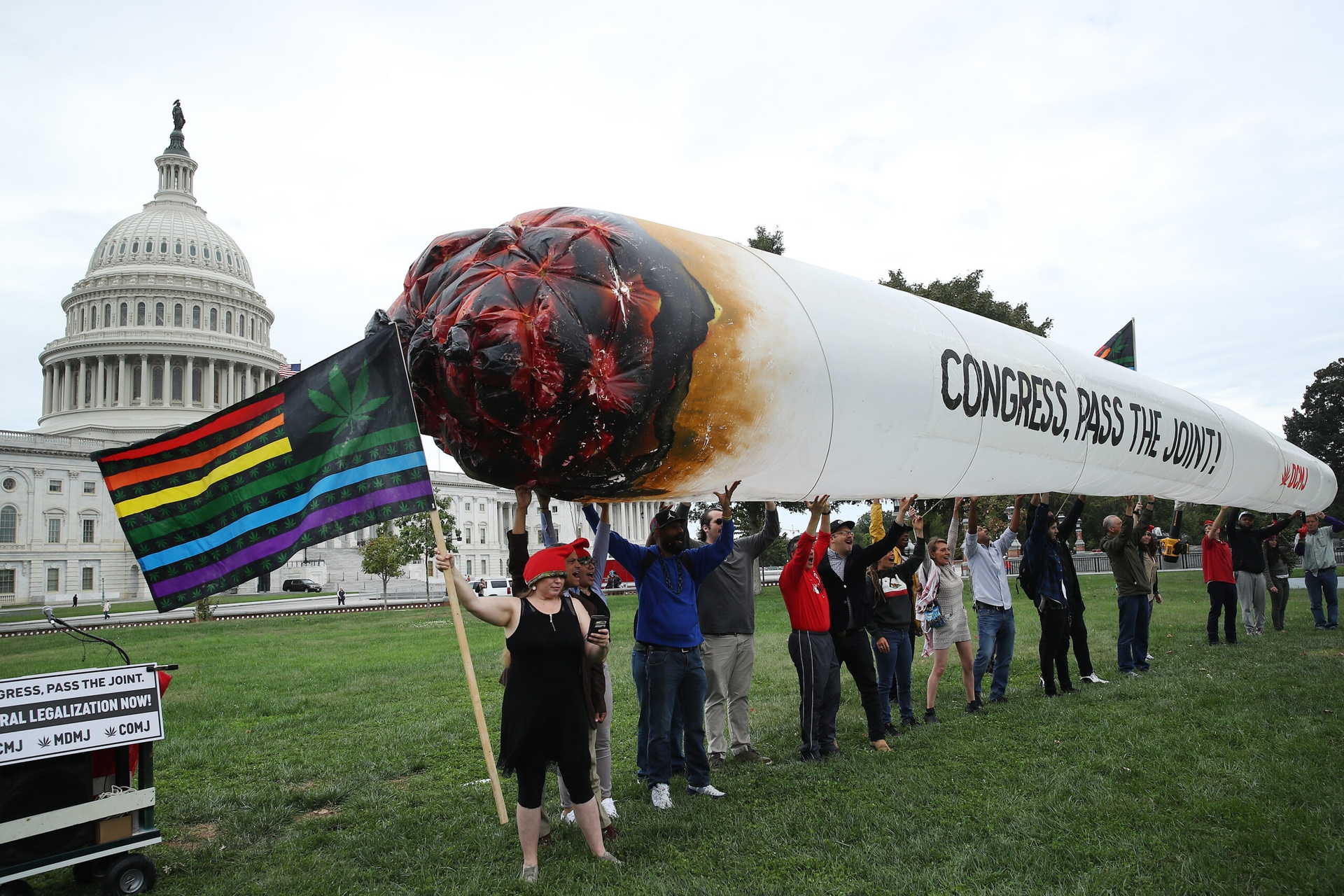 The House's historic vote to decriminalize marijuana at the federal level last week has broad and bipartisan backing, according to a new Morning Consult/Politico survey.
The Dec. 4-6 poll shows 66 percent of voters -- including nearly 4 in 5 Democrats and a slim majority of Republicans -- support the House's Dec. 4 vote, compared with 25 percent who opposed. Nearly half of Americans said they strongly support the chamber's vote on the MORE Act, which was backed by nearly all House Democrats and five House Republicans.
The House Republican Conference spent the week leading up to the vote castigating the Democratic majority for using floor time on the measure while an agreement on coronavirus relief funding remains elusive. Though 51 percent of GOP voters said they supported the vote, they were also the most likely to oppose it, at 40 percent. And while 57 percent of Democrats and 50 percent of independents strongly backed the House's vote, only 31 percent of Republicans said the same.
Most of the poll's respondents said they'd heard about the Dec. 4 vote, which was the first time in U.S. history that either chamber has voted to legalize marijuana -- 19 percent said they'd heard "a lot" and 39 percent said they'd heard "some." News of the historic vote resonated slightly more among the youngest voters, with 24 percent of those ages 18-34 saying they'd seen a lot about it, compared with figures in the high teens among older age brackets.
Strong support for the House vote reflected broader U.S. sentiment on how marijuana should be regulated: 64 percent of voters said marijuana should be made legal nationwide, while 25 percent disagreed. Those figures are essentially unchanged from Morning Consult polling conducted two years ago.
More than 7 in 10 millennial and Generation Z voters backed marijuana legalization, compared with roughly 3 in 5 Gen Xers and baby boomers.
Cameron Easley is Morning Consult's lead analyst for U.S. politics. Prior to moving into his current role, he led Morning Consult's editorial coverage of U.S. politics and elections from 2016 through 2022. Cameron joined Morning Consult from Roll Call, where he was managing editor. He graduated from the University of North Carolina at Chapel Hill. Follow him on Twitter @cameron_easley. Interested in connecting with Cameron to discuss his analysis or for a media engagement or speaking opportunity? Email [email protected].
We want to hear from you. Reach out to this author or your Morning Consult team with any questions or comments.
Contact Us