Market Participants See Cryptocurrencies More as Investments Than Payment Systems
Survey comes as digital assets come under increased scrutiny from regulators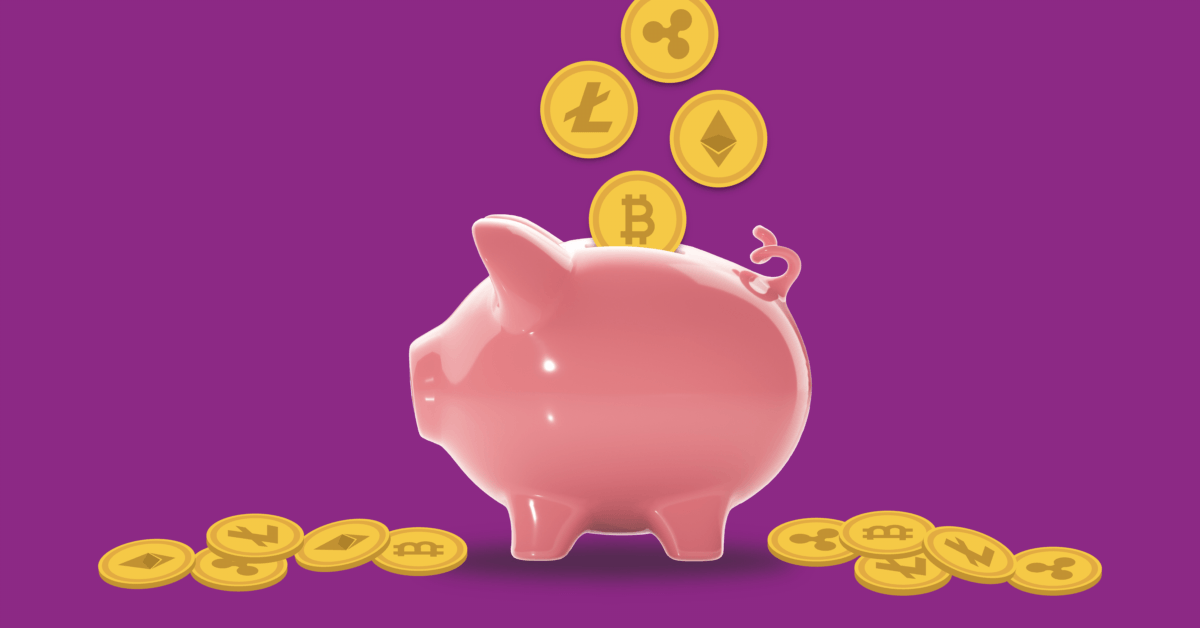 Key Takeaways
Wealthy U.S. adults see digital assets such as bitcoin as an investment, more than a legal payments system, by an 8 percentage point margin.

Investors are by far most familiar with bitcoin compared to peer cryptocurrencies like Ripple and Ethereum.

Experts say the current focus on investing and regulation is unlikely to affect the technology's future use by major financial institutions.
Amid increased government scrutiny of cryptocurrencies, a large share of financial elites in the United States say they consider the digital assets more of an investment than a payments system, and they want the federal government involved in regulatory oversight, according to a new poll.
Thirty-nine percent of 570 elites surveyed by Morning Consult in a May 22-29 poll said cryptocurrencies are used for legal money transfers, compared to 14 percent who disagreed and 48 percent who said they don't know or don't have an opinion. Forty-seven percent of high earners said cryptocurrencies are used for investing, with 10 percent saying they don't serve that purpose. Forty-two percent said they were unsure.
Financial elites are defined as U.S. adults who earn at least $75,000 a year and who have market investments valued in excess of $50,000. The survey has a margin of error of plus or minus 4 points.
The survey comes amid the recent focus on bitcoin's price, along with the growing prominence of initial coin offerings that have prompted responses from both Wall Street and Washington.
Peter Van Valkenburgh, director of research at the cryptocurrency-focused think tank Coin Center, said in a Tuesday interview that investors with high net worth are increasingly considering digital assets for their portfolios because cryptocurrencies are uncorrelated assets that do not usually follow the ups and downs of the stock market, and therefore complement other investments.
He said the public skepticism regarding the investment value of cryptocurrencies is not likely to detract from the evolution of the digital assets, particularly bitcoin, as effective online payments systems.
"I think bitcoin's No. 1, best-case use probably is store of value," he said. "But that doesn't necessarily prohibit or preclude people from developing the technology such that it becomes very good for small payments."
The price of bitcoin was around $6,255 on Wednesday, according to Coindesk, down from a high of $19,343 in December.
Among the leading cryptocurrencies -- bitcoin, Ethereum, Litecoin and Ripple -- bitcoin was by far the most recognized among survey respondents, with 49 percent saying they were either somewhat or very familiar with it. Eighteen percent said the same for Ethereum, followed by 15 percent for both Litecoin and Ripple.
Those four currencies have emerged as some of the most dominant and valuable in their class, while other tokens started through initial coin offerings become ubiquitous -- and sometimes worrisome -- in the eyes of regulators.
Two federal regulators — the Securities and Exchange Commission and the Commodity Futures Trading Commission — have taken the lead on cracking down on fraud in initial coin offerings. Both agencies have taken enforcement actions against and seized the assets of ICO-linked firms accused of unlawful activity, while also launching initiatives aimed at preventing people from falling victim to fraudulent ICOs.
A 45 percent plurality of financial elites said cryptocurrencies need to be regulated by the federal government, compared to 9 percent who disagreed and 18 percent who said they were neutral on the subject. Twenty-eight percent said they did not know enough or didn't have an opinion.
In a similar December survey, 28 percent of all adults said bitcoin should be regulated by U.S. authorities, with 11 percent opposed to federal regulation and 14 percent neither agreeing nor disagreeing. Forty-seven percent said they didn't know or had no opinion.
Amy Kim, global policy director and general counsel for the Washington-based Chamber of Digital Commerce, said in a Monday interview that persistent headlines about the volatility of bitcoin's price and ICO-related enforcement actions are partially responsible for public skepticism about cryptocurrencies.
She said she hopes cryptocurrency advocates can convince the public of the potential value of the technology underlying cryptocurrencies — namely the blockchain ledger that major financial institutions such as HSBC Holdings Plc have started to incorporate into more of their operations.
"My concern is that, at a national level, we need to work together to also recognize the importance that blockchain technology can bring to government, to industry and to citizens, and then let our enforcement posture be guided by that," said Kim, whose employer represents major financial firms such as BNP Paribas Plc and Wells Fargo & Co., as well as cryptocurrency-linked companies including Bankcoin.global and Rivetz Corp.
In the May survey, support for regulating cryptocurrencies varied by political ideology. Forty-one percent of respondents who identified as conservative said they would back federal oversight, compared to 54 percent of self-identified liberals and 42 percent of moderates.
The survey shows that liberals are more likely to be familiar with bitcoin — 21 percent said they're very familiar with the leading cryptocurrency, followed by 16 percent of moderates and 10 percent of conservatives.
Liberals also indicated they're more likely to trust bitcoin, with 25 percent expressing strong or partial trust for the digital asset. Ten percent of conservatives and 16 percent of moderates said the same.
Ryan Rainey previously worked at Morning Consult as a reporter covering finance.
We want to hear from you. Reach out to this author or your Morning Consult team with any questions or comments.
Contact Us